RTÉ's total income is expected to fall by up to 35% due to the coronavirus emergency, according to a submission from the broadcaster to the Oireachtas Covid-19 committee.
In the submission, RTÉ Director-General Dee Forbes says that since the crisis took hold, licence fee sales have "fallen sharply", adding: "Given that national evasion levels were already at almost 13% prior to the Covid emergency, this current situation has intensified an existing problem."
Ms Forbes notes that advertising has also been severely impacted, because as businesses ceased trading, so too did their need to advertise.
She cautions that the outlook for the remainder of the year remains very unclear, and that the decline has affected all media in Ireland and abroad.
Ms Forbes states: "Current estimates project that total income is likely to be reduced by between 25% to 35%. These combined factors therefore have exacerbated existing financial vulnerabilities considerably."
She outlines ways in which RTÉ is continuing to meet the needs of audiences, but warns "... there can be no doubt that the delivery of this level of service, with such financial uncertainty and compromised resources, does have consequences for the organisation in both the short and medium term."
Apart from reduced income from both the licence fee and commercial revenue, she sites additional costs including increased news coverage, dedicated programming and new commissions.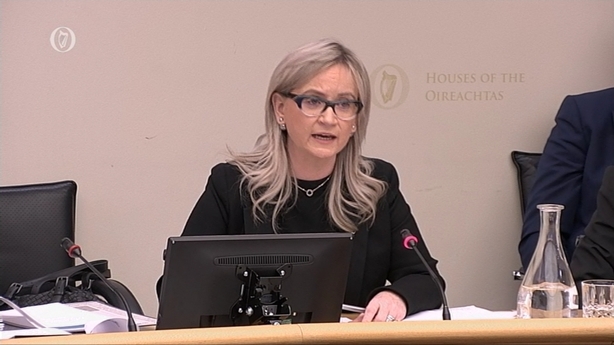 Ms Forbes also notes that many types of production (most notably drama and in-studio audience programmes) have had to be suspended or radically altered, significantly affecting RTÉ's overall programme schedules and planning.
In addition, production at studios around the country has been overhauled to reflect "demanding" protocols around hygiene social distancing and technological demands.
"This has placed significant additional demands on our operational support staff in particular and reduced studio capacity," according to the director-general.
Both the National Symphony Orchestra (NSO) and the RTÉ Concert Orchestra had been "stepped down from all live performances and rehearsals for the forseeable future". Although discussions on the transition of the NSO to the National Concert Hall are continuing, the orchestra remains within RTÉ.
Drama production has also been stepped down, with Fair City suspending filming last March.
"Plans are under way to resume filming when appropriate, and within guidelines. A number of dramas have had to suspend filming at this time, and with travel and quarantine restrictions in place, it is difficult to ascertain when it may be possible to resume," the RTÉ submission states.
Many programmes planned for the summer and autumn season - both in-house and commissioned productions - can no longer be made, "either because the nature of the programme is incompatible with filming under HSE workplace guidelines, or because it is no longer appropriate."
The submission warns that this has particular impacts on the independent sector which relies extensively on RTÉ for programme commissions.
"RTÉ has honoured all existing contractual arrangements with respective independent production companies, but many of these programmes may not now be made until 2021," says the submission.
"RTÉ has statutory obligations to spend a minimum of €40 million with the sector but this may be compromised in 2020 both due to financial challenges and the logistics of production given the various social, distancing regulations.
"As a result of the decline in its overall revenue, RTÉ is now spending almost 50% less on independent commissioning than it had done in 2008."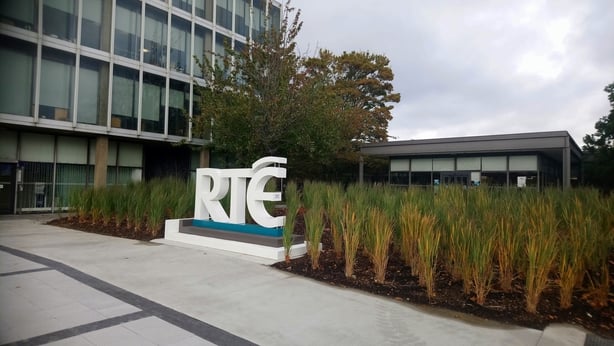 RTÉ also informs the committee that it has tried to plug gaps caused by the loss of live sports events with archive sports content where possible, but notes that this has also involved negotiations with many rights holders.
While it has been resourceful in terms of its continued promotion of live musical performances throughout this period, RTÉ says the demands of maintaining a safe site with physical distancing are making the options around live performances very difficult.
"The arts community rely on promotion of this type to drive audience engagement and this therefore has a knock on effect on that community," the submission says.
To enable over 1,000 of its staff to work remotely, RTÉ has faced additional investment in equipment, software and technological supports. In certain instances, reduced access to specialist equipment has compromised efficiencies and made the delivery of certain tasks more complex.
Ms Forbes cites a number of initiatives launched to accommodate audiences during the Covid-19 emergency including the daily broadcast of mass on RTÉ News Now, the Operation Covid Nation lifestyle series, Ireland On Call, MayDay: A Day in the Life of Lockdown, The "Pandemic" podcast series, "You OK?" focused on mental health wellbeing, and Ireland Remembers: a virtual memorial wall to remember lives lost to the virus.
The director general notes that during the peak weeks of Covid-19, audiences of all ages turned to the national broadcaster for information, advice, entertainment, companionship, diversion and cultural connection.
"In an era of misinformation, and half-truths, it is heartening to see that so many Irish citizens ultimately relied on public service media during the peak of the Covid-19 crisis," Ms Forbes says.
She cites Behaviour & Attitudes research conducted in May which confirmed that four out of five of those surveyed said that they were using RTÉ television or radio services for information, while 76% indicated that they would trust either of those sources above all else.
RTÉ's combined revenue from advertising and the TV licence fee came to €339.1 million in 2018. The broadcaster has not yet published its 2019 results. A cut of 35% in revenue would see the company lose almost €119 million.