People who are self-isolating or unable to go outside during the Covid-19 pandemic should consider taking a daily Vitamin D supplement, the Department of Health has advised.
In a statement issued to Prime Time, the department said: "With regard to Covid-19, the HSE advises that those who are self-isolating or who are unable to go outside should consider taking a daily supplement containing 10 micrograms of Vitamin D to ensure a healthy Vitamin D status for adults and children over the age of one."
The statement comes as a number of academic papers have been published claiming Vitamin D deficiency may contribute to more severe cases of Covid-19.
Researchers from Trinity College Dublin have found that the countries with high rates of Vitamin D deficiency experienced the highest death rates from Covid-19.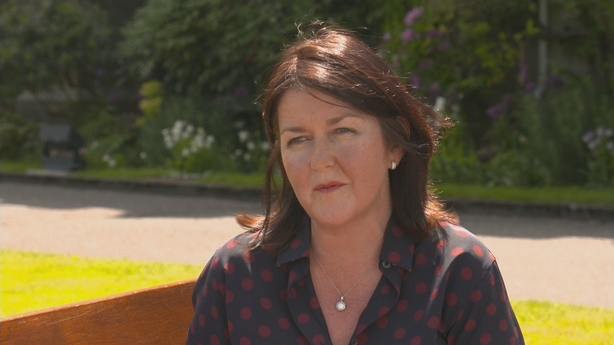 Professor Mairead Kiely from the Cork Centre for Vitamin D and Nutrition Research at UCC believes a person's nutritional status influences how they will respond if they contract Covid-19.
Having a healthy and well-functioning immune system should mean patients are better equipped to fight the virus.
Vitamin D is essential for bone and muscle health. It also helps the immune system to prevent respiratory infections. It is available in oily fish, such as salmon and mackerel, in eggs, liver, and fortified foods such as cereals and dairy products.
In Ireland we produce Vitamin D after spending 10 to 15 minutes exposed to the sun from late March to late September. But Professor Kiely said: "Between October and the end of March, the sun is at an angle hitting Ireland that is too low for us to make Vitamin D in our skin. UVB needs to hit your skin in such a way that you are going to start synthesising Vitamin D in your skin."
"Between the middle of May and the middle of October you are going to be able to make Vitamin D in your skin but outside of those you are not," she added.
Ireland has a high prevalence of Vitamin D deficiency and Prof Kiely has called for a Vitamin D food fortification policy to be implemented.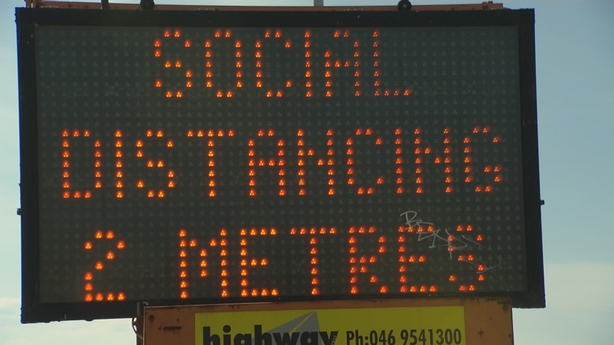 "Unfortunately there isn't a national policy for food fortification with Vitamin D. That would be the safest and most reliable way for people to get ten micrograms Vitamin D a day from their diet," Prof Kiely said.
In Finland, a policy of Vitamin D fortification of foods has considerably improved the Vitamin D status of the adult population.
Irish researchers have called for the Government to introduce a similar policy. But the Department of Health statement says: "Ireland is not considering introducing a Vitamin D food fortification policy".
The Department of Health has also told Prime Time that it has asked the scientific community of the Food Safety Authority of Ireland to examine the evidence and make recommendations in relation to Vitamin D supplementation in older people.
The department said "this request was made from a population nutrition perspective, a number of months ago. It is hoped the FSAI can complete this work to inform policy ahead of the coming winter season."
Irish manufacturers of Vitamin D supplements have noticed a spike in sales during the pandemic, but researchers in the area have cautioned that "Vitamin D is no magic bullet" for Covid-19.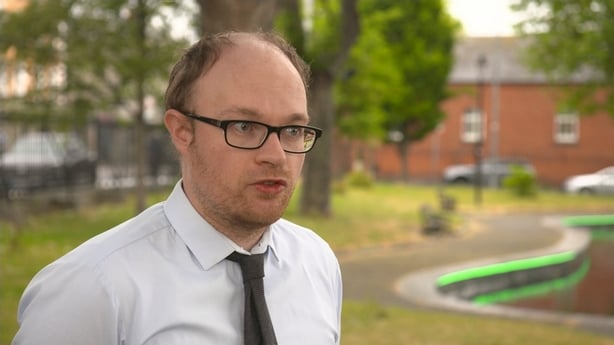 Dr Eamon Laird, from Trinity College said: "We are not saying that Vitamin D is a magic cure. You are not going to take Vitamin D and be prevented from getting Covid.It is just one bit of a tiny jigsaw puzzle. Its physical activity, it's healthy diet, it's maintaining a good social distance and infection control measures. All of this together supports the immune system. Vitamin D is no magic bullet."
There are currently around 18 medical trials under way around the world in relation to Vitamin D and Covid-19. The first of these is expected to report by the end of July.
Prof Kiely said: "The magic bullet is really about drugs and we don't have a drug for Covid. We might not ever have a magic bullet drug for treating Covid. It's all about combination therapies at the moment. Diet and nutrition is never about a magic bullet."
"Overall diet is really important. I don't think taking Vitamin D for prevention of Covid holds any water. It doesn't from an evidence point of view at the moment."