Tánaiste and Minister for Foreign Affairs Simon Coveney has said that over 1,000 Irish citizens are overseas and want to return home.
He told the Dáil that the Covid-19 pandemic saw unprecedented numbers of citizens stranded across the world.
Mr Coveney said the Department of Foreign Affairs had helped over 6,000 citizens to return from 126 countries by the end of May.
This included many healthcare workers who came back to help respond to the disease.
Mr Coveney said that some of the 1,000 Irish citizens who remain overseas are located in remote regions, with poor health infrastructure, and, in many instances, are in places where severe travel restrictions remain in place.
He said that all possible solutions are being looked at to help them to return home.
The minister said that a Covid-19 phone line was put in place to provide direct support and advice to Irish citizens abroad.
It handled up to 2,000 calls a day during the peak of the crisis. That figure is now down to 200 a day.
Mr Coveney said that in the first four months of the year, Ireland changed its travel advice 1,400 times.
He described this figure as "extraordinary" as "normally in a whole year you wouldn't get that number. I think it's a reminder of how quickly things were changing."
He said the general advice for the public to avoid all non-essential travel overseas remains in place and "this advice will remain under constant review as the situation evolves over the coming months."
The minister added that the Covid-19 pandemic knows no borders and until each country has contained the virus, no country can be safe.
Under the five phase plan to reopen Ireland, he said, there will be an opportunity to take breaks and holidays "we hope" in late June and in August and before then if it is safe to do so.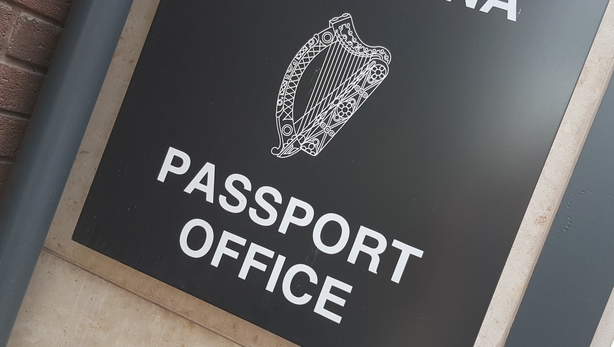 Mr Coveney said the Passport Service is at an advanced stage of planning for a return to full operation.
He said that from next week, processing of non-essential online applications will begin.
The Tánaiste said the online service will meet its usual turnaround time of around two weeks by Phase Three of the lifting of restrictions in July.
He added that if people want to travel abroad later this year, they have to be able to get passports.
He encouraged people who want a fast turnaround to apply online.
Mr Coveney said that Ireland has allocated €86.8m in financial support to the global Covid-19 response.
Fianna Fáil's Robert Troy asked if it was "right and proper" for Ireland to introduce a 14-day quarantine for travellers to Ireland when a lot of European Union nations are at the point of "opening up."
The minister said that everyone coming into this country is being asked to self-isolate for 14 days, Spain does the same today and that "people should deal with the facts."
The Tánaiste was frustrated at the short time left for him to answer questions during the Dáil session.
Mr Coveney said "this is a nonsense" when asked repeatedly by acting Leas-Cheann Comhairle Catherine Connolly to stop speaking as he had run out of time.
Additional reporting Maggie Doyle