The Department of Education has said it is looking at plans to reopen summer schools for children with learning disabilities.
It follows calls from parents in Galway who want their July programme reinstated at Rosedale School in Renmore. They say their children are suffering hugely without a routine.
Self-harm, disrupted sleep and temper tantrums are just some of the adverse reactions to the school closure.
Zoe Hynes is eight years old, and Manus McNamara is seven. They have severe and profound physical and intellectual disabilities. Both children attend Rosedale School where they get one-to-one specialist assistance including physiotherapy, psychological support, speech and occupational therapy.
Their parents say routine is everything for children with special needs and their lives are turned upside down by the pandemic lockdown.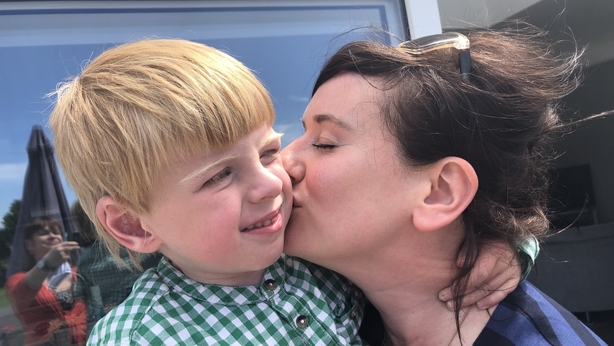 Lorraine Tuck said her son Manus has the mental age of a 12-month-old baby. He is incontinent and doesn't sleep at night. He is having temper tantrums and meltdowns without his daily school routine. Breaking down in tears, Lorraine said she was going out of her mind.
"I'm suffering. All of the parents of the 40-plus children at Rosedale are suffering. I have three other children but cannot home school them because I'm caring for Manus around the clock. Our school needs to reopen."
Angelina Hynes is also struggling. She said her daughter Zoe has regressed a lot since the school closed down.
"Zoe is biting her arm in frustration. She is eating her clothes. My daughter is no longer engaging and is not the child she was nine weeks ago," she said.
"She used to be able to spoon-feed herself thanks to the hard work and dedication of her teachers. Now she has stopped entirely," she added.
"Our children are the forgotten ones in any road map for the reopening of our country"
Angelina likened school to a play date for Zoe. She said her daughter doesn't go on play dates, and doesn't get invited to birthday parties.
School is where she learns basic life skills and social interaction.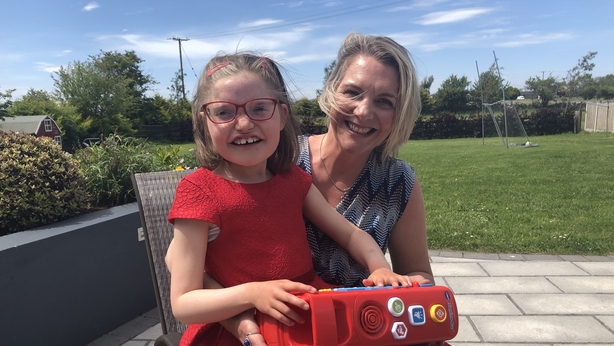 "Our children are the forgotten ones in any road map for the reopening of our country," she said.
Like Lorraine, Angelina gets to spend very little quality time with her two young sons because of the round-the-clock care of Zoe.
"Our kids are on the intellectual level of babies. They don't understand mobile phones and laptops. They don't get the Covid-19 pandemic. They need to be physically at school," she said.
"These children are the most vulnerable and voiceless group. They thrive on routine and structure. When that isn't in place they fall apart"
Angelina Hynes and Lorraine Tuck say the school is expert in infection control. The classes are held in big spaces, with a maximum of six children. Most of the children can't move around independently. They say social distancing is easier for these children.
Breda O'Connell is the Principal of Rosedale School.
She said a risk assessment has been carried out in line with public health guidelines and they are awaiting a green light from the Government.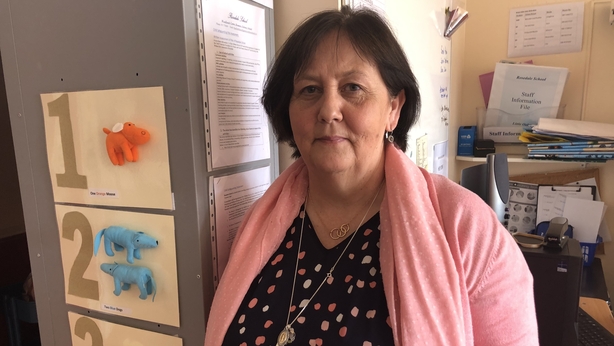 "We feel ready to open our doors again and help families in crisis. We are looking at extra precautionary measures including a staggered attendance at school and reduction in class sizes," she said.
"However, we are getting mixed messages from the Government and need clarity urgently on the way forward," she added.
Minister for Education Joe McHugh is looking at plans to reopen schools like Rosedale this summer. Parents and staff are calling on the July educational programme to be reinstated as a priority.
In the meantime they say their children are out of routine and out of control. Angelina Hynes says it is heartbreaking to watch the children go backwards.
"These children are the most vulnerable and voiceless group. They thrive on routine and structure. When that isn't in place they fall apart," she said.
Parents are lobbying their local TDs to get the July programme at Rosedale up and running again.
Rosedale Special School is run by the Brothers of Charity in partnership with the Department of Education.
In a statement the Department of Education said that Minister Joe McHugh "is acutely aware that the closure of schools is impacting families with children with complex needs hardest".
It said the wellbeing of the children and their engagement with learning "depend" on the routine of school and their relationships with other students, teachers and special needs assistants.
The department added that it is planning for summer programmes for children with special needs "as soon as it is safe to do so and in accordance with public health advice".