A leading expert in infectious disease has warned about the risk of lifting coronavirus travel restrictions too soon.
Professor Sam McConkey said that while the easing of restrictions from 2km to 5km happened at the right time, "the time to open up the country for internal travel completely is certainly not now".
Under the Government's roadmap to reopening the country, the current restrictions say people should not travel beyond 5km from their home.
It is planned that the second phase of the roadmap would begin on 8 June, and extend this travel restriction from 5km to 20km.
This weekend there have been calls to speed up the easing of certain restrictions, including ones around travel.
However, Professor McConkey said he did not believe easing restrictions should be based on a firm date, but instead should be based on certain criteria being met.
He said this includes having no new "unexplained community transmission" of Covid-19 in the community, having a "same day" testing and tracing system, and improved data management systems.
---
Read: Latest coronavirus stories
---
Today there are 36 confirmed #COVID19 cases in ICU. We hope they all recover well. This is down from 160 people in early April. I want to pay a special thanks to our Critical Care teams across the country. You have all been superb throughout. @HSELive

— Paul Reid (@paulreiddublin) May 31, 2020
"We don't want a situation where some parts of the country, like the west, have almost controlled it completely, but other parts, particularly Dublin and Cork, the bigger cities, still have uncontrolled community transmission.
"If you open up travel, people might carry and reintroduce the virus back into areas in the west where there's no transmission at present," he said.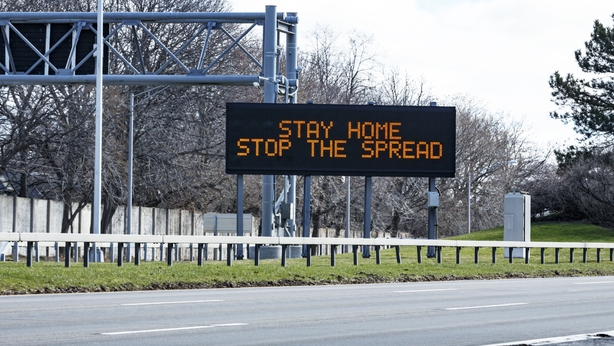 "The situation is much, much better than it was, but there is still a worry that if you open up national travel too early, people from the area where it's still circulating will reintroduce it to areas where it isn't present."
While public health needs to be a primary consideration, Fianna Fáil TD Robert Troy said it is not the only one.
He said that people's mental health and those who are suffering as a result of isolation should be taken into account.
"I do think we should be facilitating families and friends who are living greater distances than 20km from each other, giving the opportunity to socialise in a safe environment outdoors, take use of the good weather, and give an opportunity to lift people's hearts and spirits," he said.
Mr Troy said people want to be able to see and interact with their family, not just through technology.
"I think if people exercise appropriate caution, use the outdoors and keep the separated distance, then I believe the 20km rule is something that could be relaxed sooner rather later," he said.
Meanwhile, it has been revealed that an analysis of the 1,649 deaths as of midnight on 28 May shows that almost 90% of people with Covid-19 who died had an "underlying condition".
Only 689 of the 1,649 people were hospitalised (41.78%).
Just 80 people who died had been admitted to intensive care.
The data analysis from the Health Protection Surveillance Centre (HPSC) shows that there have been seven deaths among healthcare workers.
People who died ranged in age from 17 to 105, and 84 is the median age of those who died.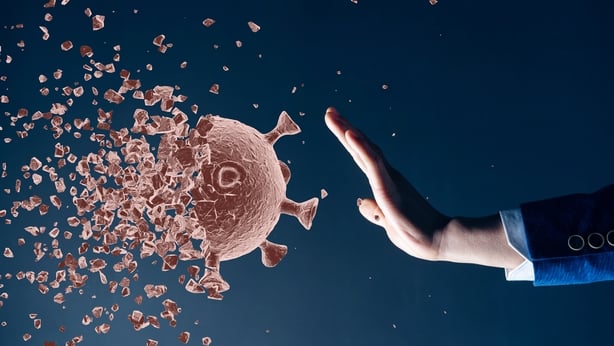 The number of patients with confirmed Covid-19 being treated in intensive care has reduced by six in the last 24 hours.
Latest operational data released by the Health Service Executive shows that as of 8pm yesterday, there were 36 people with coronavirus in ICU, down from 42 on Friday.
Twenty-three of these 36 patients are in intensive care in Dublin hospitals.
There are also a further 13 patients who are suspected of having the virus in critical, a further reduction on the figure of 21 on Friday evening.
The figures show there were no deaths among either confirmed or suspected Covid-19 patients in ICU in the previous 24 hours.
Chief Executive of the HSE Paul Reid tweeted this morning that the latest figure of 36 is "down from 160 people in early April".
Mr Reid said he hopes all of those 36 patients recover well.
"I want to pay a special thanks to our critical care teams across the country. You have all been superb throughout," he said.
Around 80% of cases of Covid-19 will be a mild to moderate illness, close to 14% have severe disease and around 6% are critical.
Generally, you need to be 15 minutes or more in the vicinity of an infected person and within 2 metres of them, to be considered at-risk, or a close contact.