After two months of restrictions, many people have been experiencing the effects of cabin fever in their homes.
But for one couple in Mayo, the opposite is true.
They are isolating at Ashford Castle where they work and have the entire estate to themselves.
Laura Jamieson from Surrey and Michael Smith from Perthshire in Scotland have described the experience of being quarantined in a castle as a once in a lifetime adventure.
The met in Ireland when they both came here to work and say it will be very hard to return to normal life in their home in the nearby village of Cross.
"It's like being in a TV reality show that's nobody watching" said Michael.
Laura said they have many daily duties to ensure the castle remains functioning in good order, including flushing 160 toilets daily.
They also look after administration of the hotel and handle phone calls and emails as normal.
Michael manages the grounds of the 350 acre estate and Laura is in charge of guest services.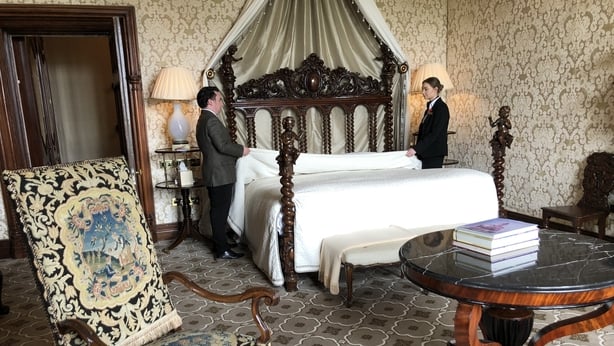 She normally organises special events like private cruises and high end picnics. But for now the couple are on cleaning and dusting duty.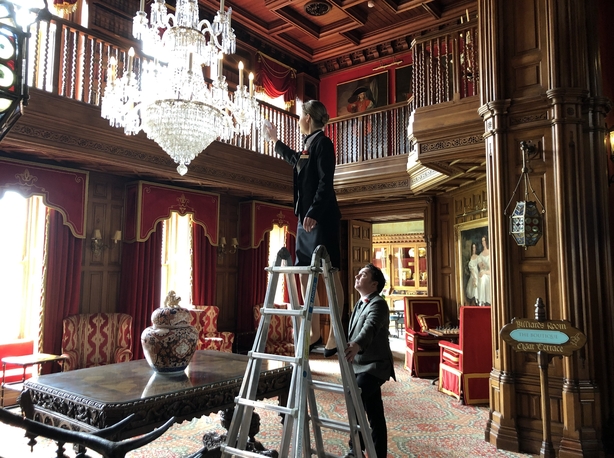 However, there are plenty of opportunities for having fun and Michael cannot resist spooking his girlfriend at every opportunity by jumping out at her unexpectedly.
There are 83 bedrooms in Ashford Castle and without any guests they are spoiled for choice.
At the end of the day the couple usually pop over to the School of Falconry, affectionately known as The Hotel for Birds and once the owls and hawks have been settled it's time for rest and relaxation.
The couple's favourite date night involves a trip to the cellar where there are over 600 fine wines to choose from. After settling on a cheeky Pinot Noir, they head to the plush private cinema to watch a film.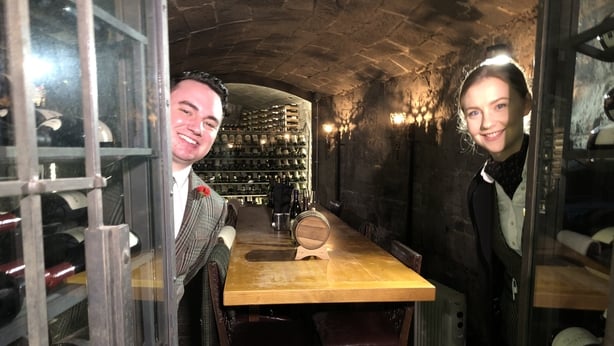 Michael and Laura found love on the grounds of Ashford Castle just like John Wayne and Maureen O'Hara in 'The Quiet Man'.
The actors stayed in Ashford Castle and the film is shown regularly in the 32-seater theatre.
The Kennedys, the Reagans, Barbara Streisand, Johnny Cash, Brad Pitt have all stayed here but they have never had the place to themselves like Laura and Michael.
However, with the hotel planning to re-open in July, the couple will soon have to give up castle life for more modest surroundings.