A group of An Post delivery staff based in Drogheda, Co Louth, have swapped their satchels for microphones.
Even though they are busier than ever before delivering letters and parcels, the postal workers found the time to help the frontline workers at Our Lady of Lourdes Hospital.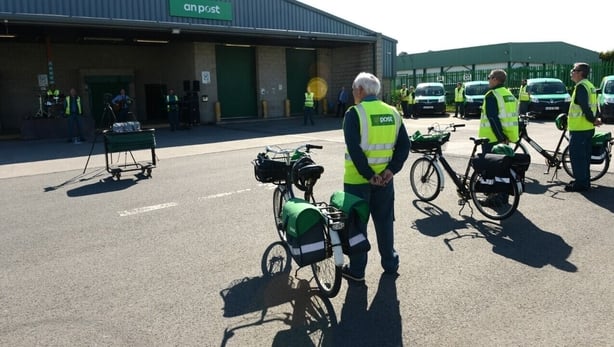 More than 50 of them got together outside the sorting office at Marley's Lane in Drogheda at the beginning of May to record their version of 'Ireland's Call'.
Among the staff in Drogheda are some very talented musicians and singers, including Paul Gallagher, Stuart Heslin, Maurice Smith, Darren Rooney, Niall Munster and Tony Campbell, who not only plays the drums but was also involved in the camera work for the video.
The video has been shared across social media and the staff have raised almost €14,000 for the Drogheda hospital.
Organiser Tom Maguire said the postal staff had been involved in some charity work before and came up with the idea to help the workers at Our Lady of Lourdes Hospital.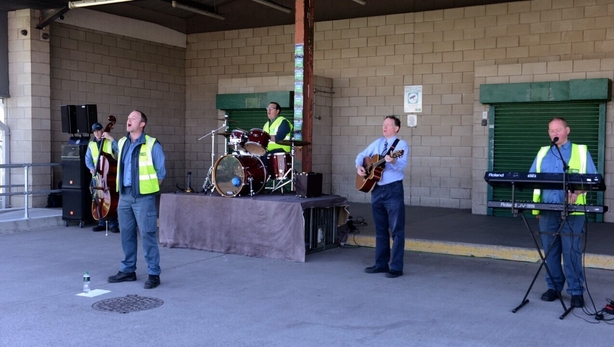 "We decided to sing 'Ireland's Call' because it's an emotional song and we felt the lyrics were important at this time," he said.
Phil Coulter, who penned 'Ireland's Call', has endorsed their version of the song, giving it his blessing in a phonecall to them this week.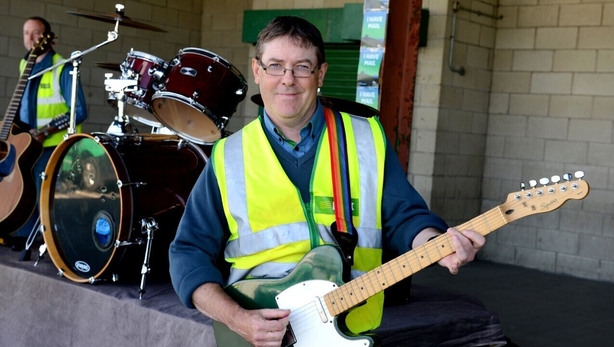 "So far we've raised over €13,000, which is more than our €10,000 goal. We've received donations from all over world from people who have a connection with Drogheda and Louth," said Mr Maguire.
"We're now looking at ways to spread the word and perhaps we'll release the song on iTunes for people to download," he said.