The National Bus and Rail Union (NBRU) has called for public transport passengers to be obliged to wear face masks and workers to have temperature checks in the interests of health and safety.
The union is also seeking "vetting personnel" at Irish airports to ensure transport workers servicing them are not exposed to travellers from abroad who might be at risk. 
In a letter to the National Transport Authority and the main transport companies entitled 'Lockdown Easement', general secretary Dermot O'Leary warned that while some elements of society will be able to cope with the relaxation of Covid-19 restrictions, public transport will encounter significant difficulties, "not least due to the constraints associated with fleet capacity".
The union is seeking the continuation of social distancing guidelines, as well as current disinfecting and cleaning regime at Dublin Bus, Bus Éireann and Iarnród Éireann, adding "with a similar regime required at Go-Ahead Ireland".
However, the NBRU is also seeking an escalation of protective measures, including "...compulsory wearing of face (barrier) masks for all commuters to ensure maximum protection of frontline staff and enhance customer confidence".
It says all frontline transport workers required to interact with commuters should have their temperature checked as they arrive for work with a laser thermometer - with workers registering a high temperature immediately assisted to access a Covid-19 test.
Such workers, the union demands, should be sent home without loss of pay.
"The waiting period for test results should not see the worker concerned with suffering any loss of earnings," Mr O'Leary said in the letter.
Workers testing negative would return to work quickly, but where a test is positive, they should have access to the usually agreed CIÉ sick pay.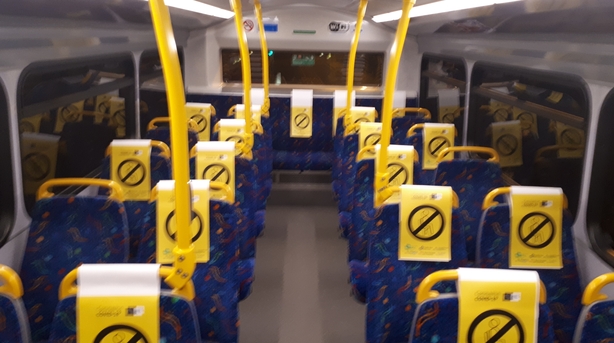 A spokesperson for the National Transport Authority (NTA) said the NBRU letter would be given conisderation.
They said the NTA's subsidised public transport operators (Dublin Bus, Bus Éireann, Iarnród Éireann, Luas and Go-Ahead Ireland) will continue to provide services in line with guidance provided by the health authorities and the Government as part of a national phased response to the Covid-19 crisis.
---
---
Speaking on RTÉ's Drivetime, Mr O'Leary said that both commuters and staff need to have confidence that the appropriate precautions are being taken.
"This is not an industrial relations matter. This is a public health matter; a health and safety matter for both the people who work in the system and those who want to use transport.
"It will be hard enough to convince people to go back on public transport so we feel the extra protection measures might encourage that confidence for the commuter as well as the staff."
Mr O'Leary said the NBRU is requesting a return to normal service, to increase capacity of fleets, instead of the Saturday plus service which is currently in operation.
He said that an average double decker bus can hold 19 people, and stressed: "I don't see that changing as long as the two-metre rule is in place."
Mr O'Leary called for the NBRU "to be around the table with the NTA" to discuss the potential issues that may arise after normal service can resume.
The union is also demanding additional daily disinfection of all fleet, and automatic "no touch" gel dispenser units in all service access location.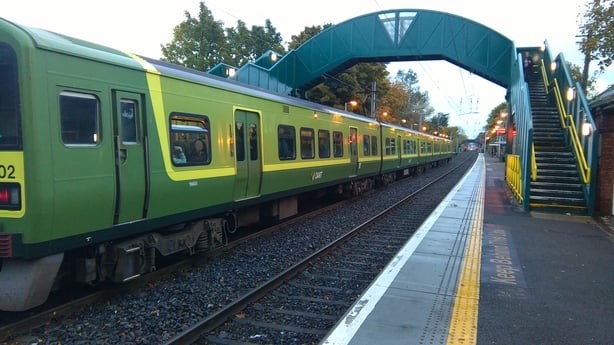 It is asking for the immediate reintroduction of Monday-to-Friday schedules with utilisation of all extra fleet to increase capacity, and enable more effective social distancing.
In his letter Mr O'Leary highlighted concern about members servicing Irish airports, given that other countries are at different stages of lockdown or easing restrictions.
"It is widely acknowledged that other countries are at different stages with the evolvement of easement measures, this is causing concern for frontline public transport staff that serve our airports, therefore special measures (vetting personnel) will have to be implemented to ensure potential virus carriers are not travelling on public transport services that serve our airports," he said.
The NBRU is seeking similar protections in both the CIÉ group companies, and at private sector firm Go-Ahead.