As Ireland considers using a tracing app in the fight against Covid-19, Eleanor Burnhill has been taking a look at how governments around the world are trying to balance the issue of privacy with protecting public health.
In France, politicians will be now be allowed to debate and vote on the government's contact-tracing app - with Prime Minister Edouard Philippe conceding yesterday that the app dubbed "StopCovid" does raise legitimate questions about civil liberties.
He also said it was not yet clear if the app will actually work to prevent a resurgence of the coronavirus epidemic.
Politicians from the ruling party of President Emmanuel Macron had accused their own government on Monday of withdrawing a vote on the app, saying they had been robbed of a chance to raise privacy concerns.
"For the moment, considering the uncertainty surrounding this application, I would be hard-pressed to tell you if it works, and how it would work exactly," Mr Philippe told the national assembly in a wide-ranging speech on how he planned to lift France's lockdown which is currently in place until the 11 of May.
EU home affairs ministers also met yesterday to discuss how to co-ordinate mobile contact tracing applications, which they hope could help track the spread of Covid-19, as lockdowns across the world begin to ease off.
A tracing app can alert users if they are near someone who has tested positive for the new coronavirus and the technology has already been downloaded by close to two million Australians, despite concerns over privacy there.
In Ireland, a mobile phone app to assist with the process of contact tracing is expected to be introduced next month.
The Health Service Executive said people will have to opt-in to use the app and discussions about how it will operate are continuing with the Data Protection Commissioner.
Carly Kind, human rights lawyer and director of the Ada Lovelace Institute, said we are currently living through "exceptional times," where people and governments are having to balance privacy issues with the current threat to public health.
However, she warned that tracing apps are a far from perfect solution as they require a lot of buy-in by the public to work effectively.
"Privacy is important, not just as an end in itself, but because it enables people to trust technology," she said.
"And trust in contact tracing apps is going to be particularly important because there is a need to have a really wide spread uptake in contact tracing apps in order for them to be effective."
I just had a good exchange with #Apple CEO @tim_cook on the need to ensure that contact tracing apps are fully:
✔️anonymised
✔️voluntary
✔️transparent
✔️temporary
✔️secured
and interoperable across operating systems and borders.#Deconfinement apps must respect our #privacy. pic.twitter.com/VrnUXOsrat

— Thierry Breton (@ThierryBreton) April 22, 2020
Using an app could even lead to a false sense of security, she warned.
"It may also have harmful impacts if not enough people use the app and if those who do use the app are under the false impression that app use is widespread and therefore they can relax a little in how they comply with social distancing measures.
"All of these things need to be taken into consideration."
The digital divide
Crucially, tracing apps will not work if only a small group of people in any given population are willing and able to use them.
Ms Kind said that the use of tracing apps "needs to be not only amongst people who are already complying with social distancing measures, but amongst those who are less likely to comply with those measures".
She added: "There is concern that those who don't have access to digital technology are less likely to benefit from the app. In the UK that's around 30% of people who are digitally excluded.
"Those people include, not only the elderly, but people from certain social groups and its possible that the people who are most likely to be excluded from access to digital technologies are also the people who are most likely to suffer from the virus."
Ms Kind said a lack of access to smartphones or a history of distrust in governments, policing and other forms of surveillance could also lead to problems with people's willingness to download an app - however well intentioned.
Singapore
Singapore, like South Korea, was one of the first countries to introduce technology to help with contact tracing in the battle against Covid-19. There, less than 20% of the population has downloaded the TraceTogether app, which monitors users' movements by exchanging short distance Bluetooth signals between phones to detect other participating users in close proximity of 2 metres.
The limited uptake is despite a government request for all citizens to get on board.
But Ms Kind said there may be even less take up of this type of technology in some European countries, including in the UK where she is based.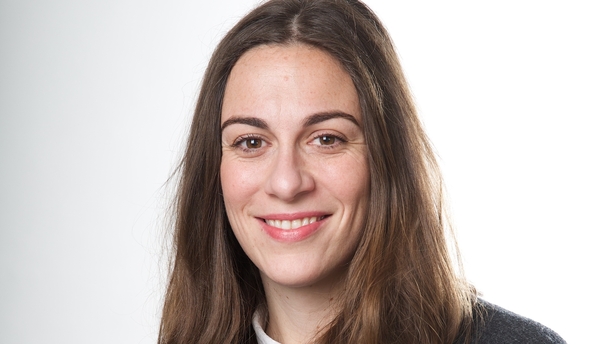 "There is research in the UK that shows that if around 80% of smartphone users download and use the app and comply with its instructions, a digital contact tracing app could be effective in suppressing the disease.
"Experience shows that that number is very optimistic in terms of what we might expect from uptake in the UK.
"So in Singapore there is around a 20% uptake. In Israel about 17% of people are using an app. We haven't seen in any country a majority of a population downloading and using a digital tracing contact app. And that's the case even in countries where there is probably a higher level of trust or deference to public authority than there is in the UK."
Britain
The National Health Service in the UK is also the driving force behind its contact tracing app which it says could be rolled out widely in Britain in the next two to three weeks.
Matthew Gould, chief executive of the NHS's technology group NHSX, told a parliamentary committee yesterday that the app would need to be tested in a small area first before being expanded on a wider scale. 
Professor Christophe Fraser, senior group leader in pathogen dynamics at the University of Oxford Big Data Institute told the same committee that widespread uptake of the app could help cut the reproduction rate of the virus, but he said this would require roughly 60% of the population to use the app.
The NHS looks set to opt for a different model to the one originally proposed by Apple and Google. It said that in order to make the technology work, the software would have to work on users' phones without them having to keep it active and on-screen - meaning their movements are monitored even when they don't have the app open.
Australia
Within a day of its launch, nearly two million Australians had rushed to download an app designed to help medical workers and state governments trace close contacts of Covid-19 patients.
Australia has been one of the most successful countries in fighting the coronavirus pandemic, recording just 83 deaths and 6,700 cases, because of border closures, movement restrictions and a stay-at-home policy.
These policies have given Prime Minister Scott Morrison a much needed boost in his approval rating after his much criticised handling of the bush fire crisis.
Health Minister Greg Hunt said the two million downloads came within 16 hours of the app's launch - that's more than 7% of the country's population.
A simple app can save lives. As a member of the Australian Health Research Alliance we are strongly supportive of the #COVIDSafe app and encourage everyone to add it to their mobiles.#COVID19 #coronavirusaustralia #stayhomesavelives @GregHuntMP pic.twitter.com/yTnFCy1eZ8

— Melbourne Academic Centre for Health (@MACHAustralia) April 28, 2020
Mr Hunt said: "This effort will help protect ourselves, our families, our nurses and our doctors."
However, a group of more than 90 academic and industry-based experts in Australia have joined together to call on the Australian government to be more open and transparent about its Covid-19 app.
"There is no need for secrecy here: this is not a commercial app. Secrecy only helps the virus. Secrecy in the time of Covid-19 is not a recipe for public trust. Trust requires transparency," the signers said.
Digital Rights Watch Australia has also said that the Morrison government must introduce legally enforceable safeguards on the collection, storage, sharing and disposal of any personal information that is generated from the app, and a clear end date for when the tracing will stop and the data will be deleted.
US
In the US there has already been conflict between states promoting apps that could help end the coronavirus lockdown and the two Silicon Valley companies that control key software on 99% of smartphones over the collection of sensitive GPS location data.
Apple Inc and Alphabet Inc's Google plan to release technology jointly in the coming weeks for digital contact tracing through Bluetooth sensors on phones.
Public health authorities have determined that the technology is crucial to apps that will alert people when they have been close to people who have tested positive for the novel coronavirus.
For contact tracing apps to work, however, millions of people must be willing to use them without fear their locations and other personal data is being tracked and stored.
Google and Apple have sought to build public trust by seeking to emphasise that the changes they are making to Bluetooth to allow the tracing apps to work will not tap phones' GPS sensors, which privacy activists see as too intrusive.
But the states pioneering the apps - North and South Dakota, and Utah - say allowing public health authorities to use GPS in tandem with Bluetooth is key to making the system viable.
Ms Kind said: "No, governments don't need to access GPS tracking in order for a contact tracing  app to work but it is the case that they may need access to more data and the Google and Apple protocol wouldn't allow that.
"That type of trade off may be necessary in order for public health authorities to achieve a functionality they want to achieve."
In Europe, most countries have chosen short-range Bluetooth "handshakes" between mobile devices as the best way of registering a potential contact, even though it does not provide location data.
---
---
France
France has so far stuck to a 'centralised' approach to smartphone contact tracing which would require the personal data of volunteers' Bluetooth logs to be stored on a server. 
Several French companies are working on the app's development, including Chambery-based Lunabee Studios.
Lunabee co-founder Olivier Berni deemed the app a "bonus tool" in the fight against the virus. The app will function through low-energy Bluetooth and will not use geo-localisation, Mr Berni told Reuters.
However, a group of French IT specialists published an open letter on Sunday, warning that the Bluetooth-based app could potentially lead to "mass surveillance" by collecting data on interactions between individuals.
And the president of the National Consultative Commission for Human Rights (CNCDH), Jean-Marie Burgubur went as far as to say that the app is "dangerous" for human rights.
Germany
Germany last weekend abandoned a "centralised" approach to smartphone contact tracing, which it had developed with France. A centralised approach requires the personal data of volunteers to be stored on a server.
"Decentralised systems are by default more technically private," said Ms Kind, however she warned that a centralised system may be considered necessary to give health authorities the access they need to data that can inform public health.
She said that tracing apps could ultimately prove to be a false trade off.
"In fact, it's quite likely that we can obtain the health outcomes we need - that is get the information  and reach the people we need whilst also maintaining privacy and protecting data and there are different technical proposals on the table for how that might be done."