On Wednesday, EU finance ministers had been up all night, yet failed to reach agreement on a financial rescue package for Europe.
The same day Mauro Ferrari, the President of the European Research Council, the EU's most august and well-founded research body, issued a blistering resignation letter attacking the EU's overall response to the coronavirus crisis. 
"I have been extremely disappointed by the European response," he wrote to the Financial Times, "for what pertains to the complete absence of coordination of health care policies among member states, the recurrent opposition to cohesive financial support initiatives, the pervasive one-sided border closures, and the marginal scale of synergistic scientific initiatives." 
At a stroke, Ferrari was conflating the failure of finance ministers to reach a deal with the reluctance in the early part of the crisis of some countries to ship ventilators to others, to the closure of borders, to the EU's scientific research response.
His dreams of a United Europe were "crushed" by the failure of the EU's top research arm, of which he had just assumed the post of president, to throw all its resources at the pandemic.   
"I have lost faith in the system itself," he wrote.
Critics of Europe's response appeared to have found an articulate and high-placed rebel from deep within the system.
"This is a moment of truth for the European Union," says a senior European Commission official.  "It's about the emotional bond as to what the union is fundamentally about when the chips are down. Do we look out for each other? It's quite clear for the people in Italy or Spain who are under the cosh that it's not there at the moment.  
"Then having an Italian in the middle of it - he's feeding into this thing which is at a much higher, existential level."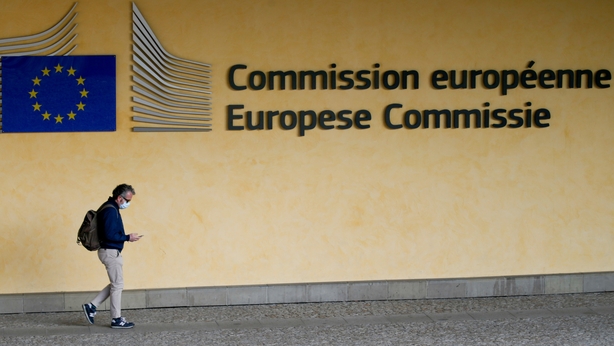 That was not the end of it. The response from the ERC itself was spectacularly swift and brutal.
The central body of the ERC, known as the Scientific Council, said it had actually unanimously agreed back on 27 March that Ferrari should resign.
He had shown a "complete lack of appreciation for the raison-d'être of the ERC," he had missed "many important meetings, spending extensive time in the USA" during which time he had failed to lobby on behalf of the council.
The Scientific Council believed that he had used his position to "promote his own ideas," and was involved in "multiple external enterprises", including commercial activity which was perceived by some to have taken precedence over his commitment to the ERC.
The board also effectively accused Ferrari of lying. It was a stunning statement. "These are people who weigh every bloody word," says the senior commission official.
Who was right?
Henry Kissinger said academic competition is so vicious because the stakes are so low, but research at EU level is a high-stakes business.
The ERC was set up by the first Barroso Commission because while Europe had a high degree of scientific excellence, and published more academic papers than anyone else, it was falling behind in big breakthroughs.
The idea was to create a fully independent scientific body, with a budget that was protected from the EU's seven-year budgetary scrap. "That way the guarantee is that anybody with any idea, however basic, however radical, can apply for funding and make a pitch," says the source.
Funding from national governments favours "applied" research, academic activity directed at a specific problem, where there is an obvious and immediate dividend, and where the investment pays off in a way that voters can appreciate.
The ERC was instead set up to promote research that was radical but risky, and that could give Europe a global edge when the risk paid off.  
But the pay-off might take ten years, so the funding had to be kept aloof from political interference. 
In the 2014-2020 budget round, the ERC received €13.1bn, or 17% of the EU's overall research and innovation programme, known as Horizon 2020.  
"After Mauro Ferrari took over as president, it quickly became clear that he doesn't at all understand what the ERC stands for" - Professor Jesper Svejstrup
Since its launch in 2007, it has funded over 9,500 projects involved in exploratory and independently imagined "basic" research. Seven recipients have won the Nobel Prize.
This is the "blue skies" approach that Ferrari actually referred to in his resignation letter.  
"True," he wrote, "the ERC rightfully prides itself as the agency that funds the elites of excellence in the sciences, based on the investigators' choices of what projects they wish to submit for funding. Yet, in my idealistic fantasies, I thought that at times like these, the very best should pick up their best weapons, and go to the frontier, to the front-lines, to defeat this formidable enemy."
Ferrari wanted the ERC to attack from the "top down". In other words, for the ERC to direct a group of scientists to pool their resources on the search for a vaccine, anti-inflammatory drugs, testing resources etc.
The ERC's response was that this is not what it is set up to do, and what its legal base provides for.  Furthermore, other arms of the European Commission were doing exactly what Ferrari was demanding.
Professor Jesper Svejstrup, of the Crick Institute in London and a member of the ERC's Scientific Council, accused Ferrari of embarking on a "secret" mission to get the ERC to move in a radical direction. 
"After Mauro Ferrari took over as president, it quickly became clear that he doesn't at all understand what the ERC stands for," he told the Danish online media Altinget.
"He had a long list of ideas that would be against the ERC's legal foundation to proceed with. Mauro started to set new initiatives in motion in secrecy, which were in direct contradiction with the role that he and the Scientific Council play in the ERC and in the EU."
Other sources described the Padova-born Ferrari, who has a long and distinguished career in America, culminating in his role as special expert in nanotechnology at the US National Cancer Institute, as a "cowboy" who brought an abrasive, "egotistical, my-way-or-the-highway" style to the ERC. 
There were complaints from other senior officials that, at a time when the EU had been struggling to agree its overall seven-year budget, including that for scientific research, Ferrari should have been out knocking on doors to get capitals to cough up more money. 
"You need someone out there mobilising the Nobel prize winners, hammering on doors, to keep the budget of the ERC," says another senior official. "He needed to be saying, trust us, this is the stuff that will bring the breakthroughs. But he wasn't."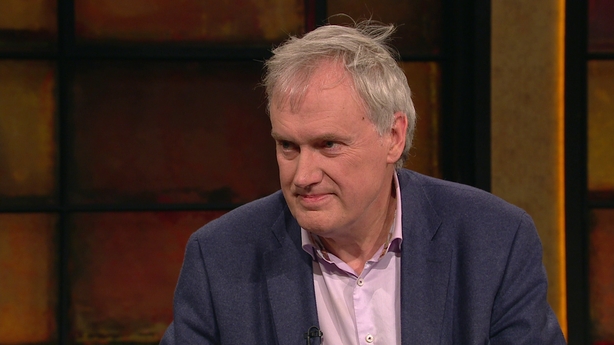 Ferrari received some sympathy from Professor Luke O'Neill, head of Biochemistry and Immunology at Trinity College Dublin, and who himself has chaired the immunology panel at the ERC.
"The ERC is about men and women in their sheds with ideas, who then comes to them," says O'Neill. "The more radical, freakish, out-there ideas the better, so they can really move the dial. That's what the ERC is about."
This, he says, should not be incompatible with a more directed, top-down approach to the pandemic.
"The ERC is funding the most outstanding science in Europe through its mechanisms, so why wouldn't there be a programme during this emergency? They should say to European scientists: bring us your best, craziest, wackiest ideas because the ERC's job is to fund this anyway.  
"It's absolutely in the ERC's remit to specify this area and look for proposals. The ERC already says 'bring us your ideas in immunology'. So why not in the current emergency say 'bring us your ideas in Covid-19'?"
In reality, scientific research is an obscure activity, a strange mix of competition and collaboration. Some research labs struggle to raise funding, some pharma companies get extraordinarily rich by cornering lucrative ends of the human health market. It is not entirely well-suited to a sudden global emergency where governments and citizens demand an instant fix.
While national governments can respond quickly, it is different at EU level, where research projects must have a cross-border element, with a minimum of three partners in three different member states.  
"Research in general is not that well adapted," says one EU official in the research field. "Mechanisms for funding research are musty. There are calls for proposals and people have to come forward with ideas. You can't just hand money to institutes and say, get on with it. We still need criteria."
"All these basics of immunology were discovered through fundamental science funding in Europe, and other places as well" - Professor Luke O'Neill
That being said, there is a huge amount of Covid-19 activity, in Europe and beyond. There are 41 vaccines being developed around the world, 23 anti-inflammatory drugs designed to protect the lungs in severe cases, five antiviral drugs designed to kill the disease directly, and a range of immuno-therapy projects, where antibodies from a recovered patient are used to kill the virus in another.
Professor O'Neill acknowledges that much of this applied activity is possible thanks to the basic research supported by the ERC. "The basics of immunology were funded through those programmes for years," he says, "and those things wouldn't be happening without that funding that was there for decades, especially through the ERC."
O'Neill has been in receipt of a number of ERC grants, the first of which helped set his team on the path of its current anti-inflammatory research. "It mightn't be directly funded by the ERC but the ERC was essential, because without that basic research going on we wouldn't know about the virus, we wouldn't be able to test for it, we wouldn't know about the antibodies. All these basics of immunology were discovered through fundamental science funding in Europe, and other places as well."
For the EU's overall research capability, however, the pandemic has been extraordinarily challenging.
"We need to do everything at the same time," says one senior official. "We need diagnostics for those who have had the virus, we need therapies, we need a vaccine. We can tackle all these things at the same time, but how quickly we can get there is another thing."
When the pandemic appeared in January, the European Commission did actually move quickly, compared to how it normally funds research. 
The commission issued a call for research projects to seek funding. The process was completed in two weeks, not the customary three months. Applicants were working on everything from diagnostics, to preparedness, to therapies, to vaccines. Over 90 proposals flooded in.
The EU's budget sets aside €10m each year for emergency funding. However, that would not be nearly enough for this emergency call.  
"Seeing the growing scale of the problem," says one official involved, "and seeing the massive response from the scientific community, we turned to the higher-ups and said, we really need more money. We managed to get €48m in the end."
The legal and financial checks were fast-tracked. There were 151 companies and academic laboratories around Europe that were approved to start work the moment they submitted the applications. The grants were due to start, landing on 1 April.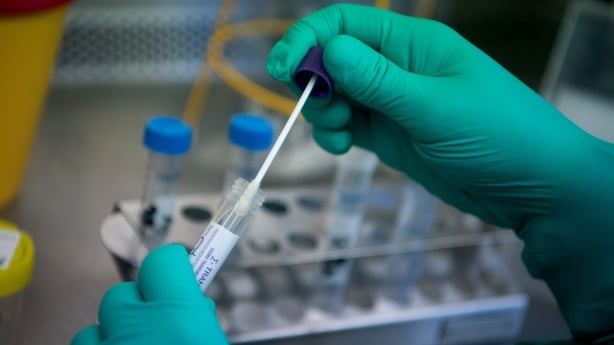 One of the companies is Hibergene, based in Sandyford, County Dublin.
Hibergene had been operating since 2015, developing molecular testing kits for infectious diseases such as flu and other respiratory viruses (the company was also developing STI tests).
In January, Hibergene's Chinese partner and distributor, with whom it had worked on clinical trials and regulatory approval in China, asked if they could look at developing a test for the new coronavirus which had just appeared.
"We thought this new virus was very China- or Asia-centric," says Seamus Gorman, Hibergene's chief operating officer. "We never thought it would come this far with such a catastrophic impact on the economy and society."
After some consideration, Hibergene agreed it was feasible for the company to develop a test for coronavirus.  Around the same time, Hibergene became aware of the European Commission's call for tenders.  
On two previous occasions Hibergene had applied for EU funding, but had failed. The company applied again, in conjunction with a team at Queen's University Belfast (QUB) and a hospital in Genoa.  
Now the chance of financial support was critical.

"For a company that hasn't a huge amount of cash," says Gorman, "it's not something you want to bank everything on without having some backing, and the backing of the EU money is massive."
The bid was granted €960,000, pending some further documentation.

"This is where the programme really, really works. We found out in March that we'd been successful. That allowed us to commit our own money and resources to the project and to speed up the later phases of it," Gorman added. 
What Hibergene will now develop is a rapid molecular test to determine, not if a person has had the virus in the past, but if he or she currently has it. A nasal or oral sample is obtained and placed in a buffer, which in turn is placed on a reagent, a substance added to cause a chemical reaction. 
The nucleic acid, or genetic fingerprint, is extracted and the test will determine within 30 minutes if it is indeed the Covid-19 virus (a negative result requires a further 30 minutes to make sure).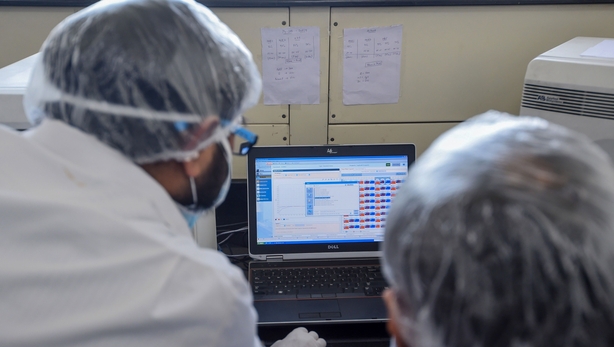 The test will be for use in hospital laboratories, but Hibergene is trying to simplify the process so it can also be used in emergency rooms. Clinical trials in the Genoa hospital are imminent, but Hibergene is hoping to get similar trials up and running in Irish hospitals quickly.
"Right now we're relatively small scale," says Gorman. "But we have a plan in place to allow us in the coming months to produce six to seven thousand tests a week, growing up to 40,000 a week." 
The key edge that Hibergene hopes it has is that the more simplified procedure requires less "sample handling" and does not require "extraction" reagents. There is a current worldwide shortage of such reagents, which has been causing frustrating delays in testing for the virus.
Overall, Gorman believes the European Commission has moved quickly.

"On this occasion, this had been super-efficient, given the circumstances," he says. "They were very quick to come out, make the call, make it available, and invite in the various applicants. This has been turned around very quickly."
It's clear the commission believes that all resources must be thrown at the most prominent challenges, and that some of the projects will not work.
"At the moment, the urgency is to have tests," says one senior official.  "We need to put money into investing in different parallel projects which might be in competition because we hope that at least one of them will work out. 
"One might be better for this approach, one might be better for another - like vaccines. Some of them won't work, some might provide short-term immunity, others might be better for the long term. We won't know that until they've all been tried."
In reality, the EU's Horizon programmes have been quietly doing a lot of research, and spending a lot of money, on infectious diseases.  
The annual €10m emergency fund has previously been spent on combating Ebola and Zika in Africa and South America.  

Officials say Horizon 2020's Societal Challenge for Health programme, incorporating an Innovative Medicines Initiative, has brought together major actors in pre-commercial collaboration to develop areas which are normally neglected because they are too risky for individual companies or governments.
As for the European Research Council, it has been a torrid week for an organisation which likes to avoid daylight brawling. 
It's understood there were grave reservations about appointing Ferrari in May of last year (he was on a shortlist of three) because of his private commercial activities. 
However, the Scientific Council went ahead and appointed him anyway. 
The breakthrough by finance ministers on Thursday night may have drawn some of the poison out of the confrontations between Italy and the Netherlands over a financial rescue package. 
But Mauro Ferrari's bitter and very public resignation may have set the lens for how Italians view the EU's response to the crisis at a time when euroscepticism in that country had been on a dramatic trajectory.