An infectious diseases consultant has said it is "absolutely ridiculous" that people are even considering leaving their principal place of residence to go to a holiday home this weekend.
Prof Paddy Mallon, who works at St Vincent's University Hospital in Dublin, said we are at a critical stage in the country in how we manage the Covid-19 pandemic and this weekend is "make or break".
Speaking on RTÉ's Today with Sean O'Rourke, he described the decision to travel as "madness" and said he hopes the authorities come down "very heavily" on people who ignore the advice and put their countrymen in danger by travelling from an area where there is a lot of cases, to an area where there is a low number of cases and poorer health infrastructure.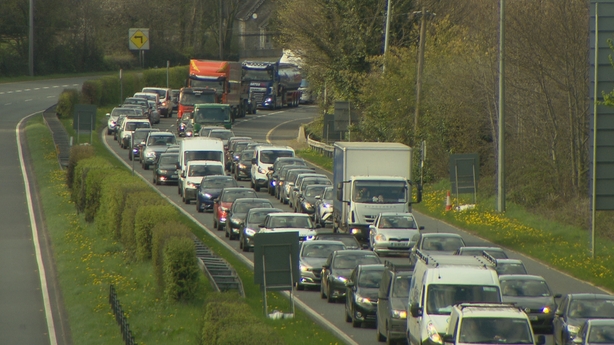 It comes as video yesterday showed a long tailback of traffic on the N11 after gardaí were given additional powers to restrict movements in light of the Covid-19 pandemic.
7.30pm. Traffic is bumper to bumper on the N11 South, heading towards Wicklow & Wexford. Imagine the cost and time of Gardai used, in having to set up road checks, because some people cannot seem to bear respecting our #COVID19 travel restrictions. Shameful. pic.twitter.com/CHJBddE188

— Des Cahill (@sportsdes) April 8, 2020
From midnight on 27 March until 12 April everybody must stay at home except in specific circumstances.
On Tuesday, Minister for Health Simon Harris signed regulations to give gardaí the power to enforce Covid-19 restrictions.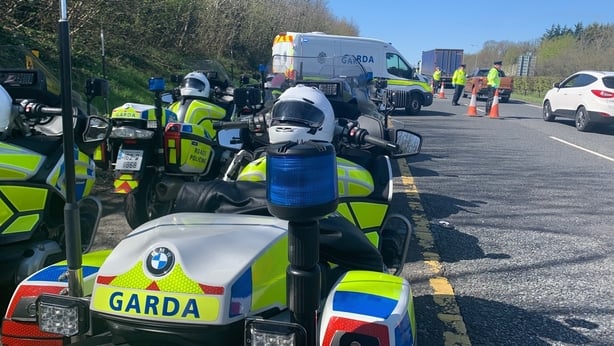 Yesterday gardaí launched a nationwide policing operation to discourage people from leaving their homes and travelling to holiday locations over the Easter weekend.
Additional checkpoints are to be placed on the main routes out of the cities and on roads to the coast.
---
Read:
Latest coronavirus stories
---
Mr Harris said he expects to be advised tomorrow to keep the significant restrictions to slow the spread of the coronavirus in place for a period of weeks.
He said the current restrictions are not going to be lifted this weekend.
There have now been 235 Covid-19 related deaths in the country, with 6,074 confirmed cases of the virus.
They weren't joking about those checkpoints... pic.twitter.com/6Y9AT4Tejt

— David McCullagh (@mcculld) April 9, 2020
A number of councils around the country are closing public areas and access routes to them ahead of the bank holiday weekend as part of efforts to curb the spread of coronavirus.
They say the moves are being made following consultation with An Garda Síochána.