Tens of thousands of people who have lost their jobs as a result of the Covid-19 pandemic are due to receive their first benefit payment today.
It is just two weeks since the Covid-19 Pandemic Unemployment Payment was introduced.
Almost 400,000 people have applied for the payment.
Around 300,000 people have qualified for the emergency payment and the majority of these will receive the payment in their bank account today.
However, almost 100,000 applications have been deemed invalid.
The Department of Employment Affairs and Social Protection said that more than 66,000 duplicate applications were received.
It said about 15,000 did not meet eligibility criteria, such as not previously being in employment, still employed, or under 18 years of age.
Another 8,700 had invalid PPS numbers and 6,600 had invalid IBANs, the department said.
The payment of €350 per week is available to employees and the self-employed who lost their job on or after 13 March due to the pandemic.
The Government said the payment will be in place for the duration of the emergency.
---
Read more:
Latest coronavirus headlines
Live: Updates as they happen
Marts to be allowed facilitate sale of animals
---
Chairman of the Revenue Commissioners has urged employers to be careful when filling out applications for the Government's Covid-19 wage subsidy scheme.
Niall Cody said there were 26,000 employers in the scheme already but there was still a small number, in the hundreds, that entered incorrect bank details.
Mr Cody said this means Revenue is "sitting on money" that it wants to pay.
Hardship fund set to help older people in financial difficulty
A new hardship fund to help older people in financial difficulty as a result of the pandemic will be available from tomorrow.
The fund, set up by Age Action and the Irish Red Cross, will be open for the duration of the coronavirus crisis in Ireland.
The groups say that the hardship fund will assist with the costs of "increased food bills and the associated delivery costs, replacing or upgrading small essential appliances, additional transport, energy or communication costs", as well as extra safety or security equipment.
Once-off grants of up to a maximum of €500 per household can be given through the fund.
People can apply by contacting either Age Action or the Red Cross.
Dublin City Council community support phoneline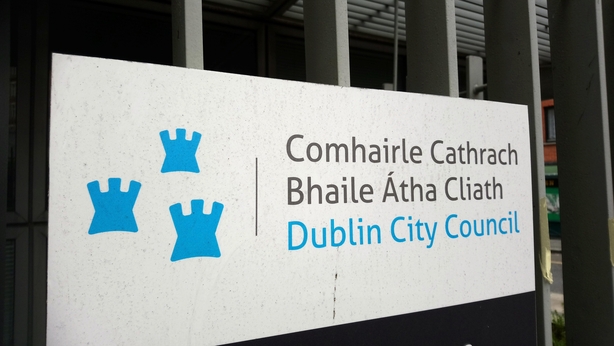 Dublin City Council has launched a dedicated community support helpline to help at-risk  members of the public in accessing non-emergency and non-medical supports and advice during the current public health emergency.
The confidential phoneline service is being established by the new COVID-19 Dublin City Council Community Response Forum, which includes over a dozen agencies and organisations. The helpline is focused primarily on ensuring that vulnerable members of the community or those living alone can access deliveries of groceries, medicine and fuels, and social support and contact. 
If you need help or know somebody who needs help, call 012228555 from 8am to 8pm, seven days a week.