In the midst of a nationwide shutdown of legitimate business, the business of organised crime at all levels is continuing, from those on the streets up to the gang bosses in their boltholes.
Heroin valued at €300,000 has been seized in Bluebell in Dublin, a cannabis growhouse has been raided in Sligo, guns have been seized in Cork and Limerick, and five men were arrested in Finglas last night after Garda cars were rammed.
It's clear from the words of Dublin Assistant Commissioner Pat Leahy that "there are a minority in our society who have no regard for public safety or public health during the Covid-19 emergency".
It's also clear that the most sophisticated and enterprising organised crime gangs are not just continuing to try to keep their businesses going during the shutdown, they are also finding new ways to profit from the misery of a global pandemic.
One well known Irish victim is the singer Daniel O'Donnell. Fraudsters set up a fake account impersonating him on Instagram. They then used his name to ask his fans for money to help fight the coronavirus. The Donegal man was horrified and appealed to people to ignore the account, which was reported to the Gardai.
"This is horrendous to see at this difficult time for everyone," he said."I am absolutely appalled that criminals would take advantage of the good people of Ireland and my international fans to set up this fake account to make money."
"I urge my fans to spread the news that this is a fake account and under no circumstances should they donate to these fraudsters."
The vast majority of thieves do not wear a mask and carry a gun, as evidenced by a new report from Europol, which the European law enforcement agency released this morning. Pandemic Profiteering outlines the myriad of ways organised crime gangs are exploiting the crisis and using cybercrime, fraud, counterfeit and property crime to continue to make money.
Criminals carrying out cybercrime attacks against individuals and organisations are using the Covid-19 crisis to distribute various malware packages. These are themed around the pandemic and, in many cases, targeting those who are trying to help people the most.
Brno University Hospital in the Czech Republic was hit by a cyber-attack that forced the hospital to shut down its entire IT network, postpone urgent surgeries and transfer the most seriously ill patients to another hospital.
The HSE has also been targeted with emails containing malware links. However, staff were wise enough not to open them and the computers were therefore not corrupted.
The head of the Garda National Economic Crime Bureau warned people today to be extremely careful around unsolicited emails, not to open the links and if that they do so inadvertently, to immediately change their passwords and consult their IT security back-up.
"We are not seeing much of these Covid-19-related attacks here yet," Detective Chief Superintendent Pat Lordan said. " But there is no doubt they will arrive."
Fraudsters are also very quick to adapt scams to capitalise on people's fears and anxieties in a time of crisis. Europol is expecting a large number of new and modified frauds to emerge over the next few weeks. Invoice redirect fraud is one of the most likely ploys.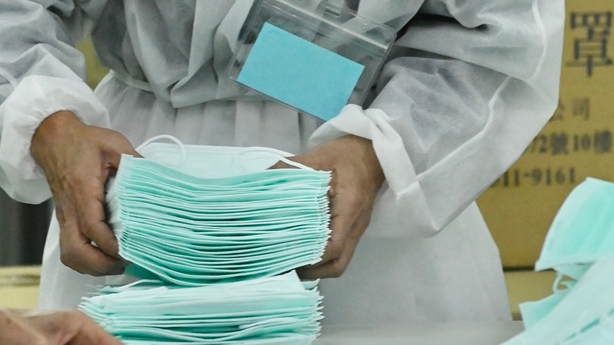 One European business seeking to buy alcohol gels and protection masks has already transferred €6.6m to a company in Singapore after being conned by a fraudulent email. The goods never arrived.
In the last few days, the Economic Crime Bureau in Ireland has successfully intervened in two cases and recovered €50,000 for one company and €30,000 for another.
Organised crime has also recognised that there are vast sums to be made in the sale of fake and unsafe personal protection equipment and pharmaceutical products.
Law enforcement agencies have already identified cases where counterfeiters are using shortages in legitimate supplies to increasingly provide fake alternatives and make them available online. A worldwide operation to target trafficking in counterfeit medicines has revealed a worrying increase in unauthorised antiviral medicines, in particular the antimalarial drug chloroquine.
Ninety countries took part in the the Interpol coordinated Operation Pangea in the first week of this month.The list of items they discovered and seized indicates the scale of the problem.
*2,500 links to products related to Covid-19 on websites, social media, adverts and online marketing were identified and taken down
*4.4m units worth €13m of illicit and dangerous pharmaceuticals, including painkillers and antibiotics were seized
*48,000 packages, including food supplements and Vitamin C, which is known for its immune-boosting properties, were seized
*37,000 counterfeit medical devices, such as self-testing HIV and glucose monitoring kits were also seized, with 34,000 of the products fake surgical masks
The Covid-19 crisis has also enabled criminals to adapt various community and on the ground schemes to exploit the current situation.
Europol indicated that this includes the well known so-called 'nephew' or 'grandchild' scams, which involve the impersonation of a relative or representative of a public authority. The criminal gets into a person's home by pretending to be a health sector representative providing information, advice, medicinal or hygiene products.
In some instances the fraudster also pretends to be there to conduct a coronavirus test. In one case in Europe, the criminals called a victim to inform him that a relative had been infected and was in hospital. The criminals told him a doctor would have to come and carry out an immediate test for the virus.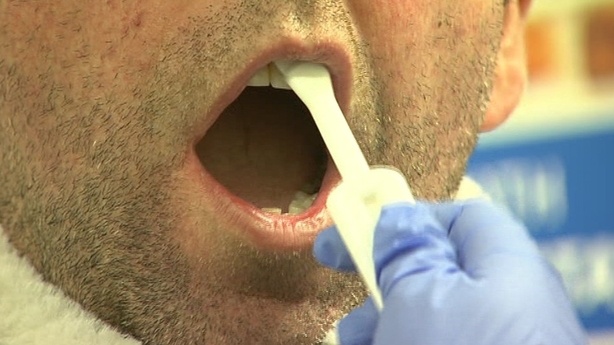 The fake doctors arrived at the victim's home in the middle of the night wearing masks and what looked like protective clothing. The criminals took an apparent swab from the victim's mouth, wiped his forearms with strips of paper and told him the test result would be available in five hours. The scam allowed the criminals to get in and rob the house. Vulnerable people, particularly the elderly, are the criminals' primary targets.
Europol said that many European countries are reporting this similar modus operandi and that as well as people's homes, commercial premises and medical facilities will also be increasingly targeted for organised burglaries. Facemasks, gloves, hand sanitisers and medicines are, it seems, the 'new gold'.
The Gardai insist they are alert to the fact that individual criminals and crime gangs here will not only try to continue to operate and seek to take advantage of the existence of the coronavirus pandemic, particularly while the Gardai are tackling other issues and offering community support.
Assistant Commissioner John O Driscoll said: "Each of the bureaus with special crime operations is targeting particular criminals and OCGs (organised crime gangs) and will continue to do so until the virus no longer represents a problem."
A new coronavirus-related crime has also emerged in the last few weeks, where people are deliberately coughing or spitting at others.
Public figures such as the Minister for Health and emergency service personnel are among those who have been targeted.
Three criminal investigations are underway after two Gardai were coughed and spat at, and a health board worker in a Dublin hospital was also subjected to a similar attack. She is out of work and in isolation, while her alleged attacker has tested positive for the virus.
In spite of the introduction of further quarantine measures throughout Europe, Europol said that this new Covid-19 crime threat remains dynamic and that new or adapted types of criminal activity will continue to emerge during the crisis and its aftermath. It is a sophisticated form of criminality carried out by and large by people who are outside this jurisdiction and beyond the reach of the justice system here.
In the present circumstances, the Gardai along with every other law enforcement agency is warning people not to seek medical or protective equipment from unknown or unauthorised sources, not to believe the words of unsolicited cold callers and to be highly sceptical of offers at favourable rates that are unavailable elsewhere.
 "If it seems too good to be true, it usually is," Detective Chief Superintendent Pat Lordan said.