While some large events have been postponed over fears of the spread of Covid19, many are going ahead as scheduled.
But events like confirmations, communions and weddings are being planned under the shadow of the new coronavirus and fears they may not be able to go ahead.
Sandra Fitzgerald visited The Bridal Boutique Fairview in Dublin with her daughter April this afternoon for the first fitting of her communion dress.
Sandra said: "There's every possibility that caterers could cancel or the bouncy castle or family members might be ill or anything. So there is every possibility that it could be cancelled but we're obviously just going to play it by ear for now."
Concerns over possible disruption to church events as #coronavirus spreads | Read more: https://t.co/AZclfJn4bl pic.twitter.com/8oFfzQhKTk

— RTÉ News (@rtenews) March 10, 2020
Tina D'Arcy, who works in the family business with her sister and mother, said they have had calls from brides-to-be anxious over their dress arriving in time and nervous that their wedding might not be able to go ahead.
Tina said: "They're nervous and have been on to their hotel to see if weddings are still going ahead and they're looking for a little bit of reassurance."
She said dresses come from all over the world including England, Germany, Spain and America and many brides have been afraid they wouldn't arrive in time.
"Luckily we were prepared with Brexit so we have all of our dresses in. We arranged with all of our designers to have them in on time so with the coronavirus we are okay," she said.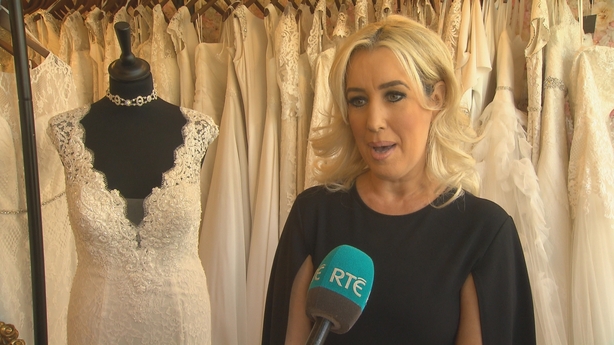 More sombre family events like funerals may be the first to experience real change as a result of the potentially deadly virus.
Although there have been no deaths so far in Ireland, the Irish Association of Funeral Directors (IAFD) has issued guidelines to its members recommending that funeral services for people who die due to Covid-19 to be postponed and the deceased immediately cremated or buried.
Fr Iggy O'Donovan, a member of the Augustinian Fethard Community, said "clearly there would be some resentment because it's something new for us but we're dealing with an unprecedented situation".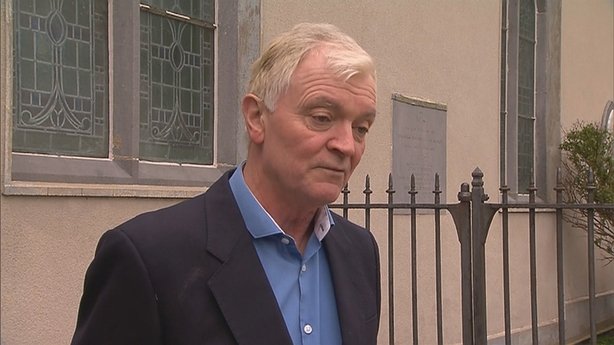 He continued: "It would be a very small price to pay if we had to postpone and have a month's memorial or something else if, in the end, it actually saves lives."
In an effort to prevent the spread of the virus, Dublin City University has postponed indefinitely spring graduation ceremonies that were due to take place later this month and The Late Late Show has postponed plans to broadcast from Limerick on Friday night and will remain in Donnybrook.
But many other events are going ahead as scheduled including those in the 3 Arena, the Bord Gáis Theatre, the Gaiety and the Olympia.
Their websites are outlining the precautions being taken including extra hand sanitisers, signage encouraging hand washing and security teams have been briefed on how to deal in the event of someone feeling ill.
---
---
Keith Massey, of Rom Massey & Son Funeral Directors, said it was not clear how long the virus remains in the body after the person has died.
Speaking on RTÉ's Today with Sean O'Rourke, he said the chance of cross-infection with undertaker staff was quite high.
"The thinking is to cut out the contact between the deceased and the living," he said. "If there's any cross-infection, it would be when the deceased is collected."
He said the IAFD recommendations would have been discussed with various agencies, such as the Coroner's Office and Department of Health, and that the instructions are "overly cautious".
"The problem is that there is often air trapped in the lungs when someone passes away," he said.
"When you move somebody, that air will come out. They're not too certain how long the virus will stay in the lungs, and that's what they're concerned with. They have been looking at this for the last two or three weeks," he said.
Mr Massey said that because we have been trying to prevent coronavirus among the living, we should continue to do so among the dead.
"Do we let our guard down when someone passes away?" he asked.
"We don't want to be blamed for spreading the virus because we've been lax in our procedures."