Italy's death toll from the new coronavirus has shot up by 133 to 366 while the number of infections has risen by a single-day record of 1,492 to hit 7,375.
Italy has recorded the most deaths of any country outside China and the second-most Covid-19 infections in the world. 
Millions of people have been placed under forced quarantine in northern Italy - where the majority of the deaths occurred - as the government approved drastic measures in an attempt to halt the spread of coronavirus.
We need your consent to load this rte-player contentWe use rte-player to manage extra content that can set cookies on your device and collect data about your activity. Please review their details and accept them to load the content.Manage Preferences
The unprecedented restrictions, which will impact some 16 million people and stay in force until 3 April, were signed into law overnight by Prime Minister Giuseppe Conte.
The new measures say people should not enter or leave Lombardy, Italy's richest region, as well as 14 provinces in four other regions, including the cities of Venice, Modena, Parma, Piacenza, Reggio Emilia and Rimini.
"There will be no movement in or out of these areas, or within them, unless for proven, work-related reasons, emergencies or health reasons," Mr Conte told a news conference in the middle of the night after hours of confusion over his plans.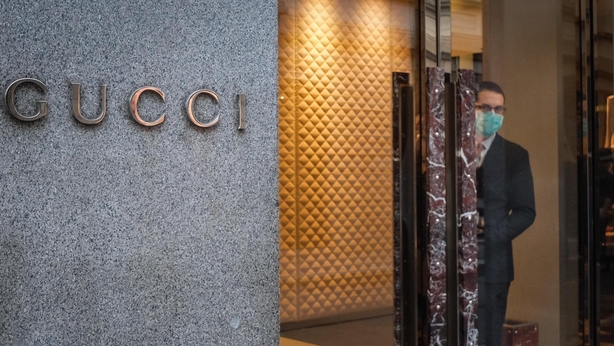 "We have to limit the spread of the virus and prevent our hospitals from being overwhelmed," he added.
However, it was not immediately clear how fiercely the order would be policed and at first light this morning, flights appeared to be operating normally out of Milan's two airports and Venice airport, while rail operators were still selling train tickets.
According to the decree, all museums, gyms, cultural centres, ski resorts and swimming pools will be shut in the targeted zones, while leave was cancelled for health workers as Italy's hospitals sag under the pressure of the virus.
Restaurants and bars will be allowed to open from 6am to 6pm and only if they can guarantee that customers are at least one metre apart.
---
Read more:
Ten dead as hotel used as virus quarantine collapses in China
US cruise ship carrying Covid-19 cases to dock on Monday
HSE 'cannot dispute' 1.9m in Republic may fall ill with virus
'I'm nervous of it, I really am' - Covid-19 concerns among elderly
---
The northern regions of Lombardy, Emilia-Romagna and Veneto represent 85% of all cases and 92% of recorded deaths.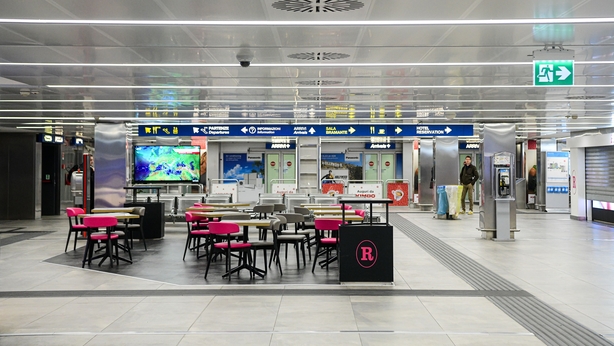 Mr Conte said the original quarantine zones that affected 11 towns that were at the epicentre of the outbreak, would now be lifted. However, he urged anyone who had a fever not leave their homes - even if they did not know if they had coronavirus.
Some local Italian politicians had pushed back against the measures, which were leaked to the press yesterday afternoon before being agreed with regional governors.
The head of Lombardy Attilio Fontano said the proposals "go in the right direction", but added they were a "mess".
The head of the neighbouring Veneto region, Luca Zaia, said: "We have seen these measures at the last minute. We did not help to draw them up, and now we are being asked to give our assent almost at once. It is literally impossible."
Meanwhile, inmates in four Italian prisons have revolted over new rules introduced to contain the coronavirus outbreak, leaving one prisoner dead and others injured, a prison rights group said Sunday.
Prisoners at jails in Naples Poggioreale in the south, Modena in the north, Frosinone in central Italy and at Alexandria in the northwest had all revolted over measures including a ban on family visits.
Rights group Antigone said an inmate had died at the Modena jail, though the circumstances were not yet clear.