The University of Limerick has advised staff that it is "likely" the college will have to restrict numbers attending on campus "in the near future" as a result of coronavirus.
In a communication issued today UL Vice President, Professor Kerstin Mey, said that if the decision is taken, it will be in consultation with the relevant authorities.
The university has said that it is ramping up preparations in the event of restrictions or closures on public health grounds.
UL is considering methods of delivering course content online.
Schools are also preparing for possible closures.
Leaving and Junior Certificate exam classes would be a priority for second-level schools in any such scenario.
Many schools are already using technology for remote learning and are comfortable with doing so.
Some, for instance, conduct what are known as 'flipped' classrooms,where teachers record lessons for students to watch at home. Subsequent class time is then used to further discuss the topic to aid deeper learning.
Schools says they will adapt these types of procedures in the event of any closure.
---
Read more:
Latest coronavirus stories
---
Staff at one Dublin school met today to trial its coronavirus contingency plans.
The principal said the school was "absolutely not" ready, but added that "I think we will manage. People will always try to do their best."
Leaving Cert language oral exams are due to begin on 24 March and run until 4 April.
If a significant number of second level schools are forced to close the delivery of this part of the exam process will become an immediate problem. Practical music assessments take place over the same period.
Asked about possible contingency plans the State Examinations Commission said that "many kinds of exceptional circumstances arise in schools each year in relation to the completion of coursework".
The SEC said it has "a longstanding policy of engaging with school authorities to make any alternative arrangements that may be required".
The country's largest university, University College Dublin, has asked lecturers to plan the delivery of modules in a shorter timespan, and to maximise the use of online methods to deliver lecture and tutorial material.
Staff have also been asked to plan for alternatives to midterm exams, such as replacing them with work that can be submitted over a period of time or online assessment.
Global battle against virus sees 290 million students out of school
Almost 300 million students worldwide face weeks at home, with Italy the latest country to shut schools over coronavirus.
More than 95,000 people have been infected and over 3,200 have died worldwide from Covid-19, which has now reached about 80 countries and territories.
The vast majority of the deaths and infections are in China, where the virus first emerged late last year, prompting the country to quarantine entire cities, temporarily shut factories and close schools indefinitely.
As the virus has spread, other countries have also implemented extraordinary measures, with UNESCO (the United Nations Educational, Scientific and Cultural Organization) saying that 13 countries have closed schools, affecting 290.5 million children, while nine others have implemented localised closures.
While temporary school closures during crises are not new, UNESCO chief Audrey Azoulay said: "The global scale and speed of the current educational disruption is unparalleled and, if prolonged, could threaten the right to education".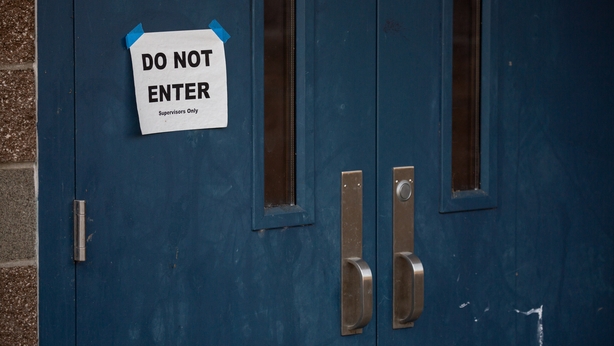 Italy yesterday ordered schools and universities to shut until 15 March, increasing its response as the national death toll rose to 107, the deadliest outbreak outside China.
South Korea - the country with the largest number of cases after China with nearly 6,000 - has postponed the start of the next term until 23 March.
In Japan, nearly all schools are closed after Prime Minister Shinzo Abe called for classes to be cancelled through March and spring break.
About 120 schools closed in France this week.
The International Monetary Fund said it was making $50 billion in aid available for low-income and emerging-market countries to fight the epidemic, which it sees as a "serious threat" that would slow global growth to below last year's 2.9%.
"At a time of uncertainty ... it is better to do more than to do not enough," IMF chief Kristalina Georgieva said, calling the epidemic "is a global problem calling for global response".
No kissing or handshaking in Italy
Governments are scrambling to contain the spread of the virus.
The outbreak in Italy has swelled despite tough measures, including quarantining 11 towns with 50,000 people.
New measures include a month-long nationwide ban on fan attendance at sports events, and advising people to avoid greetings such as kissing on the cheek or shaking hands.
Prime Minister Giuseppe Conte said Italy could tackle the outbreak as long as it remained contained.
"But in case of exponential growth, not just Italy but any other country in the world would not be able to manage the situation," he said.
In Iran, where 92 people have died from the disease, schools have been shut and major cultural and sporting events suspended.
Saudi Arabia has suspended the year-round Islamic Umrah pilgrimage, an unprecedented move that raises fresh uncertainty over the annual Hajj pilgrimage.
Even cinema is not immune. The producers of the latest James Bond film have pushed back the release of 'No Time To Die' from April to November over coronavirus fears.