An initiative aimed at encouraging people to report suspicious activity or unusual packages in the waters off the west coast has been relaunched.
The Galway Divisional Coastal Watch Maritime Initiative is targeting the detection and supply of illegal drugs along the 500km of Ireland's western coastline.
Gardaí and Revenue say it also highlights the importance of vigilance from coastal communities and those who operate at sea in a bid to prevent the coast from being used for the importation of illegal drugs.
People living in coastal communities are being asked to watch out for suspicious activities, such as packages bobbing about on the ocean, crew landing in remote areas, unusual objects like buoys or signalling devices, or ships at anchor close to land or islands.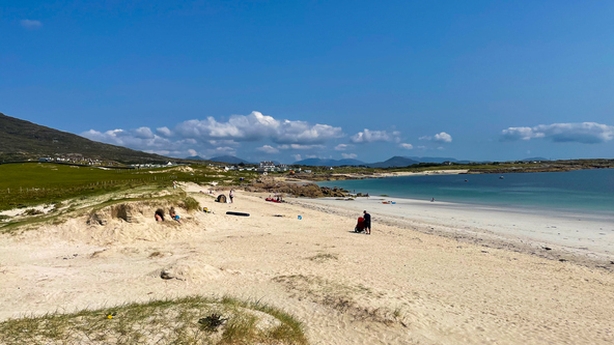 In her opening remarks, the Minister of State with responsibility for Drugs Strategy, Hildegarde Naughton said the Galway coastline covered more than 700 kilometres, which increases to around 1000km, when inhabited islands in the county are included.
She said this was an indication of the scale of the challenge posed in trying to counter illegal activity.
She said tackling drug dealing and associated criminality was a top priority for the Government but State agencies could not be everywhere, making the Coast Watch initiative so important.
She urged people to be aware of "telltale signs" that could assist intelligence agencies.
Minister Naughten said that by raising concerns, no matter how insignificant they might seem, individuals could take steps to avoid shipments of drugs being landed in Ireland.
The Chief Superintendent for the Galway Garda Division, Gerry Roche, said the success of the operation off the Cork coast this week highlighted the need for ongoing vigilance of activity at sea.
"The more intelligence we get, the more chance we have of making seizures."
He said coastal communities had a vital role to play in assisting the effort to restrict the sale and supply of illegal drugs, which he said wreaked havoc in towns and villages around the county.
Andrew Ryan of the Revenue Maritime Unit said a lot of resources were deployed towards "frontier controls", aimed at intercepting the movement of drugs in Irish waters.
He said legislative and infrastructural supports were central to this effort but that the assistance provided by people on the ground in coastal areas, was also a vital component.
He urged anyone with concerns over suspicious activity to call the dedicated Coast Watch phoneline on 1800 295 295.