A new 25km stretch of the N5 in Co Mayo was officially opened by Taoiseach Leo Varadkar this morning and has now opened to traffic.
Built at a total cost of a €250m, the road runs from Westport to Turlough and includes a bypass of Castlebar, which came into service in late April.
The road stretches from northwest of Westport, to a point east of Castlebar, and comprises over 20km of dual carriageway, with a further 5km of single carriageway.
It includes six roundabouts, two bridges over railway lines and a number of underpasses.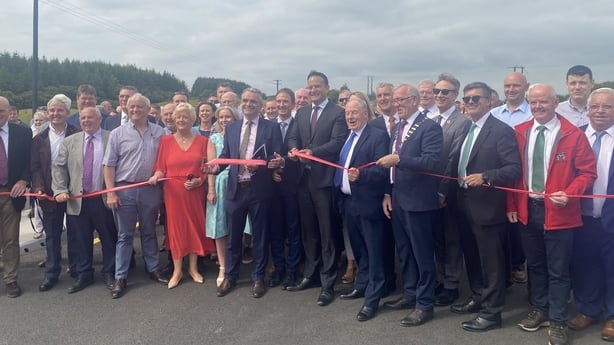 Construction began in January 2020 and was finalised in recent weeks.
But a number of communities and residents living close to the route have expressed unease about the manner in which the project was carried out.
They have also raised issues about follow up work on older roads, which they say have been left in a state of disrepair, after being used to access the construction site.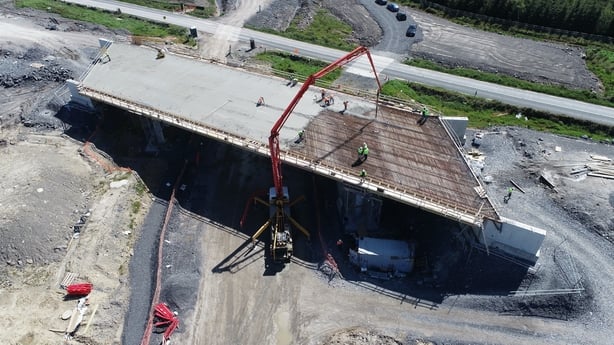 Locals around Islandeady have called for the reinstatement of an old stone wall, which was removed during the road building project.
They have expressed frustration at the way their concerns have been dealt with by Mayo County Council.
The local authority said it is continuing to engage with the community and that agreement has been reached on the restoration of a 30m stretch of wall at the entrance to the village.
Elsewhere, the layout and height of a flyover in the Cogaula Sheeaune area has led to concerns about the safety of the section in question, with locals arguing more barriers are needed on the approach to and from the structure.