The life of Father Mícheál Mac Gréil will be remembered next week, when the first of three seasonal pilgrimages takes place at Mám Éan in Conamara.
The Jesuit priest, who died in January, was instrumental in maintaining a century's old tradition on the Maumturks.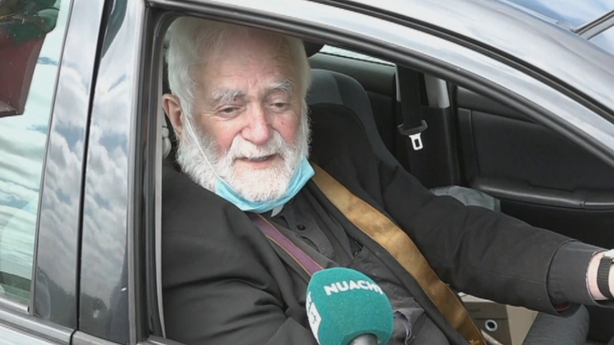 People gather to climb and pray on St. Patrick's Day, on Good Friday and on the first Sunday of each August. It's the continuation of a local habit, going back thousands of years.
In pre-Christian times, Mám Éan was a place of celebration during Lughnasa. But by the fifth century, the passage became linked to St Patrick. He was reputed to have climbed the peak and blessed Conamara from the summit.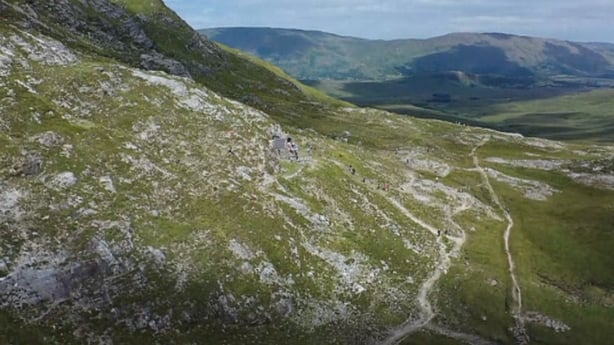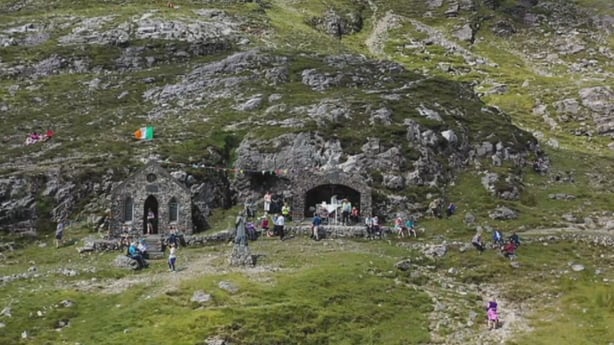 Fr Mícheál Mac Gréil had maternal links to the area and reinvigorated the pilgrimages in the early 1980s.
In an interview with RTÉ Nuacht in 2021, he recalled how he'd brought a group of students, who were attending a camp in Fionnaithe, Co Mayo, there one summer. They were joined on the climb by a number of locals, who attended a mass he celebrated at the summit.
Afterwards, when they left donations totalling around £30, Fr Mac Gréil came up with the idea of getting a mass rock for the site. In turn, that led to the erection of the Stations of the Cross, a statue of St Patrick and a small church at Mám Éan.
In the years that followed, the pilgrimages grew in popularity.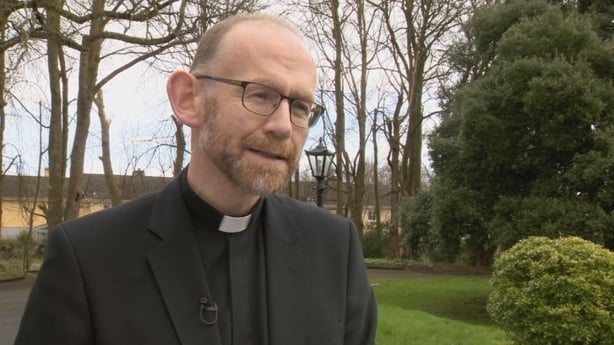 His friend, and Catholic Bishop of Killaloe, Fintan Monahan, recalls how Fr Mac Gréil was "very passionate about it and loved to promote" Mám Éan. "Right to last year, even though he couldn't climb, he came along in the car" where he met people and heard confessions.
The effort to safeguard old traditions in Conamara was one of multiple achievements and impacts the priest had during his 91 years.
Born in Co Laois and raised in Co Mayo, Father Mac Gréil led a varied life. One that saw him serve in the Defence Forces for nine years, before he joined the Jesuit order in 1959.
His studies brought him to Europe and to the US, at a time when the 1960s civil rights and anti-war movements were taking flight.
The prejudice and inequality he witnessed there further honed one of the constants in his life: a deep and unflinching sense of social justice.
In turn, that led to ground-breaking research into the lives of Irish Travellers, and the impact of societal prejudice on their community.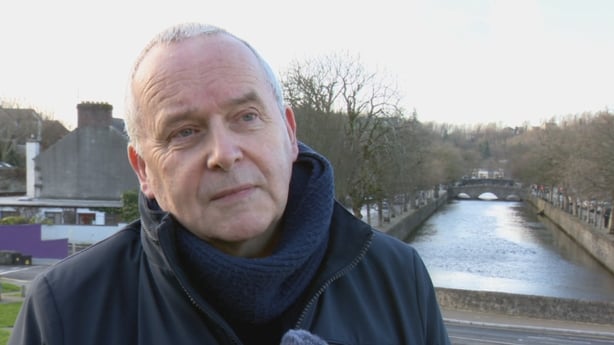 Westport native, Liamy McNally, says fairness typified the man he knew over several decades.
"He studied at Kent State University in Ohio and it was there he experienced first-hand the whole idea of racism and discrimination… and that really got him going. When he came back here, he went and lived with Travellers… that's what he did and that's the difference between his work and a lot of other people's work. His work is not 'desktop studies', he lived it. He lived justice, regardless of the cause.
"He didn't care whose toes he stepped on, Church or State, and sometimes both, justice was his middle name."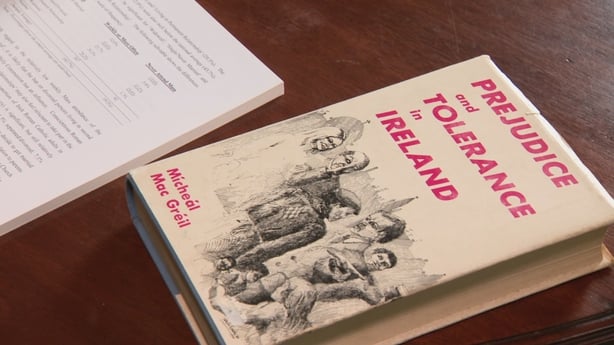 Fr MacGréil spent many years at Maynooth University where he lectured in sociology. He was an Irish language activist, Chairperson of the Pioneer Total Abstinence Movement, and a steadfast campaigner for balanced regional development.
In that regard, he was a longstanding patron of the West On Track group, which seeks the restoration of rail services along the western seaboard.
The campaign's spokesman, Colmán Ó Raghallaigh, feels his commitment to the rail line came from a sense Fr Mac Gréil had about a regional imbalance when it came to infrastructure, and the knock-on consequences this could have for people across the west:
"He understood that Ireland was very much a creature of different regions.. because the majority of the investment and development that was going on, was going on in other parts of the country."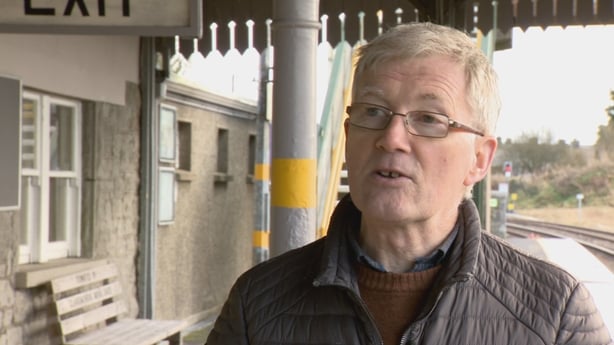 He identified the rail corridor from Waterford to Sligo as being something that, if developed, "would give a much-needed injection and connectivity … all the way along that route. He believed that by re-establishing that proper rail service, that the towns and cities of the west would develop further and would thrive."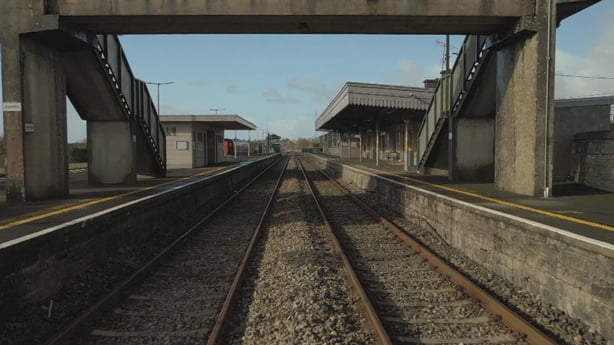 In common with others who knew with him over the years, Mr Ó Raghallaigh remembers a man who made a difference over his nine decades.
"He was a very tolerant man and he didn't believe in running down people who opposed him, he believed in convincing them. He was a genuine intellectual, but he had none of the airs and graces. He was not a prisoner of the academic life. He was a very ordinary man in so many respects, and yet he was an extraordinary man."
Those sentiments are shared by Bishop Fintan Monahan. "He was a man who loved to talk and who was always worth listening too… and because of his genuineness, that ability to have a heart-to-heart conversation, he was truly unique. Ní bheith a leithéid arís ann."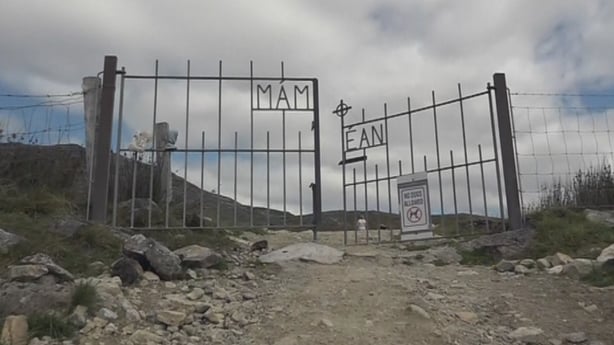 As the first pilgrimage on Mám Éan since his passing looms, it's perhaps fitting to listen back to words from the man who rekindled religious observances there. In an interview in the late 1990s Fr Mac Gréil was asked what the place meant to him.
In response, he recalled a conversation he'd had with his father, when he asked him: "What will I do when I get old?"
"He was 78 then, and I said, 'sure we'll discuss that when it happens'. And that's the way I feel, I would think that, if I get the health, I'll work on until I'm 78, and then I'll review the situation!
"But I hope to be able to come up here every year, because this is where I want to end my days."