Clinicians and cancer support charities have reiterated a call on the Government to fast-track plans for a dedicated cancer treatment centre in Co Galway.
Statistics from the National Cancer Registry show that the survival rates for some cancers are lower in the HSE West region than other areas.
The Director of the Saolta-University of Galway Cancer Network, Professor Michael Kerin, said patients along the western seaboard were at a disadvantage due to the absence of a dedicated treatment centre.
The National Development Plan recognises this regional imbalance and commits to delivering a Cancer Centre at Galway University Hospital with appropriate infrastructure by 2030.
It is envisaged that a 200-bed facility would be augmented with enhanced research and educational spaces to drive clinical trials.
All of these are seen as crucial to ensuring patients have the best chance of successful outcomes when they are dealing with a cancer diagnosis.
Medical staff and those caring for patients with the disease say the process needs to be treated with greater urgency.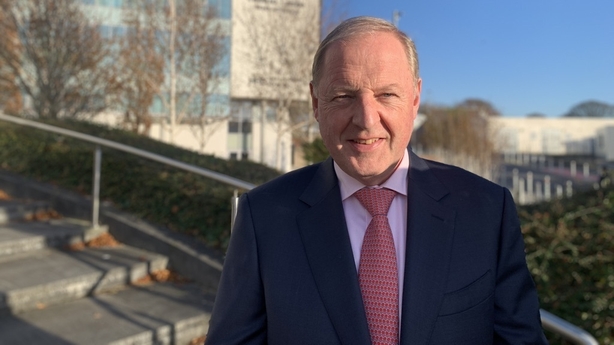 They are citing forecasts that the number of cancer diagnoses will double by 2045 and say plans need to be put in place to deal with this increase.
An ageing population, delays due to the Covid-19 pandemic and competing demands for treatments and beds in the region's hospitals are said to further complicate the provision of cancer care in the west and north west.
The Department of Health referred queries on the progress of the promised initiative to the Saolta Group, which manages public hospitals in the region.
It says a Strategic Assessment Report for the proposed centre has been completed and submitted "for national consideration".
The hospital group says wider infrastructural challenges for healthcare in the west and north west can only be addressed with the delivery of the Cancer Centre, along with other components. These include a new emergency department, new laboratories and the construction of a hospital for elective surgery on the Merlin Park site.
Saolta says there are "key interdependencies" between these requirements and all are needed to develop a Model 4 Hospital in Galway.