A 97-year-old Galway hooker is travelling over land and sea this weekend to join 7,000 sea scouts in the Netherlands.
Loveen is being accompanied on the journey of a lifetime by 40 Galway sea scouts, their leaders and families, to showcase Galway's nautical heritage at Nawaka, the Scout International Water Kamp.
The Loveen story began in 2019 with a restoration project carried out by the crew of Galway Hooker Sailing Club.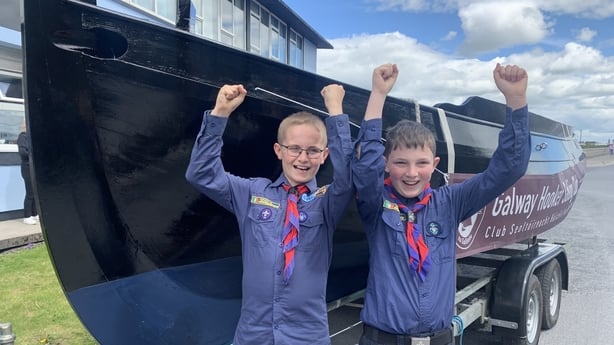 They teamed up with the Port of Galway Sea Scouts to bring the boat - a gleoiteog built in 1925 - back to its former glory and sail it in the Claddagh and on Galway Bay.
Loveen will join a flotilla of other national sailing vessels during the ten-day Nawaka festival with scouts from all over the world.
Ten support crew from the Galway Hooker Sailing Club will also attend to assist the scouts.
The trip is seen as an opportunity to promote Galway's marine culture and heritage in Europe.