An Post has been piloting specially treated vegetable oil on its bigger postal trucks in Co Galway as an alternative to diesel, in a bid to reduce carbon emissions.
The company has overseen the roll-out of hundreds of electric vehicles in Galway for its light commercial fleet, but there are currently no such options for their Heavy Goods Vehicles.
The HGVs are still producing over 10,000 tonnes of carbon.
As an interim solution, An Post is carrying out a trial using Hydro-treated Vegetable Oil (HVO) for fuel for these fleets.
There are currently five HGVs using this alternative fuel source around Galway City and county.
HVO is a renewable diesel fuel made from certified waste oils and fats. The vehicles are using around 2,500 litres of the treated oil each week.
The existing 45,000 litre tank and diesel pump at An Post's Galway Mails and Parcels Delivery Unit on Tuam Road has been retrofitted to be made suitable for use in the HVO trial.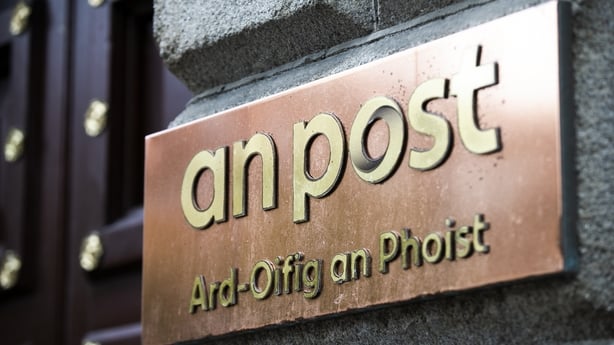 Since last September the trucks have travelled over 119,000km on HVO fuel, resulting in an almost 92% reduction in carbon emissions when compared to diesel fuel.
The scheme is currently being expanded to Waterford and Cork.
An Post recently launched its overall Sustainability Report for 2021 and says it is working towards "making sustainable living commonplace".
The company says it is on track to achieve a 50% reduction by 2025 and net zero carbon emissions by the end of the decade.
Nicola Woods, Chief Transformation Officer with An Post, said sustainability must inform every aspect of their business.
"This means thinking beyond our immediate commercial considerations, balancing these with the development of our long-term strategy and delivering on our purpose to act for the common good, so that sustainability is at the heart of everything we do," she said.