A new technological university in the northwest has linked up with a university and business groups in New Jersey in order to boost opportunities for students.
Atlantic Technological University (ATU) signed agreements with New Jersey City University (NJCU), New Brunswick Development Corporation (DEVCO) and Choose New Jersey, a privately funded economic development organisation that aims to attract capital investment to the state.
The new university brings together the former IT Sligo, Letterkenny IT and Galway Mayo IT.
It will will serve 21,000 students on eight campuses from Galway to Donegal and offers 600 programmes from apprentice to PhD level.
The partnership aims to create projects that foster entrepreneurship, business development, career development, and international education, according to ATU.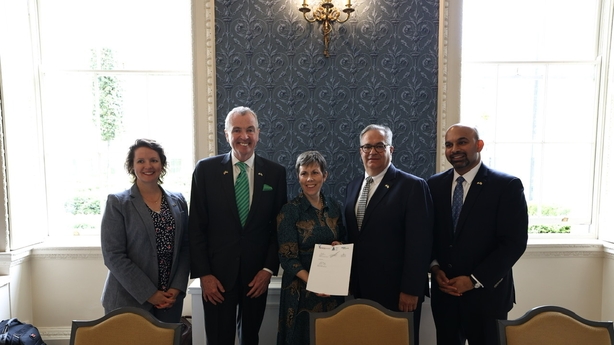 "I can't wait to see the results of this partnership," said ATU President Dr Orla Flynn.
"The arrangement signed today with NJCU will open doors of collaboration and opportunity for both partners and we look forward to a long and mutually beneficial relationship with NJCU.
"We look forward to working with Choose New Jersey and DEVCO to accelerate the growth of ATU-supported tech companies who are looking to expand their operations across the Atlantic."
Governor of New Jersey Phil Murphy said: "The partnerships solidified today are an example of the fruits of those efforts.
"The memorandums signed today will further propel New Jersey's path toward economic progress as we welcome new partnerships, opportunities, and perspectives to our state.
"Today's announcement will facilitate international collaborations that will spur economic growth and build a vibrant technology ecosystem rooted in New Jersey's legacy of innovation."
Wesley Matthews, President and CEO of Choose New Jersey, said that the organisation is proud to "facilitate these partnerships and assist more Irish companies as they consider growth opportunities in New Jersey".