It has been ten years in the making but today Atlantic Technological University became a reality.
The new university brings together the former IT Sligo, Letterkenny IT and Galway Mayo IT and will serve 21,000 students on eight campuses from Galway to Donegal.
ATU will offer 600 programmes from apprentice to PhD level.
Officially declaring Ireland's latest university open today, Minister for Further and Higher Education Simon Harris TD said it was a landmark day and the new ATU would be a powerhouse in the region.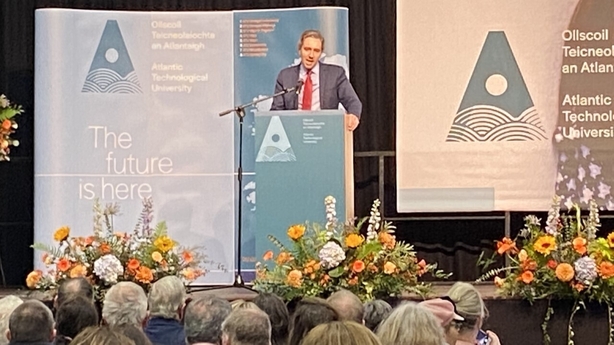 Minister Harris made his comments at an event anchored in the Knocknarea Arena on the Sligo campus of ATU, but which linked in contributions virtually from the other main campuses to celebrate the new university.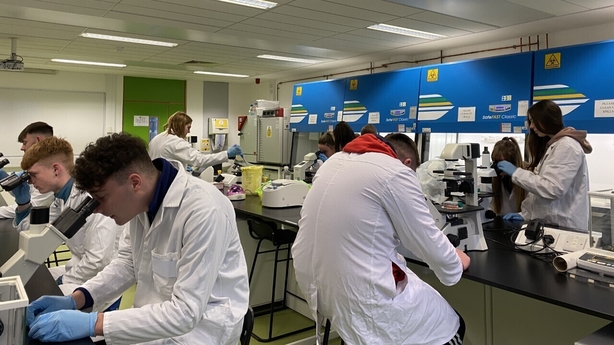 The President of ATU Dr Orla Flynn said ATU is based in a region about the size of Wales which typically would lose about 50% of its higher education population who would leave to study elsewhere.
Now they have a choice to stay and study in a university locally and she said a big part of ATU's ambition will be to attract and retain talent.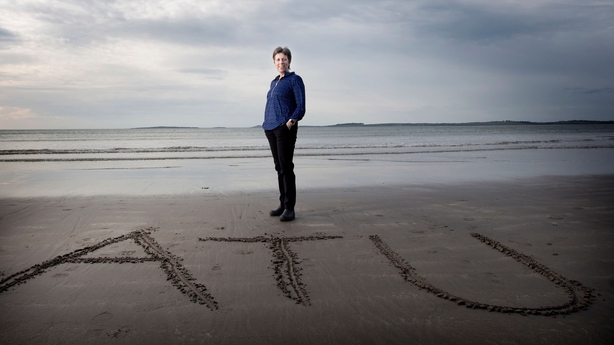 Dr Flynn said there will be new research opportunities and ATU will be working with a whole range of industry sectors from start-ups to multi-nationals.
It will be an anchor institution, she said, which will work with organisations like Enterprise Ireland and the IDA to assist in attracting talent and inward investment to the region.
Emigration has been the curse of this area according to the Chairperson of the board of ATU, Maura McNally SC, but, she said, one of the aims of the new university is to counter-balance that.
"ATU will give people an education here and as they are educated that will assist the community and the region in growing and allow for the sustainability that we all aim for," she said.
Dr Flynn said that many students living in the west and north west might have felt that their choices were limited but now they have university level education right across the region.
Students on the Sligo campus this morning were delighted that the IT they entered has now achieved a higher status and with that the value of their courses will rise.
For Magda Kolek from Sligo town, a first year student studying for a Bachelor of Science in Occupational Safety and Health, she believes the change will be of huge benefit in terms of achieving a higher level degree and also the convenience of being able to walk to college.
David Burke from Tubbercurry and Cian Kilcoyne from Ballymote were also delighted at the new status and believe that it will help them to get better jobs after they graduate from ATU.