Works to install an overflow pipe from a lake in Co Roscommon to prevent flooding of nearby homes have been halted for the second time this year.
The High Court today granted the group Friends of the Irish Environment (FIE) leave to seek a fresh judicial review of Roscommon County Council's Interim Emergency Flood Relief Works pipe scheme at Lough Funshinagh.
It also imposed an interim stay on further construction works until 14 January.
The court will consider submissions from the council to lift the stay at that time.
The council had been installing the overflow pipe on land connecting to Lough Funshinagh, but since the works began, it has not yet removed any water from the lake.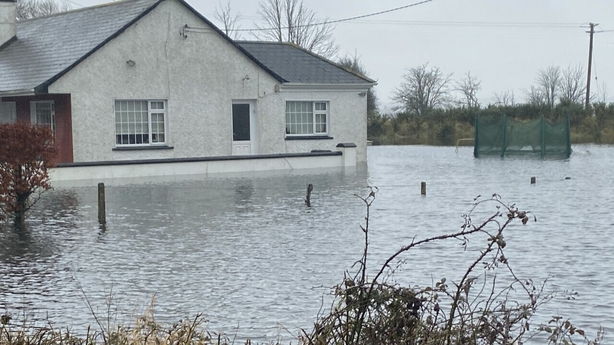 Today's decision puts an interim stop to the laying of the overflow pipe, but also grants FIE leave to challenge the council's plan to introduce the overflow system for excess water levels in the lake.
On 25 August, after an application by Friends of the Irish Environment, Mr Justice Garrett Simons stopped the works and directed remediation of the pipeline at Lough Funshinagh.
On 4 November, the High Court dismissed a legal bid by FIE to bring the chief executive of Roscommon County Council, Eugene Cummins, before the court for alleged contempt over the council's decision to restart the works on the pipe under a different statutory basis.
Mr Justice Simons found no breach of his order of 25 August.
He found that Roscommon County Council was carrying out the recommenced works on a different statutory basis and at a smaller scale, and that if Friends of the Irish Environment wanted to contest them, it would have to seek a fresh judicial review.
---
Read more
Six families wait in fear around a Co Roscommon lake
---
Today's application was for leave to seek that fresh judicial review.
FIE focuses on environmental litigation as part of its campaigning role as what it calls an environmental watchdog.
In a statement today, it said it "has considerable sympathy with those affected by the water levels at Lough Funshinagh but the decision by the council represents an egregious attempt to bypass environmental and planning law".
If the council was successful, FIE said, it "would encourage similar law breaking by other State authorities in future with potentially perilous results for nature and biodiversity conservation."
In September, Mr Cummins told RTÉ's Prime Time that he "had to do something" when water in the lake rose to record levels last May, flooding some homes and threatening others and leaving temporarily elevated roads unsafe.
"That something was to take the level of the lake down, by putting in a simple pipe," Mr Cummins said.
"It's nothing more than a simple pipe that would decant a small volume of water and keep these people safe in their homes."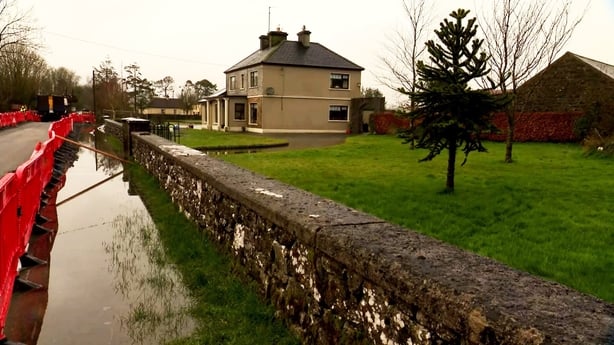 In a statement today, the council said: "Roscommon County Council cannot express how disappointed we are for the people of Lough Funshinagh who again have had their hopes dashed and their lives paused by this setback."
It said it "has done everything in our power to allow people to continue to live in their homes and we are satisfied that works were being progressed in a legal manner".
FIE's statement said it had "thought long and hard about the decision to bring this case, knowing that further uncertainty would increase the burden on the residents and their supporters who have genuinely sought this scheme as the solution to their predicament".
It said that it had constantly stated that "the present project may in fact have been an appropriate engineering response to the flooding issues at Lough Funshinagh", but no environmental or cost-benefit assessments had been conducted and, it said, for these and other reasons, it had "no choice but to bring this action".