INMO members are protesting at Mayo University Hospital, over what they say are excessive workloads and staff shortages.
The union is calling for urgent action to address the issue.
Hospital management said it is working to recruit more nurses, through local, national and international campaigns.
Recent figures from the Health Service Executive show there were 107 vacant nursing and midwifery posts at MUH in Castlebar.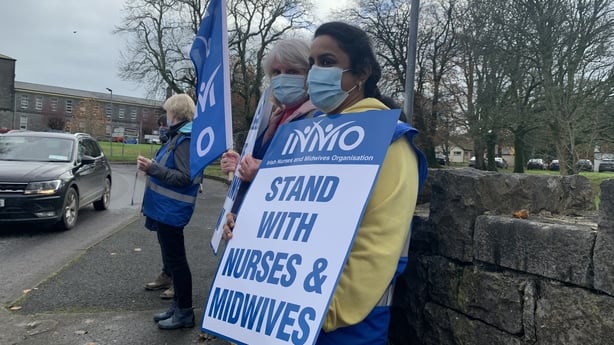 Nurses there say the lack of adequate staff means they cannot take proper breaks or use annual leave.
They maintain the safety of both workers and patients is being compromised by the "relentless pace" they are operating at.
The INMO wants robust proposals from hospital management to tackle the issue of staff shortages.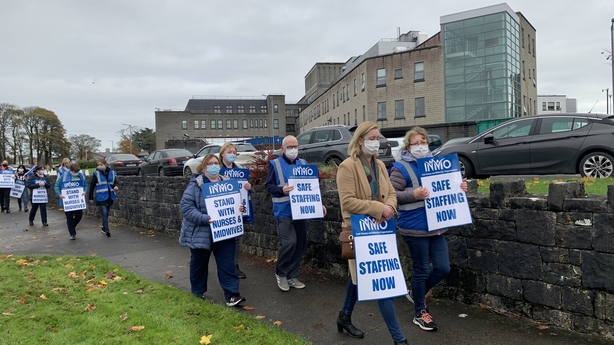 The Saolta group - which manages the hospital - has said it recognises the frustrations, but is having difficulty filling vacancies, despite extensive recruitment efforts.
Today, it said, an international campaign would see 55 nurses being hired to work in Castlebar in early 2022, with some local additions to staffing numbers by the end of the year.