New insights into the history of Ballinasloe have emerged as a result of a street enhancement programme in the town.
As part of the works carried out in recent months, a number of archaeological surveys were undertaken.
They uncovered a number of human skeletons, just 12 centimetres below the existing footpaths. A set of bone rosary beads was located around the feet of one of the skeletons.
Radiocarbon dating suggests some of the bone samples date from between 1477 to 1638.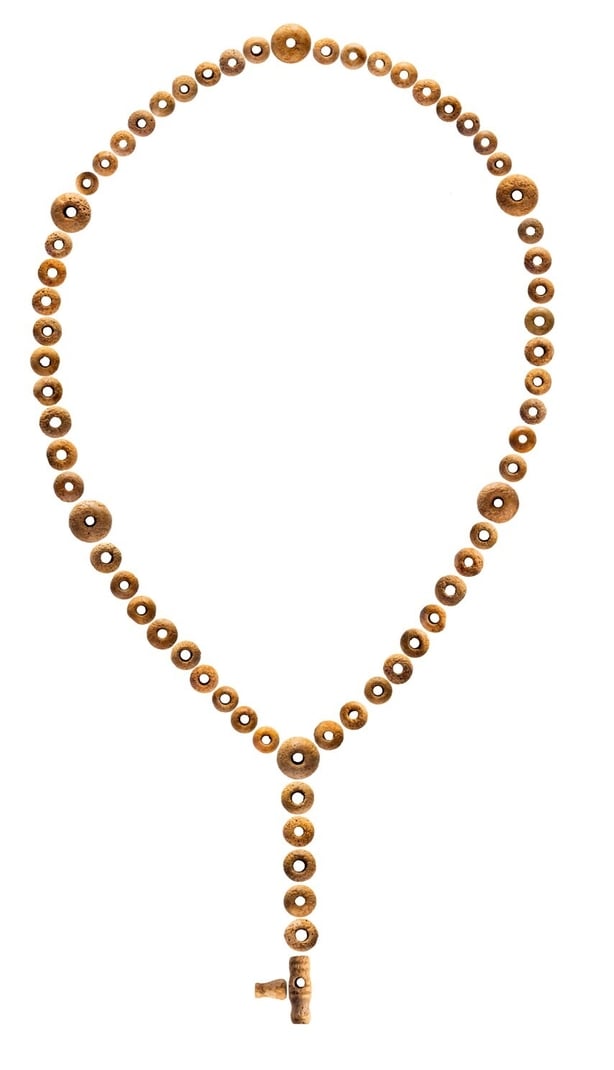 The works have been completed and the area is now repaved, but material filmed by archaeologists has been released for the first time.
Galway County Council's Heritage Officer, Marie Mannion, has described the finds as "incredible". She said they shed a "whole new light on the history of Ballinasloe".
Ms Mannion said the discoveries also showed how a considered approach to general improvement works had the potential to yield so much new information. Describing it as "archaeology at its best", she said the detailed excavations would help in the understanding of what life was like in the town, in previous centuries.
Other treasures found over the course of the works programme include a coin depicting Britain's King James II, from 1690. It was found on the town's main street, during excavation there.
Archaeologists also uncovered what appears to be a "trade token", struck in Birr, Co. Offaly in the Seventeenth Century. An identical token held by the British Museum has been dated to between 1649 and 1672.
The skeletons found at the site have been removed and preserved by the National Museum.
Council staff are now working to include data gathered as the result of the excavations in a new booklet, which will detail the history of the town.