A number of rural schools are seeking new enrolments for the next academic year, amid concerns about dwindling student numbers.
In Co Mayo, one principal has launched an online appeal to attract new pupils in an effort to safeguard her school's future.
Tracy Hanley said that with four of the 26 children at Cuilmore National School in sixth class, there are real concerns about the impact of having no junior infants class from September.
The school, which is located between Castlebar and Newport has been providing education to locals since 1850.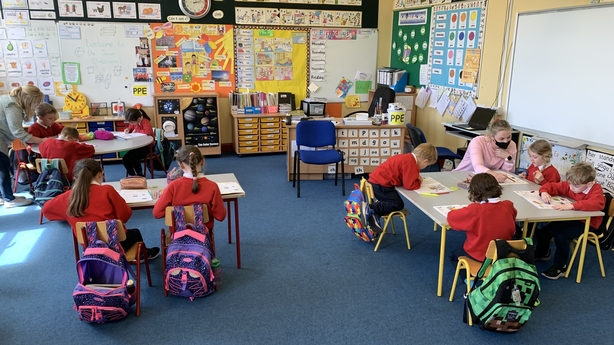 At present it has three teachers, one for Junior Infants to Second class; one for the third and fourth classes and another for the fifth and sixth classes.
But with a number of other schools within a five mile radius of Cuilmore, it is proving difficult to attract pupils.
Ms Hanley said a range of options are on the table in a bid to ensure the school will remain open into the future.
A 360 degree tour of the premises will be posted online in the coming days and a new website has gone live, to showcase what the small school has to offer.
Parents, past pupils and local businesses said they are worried that the identity of the area would be severely impacted, were the school to close.
They cite the role it has played over the years, both as a place of education and as a social hub, providing a space for locals to gather before the days of community halls and online calls.
John Joe Geraghty has spent all his life in the area.
Now in his late 70s, he said five generations of his family have been educated in the local school.
His granddaughter is one of the four sixth class pupils that finishes up tomorrow.
"It would be a real pity if the school was to be lost. There was an effort to close it in the early 1970's and we managed to keep it and build it up to what you see today," he said.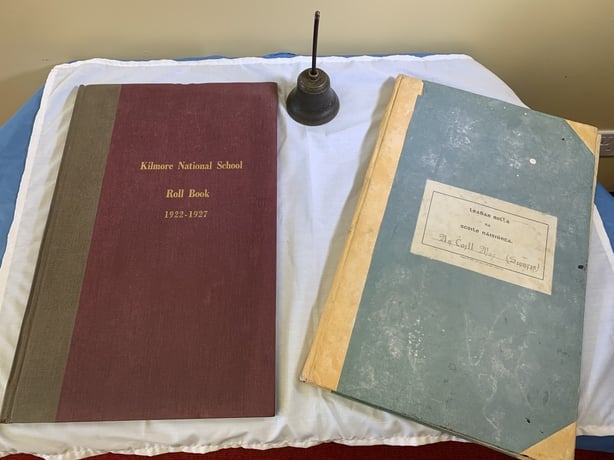 He feels it is vital in keeping a sense of community around his homeplace.
That sentiment is shared by Claire McNally, from nearby Derryloughan.
She and her husband weighed up their options before deciding to send their two children to Cuilmore.
She said the advantages of small class sizes, one-to-one attention and "a real family environment" all contributed to their decision.
She said there is a misconception that children miss out in a small rural school and contends that they thrive in an environment where they are minded by, and exposed to, children of different ages.
Back inside the building, as she reviews roll books dating back to the time of the foundation of the State, Tracy Hanley said she is focused on keeping the school alive for the "people who are here and for future generations".
"The story is the same in every rural parish in the county, we're trying to complete with other bigger schools. At the minute, there are no new houses in the area, no new families and we're kind of at a standstill," she said.
"I need children on the roll here by 30 September, so really I'm looking to people to look at this school and see is this the place for their children".
The Department of Education said there were 321 schools with 30 pupils or less, across the country, on 30 September last.
It said the Programme for Government recognises "the importance of small schools to communities across Ireland" and that it "is working […] to support this commitment."