Two men have been charged in connection with the alleged hijacking of a taxi in Co Galway last night.
Thomas Walsh, 25, of no fixed abode, and Michael Reilly, 30, with an address at Lu Na Greine, Claremorris, Co Mayo, were brought before a special sitting of Galway District Court this evening.
Garda Eoin O'Connor told the court that neither made any reply when charged.
Both are accused of unlawfully seizing and taking control of a vehicle, under Section 10 of the 1976 Criminal Law (Jurisdiction) Act.
Further charges were brought under the 1961 Road Traffic Act.
Mr Reilly is charged with taking possession of the taxi, without the owner's consent, while Mr Walsh is accused of allowing himself to be carried in the vehicle, without the consent of the owner.
The court was told that the men are alleged to have hired a taxi to bring them to Westport last night, before assaulting the driver, ejecting him from the car on the side of the M18 motorway, and seizing the 2017-registered vehicle.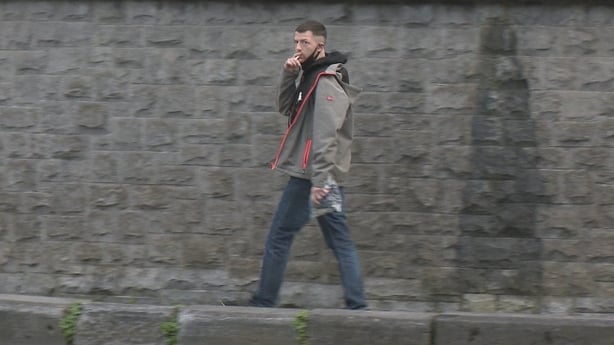 The vehicle subsequently failed to stop when pursued by gardaí and when it did stop on the Headford Road in Galway, both men attempted to evade capture, before they were apprehended.
Applications for legal aid for both defendants were approved.
They were represented at the special sitting by solicitor Sean Acton.
An application on behalf of Mr Walsh for bail was refused by Judge Gerard Furlong.
He remanded Mr Walsh in custody to appear, via video link, before Galway District Court next week.
Bail was granted for Mr Reilly, subject to several conditions.
He must stay out of Galway city and county; reside at his home address; observe a curfew from 9pm to 8am each day; sign-on daily at Claremorris Garda Station and ensure that his mobile phone is charged at all times and that he answers any calls to the number provided to gardaí.