Johnny Glynn, the father of one of the young women rescued yesterday off the coast of Galway, has expressed his gratitude to all of those involved in the search and rescue operation for his daughter Ellen and niece Sara.
Speaking on RTÉ's Morning Ireland, he described the phone call to say they were found safe as a "mighty relief", adding that "so much turmoil" had happened since Wednesday night.
He said his daughter Ellen remains in hospital recovering, while her cousin Sara has returned home from hospital.
Recalling events from Wednesday night when he heard the girls had got lost at sea, Mr Glynn said it was a feeling of being "helpless" as a search and rescue got under way.
He recalled at one stage he was standing on the beach in Na Forbacha (Furbo) late on Wednesday night thinking there was nothing he could do.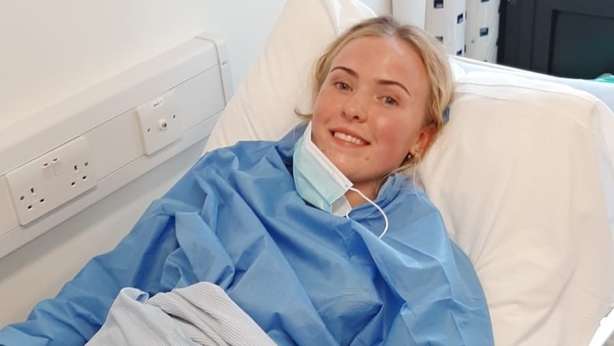 "We saw the helicopter and it was sweeping the bay and hovering over areas," he said.
"They hovered over one area for a long time and we were sure they were picking somebody up. But then the helicopter pulled away and we didn't get any call."
He said when it went dark and there was no light, "then we were thinking they are on the water for the night and wondering how are they going to survive".
The only opportunity to find them alive, Mr Glynn said, was from first light yesterday until dark, and then "it would have been a worst case scenario".
---
Read more
---
Ellen's three young sisters went to bed on Wednesday night not knowing what happened and he and his wife had to sit them down and explain the situation.
He described how hard that was and said they were all crying.
Mr Glynn and his wife decided to go to Co Clare in the early hours of yesterday morning to search the coastline there, starting at Ballyvaughan.
At the same time, they were trying to get as many people out as possible across Clare and Galway "to get moving" and help with the search.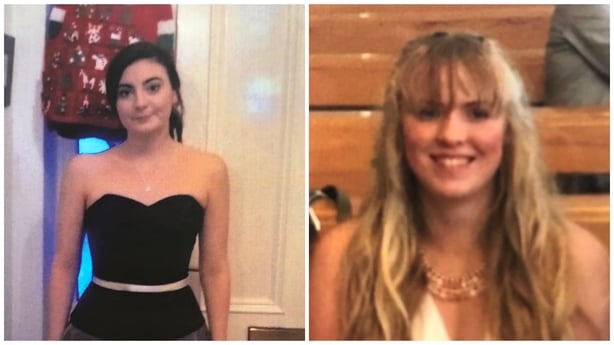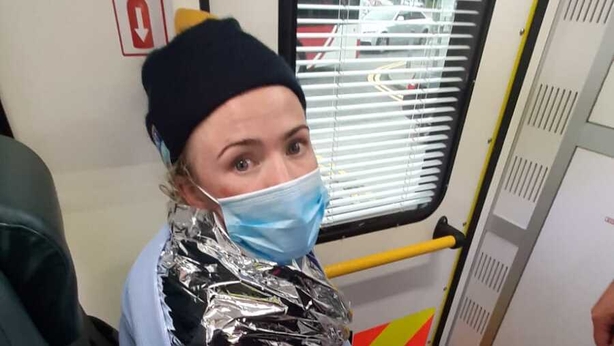 Mr Glynn said good friends and contacts were helping out, along with the search and rescue team and gardaí.
He said Ellen described how they were stranded at sea, and what they did to stay afloat.
He said: "They tied the paddleboards together and they did that successfully. Imagine being on your own the difference that would make and all night and going through that.
"She also explained that they were looking for a buoy in the water and they were moving in the water. And then she does not know where these buoys appeared from nowhere.
"So they grabbed on to them and they could see the Cliffs of Moher and Aran Islands so their aim was to get across to the islands. But it was really tough as the waves were really high."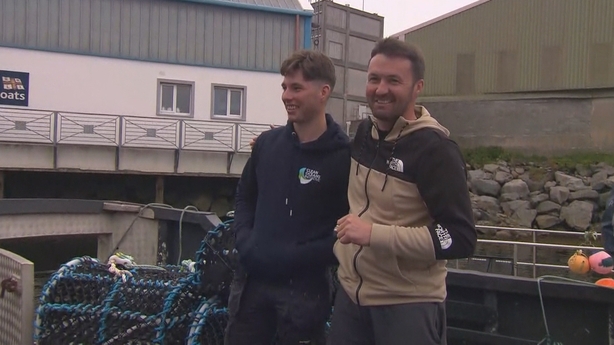 Ellen told her dad that they could see the helicopters in the distance and then could not understand why boats were not coming to get them.
A while later, Sara told Ellen "this boat is coming for us" and it was Patrick Oliver and his son Morgan, who pulled the two women aboard.
Mr Glynn said he was not sure how far the two cousins were from the islands at that stage.
The reason they chose to paddleboard off Furbo, he said, is because Silver Strand was closed due to Covid-19.
The next stop for them was Furbo beach, which they had not been paddleboarding from before. Ellen and Sara are very close, he added.
John Leech, the CEO of Water Safety Ireland, said the actions of the fisherman who found Ellen and Sara are "commendable".
Speaking on the same programme, he said Patrick Oliver knew the general area that the two young women should be in.
He "trusted his instincts" and went in search of them.
Mr Leech also praised the actions of the two women to ensure their survival.
"They made the miracle in that they did two very important things," he said. "They stayed together and they were wearing life jackets, which is crucial in these situations."
Ellen is the daughter of Galway United legend Johnny Glynn, who scored the goal that clinched the FAI Cup for the club in 1991 against Shamrock Rovers. Glynn is also the clubs current head of youth development.

— Galway United (@GalwayUnitedFC) August 14, 2020
Additional reporting Karen Creed