A beached sperm whale is still on rocks in Conamara (Connemara) after it washed ashore at the weekend.
Galway County Council officials are hoping that the whale will be taken out to sea by high tides in the coming days.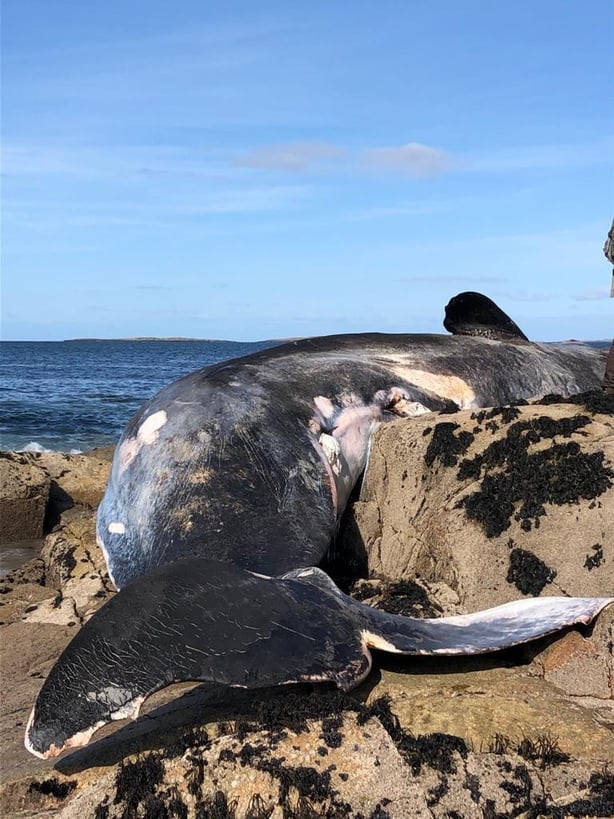 Other measures to dispose of the carcass - such as towing it to sea or lifting it by machinery - are considered too dangerous, given the location of the whale, close to Mace Head.
The whale is estimated to be around 40 feet long and is thought to have died in recent days.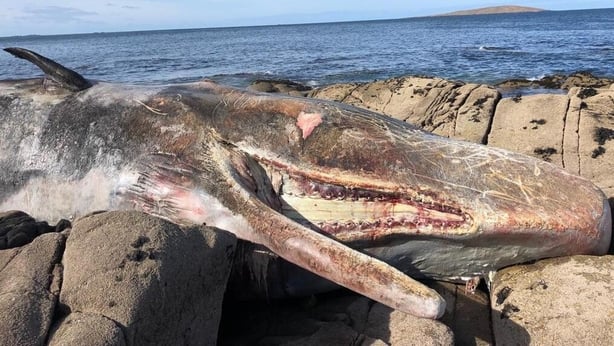 It is one of three such mammals to have washed up on the west coast in the last week or so. The Irish Whale and Dolphin Group says it is very unusual to see these occurrences in such close proximity to each other.
Another sperm whale is beached on Streedagh Strand, in Co Sligo, while last week one washed up at Magheroarty in Co Donegal.
THE IWDG says sperm whales are relatively abundant in the deep waters off the west coast, with the most recent estimates putting the number at in or around 400, or 3.2 whales per every thousand square kilometres.