The organisers of a new initiative to promote cycling have called for a coordinated approach by local and national Government to encourage journeys to school by bicycle.

The Galway Cycling Bus has been running in the Knocknacarra area of the city for the last three months.

Each morning, a convoy of cyclists travel a three-kilometre stretch along the Western Distributor Road, in an effort to promote activity and cut traffic congestion.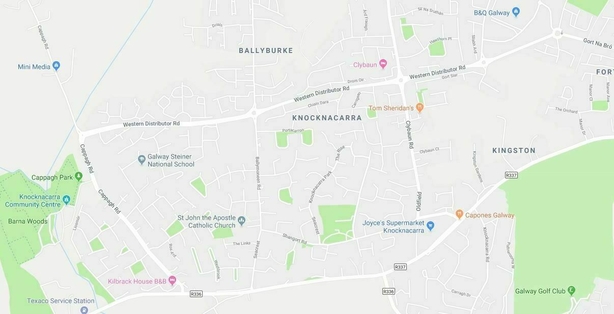 School children join the group at a number of points along the route, with adults volunteering their time to oversee the journey.

Today, more than 60 children took part, after a call for locals to get involved and try out the service.

Rush hour traffic into Galway city centre results in daily tailbacks along the road for motorists. In contrast, those cycling are able to reach their destinations faster and can complete the journey from start to finish in around ten minutes.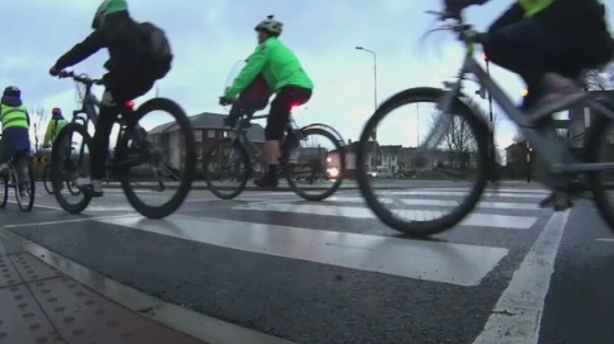 Alan Curran, who devised the project, says the success of the initiative demonstrates the huge interest in such a service.
Already there are plans to expand the Knocknacarra cycle bus to cover other routes.
A number of schools in other parts of the city are also hoping to follow the example and the Galway Cycling Bus service has been contacted by people in several parts of the country, who are also keen to mirror their approach.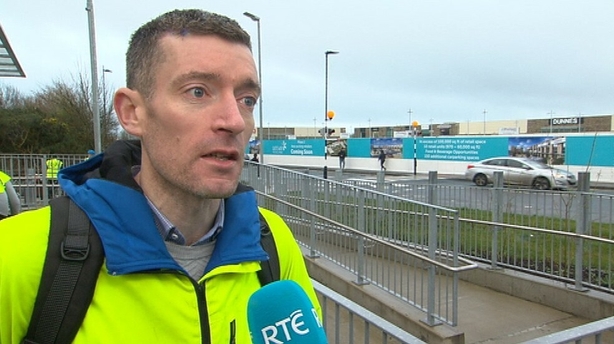 Mr Curran said that the central aim was to normalise cycling for children. He said that dedicated cycle lanes were needed on all main approach routes to schools, in order to encourage a greater take up of bike travel.

The support of adult volunteers and local teachers has been key to the success experienced so far.

Staff at Gaelscoil Mhic Amhlaigh, one of the country's biggest all Irish schools, say children taking part in the daily cycles arrive invigorated and get great enjoyment from the service.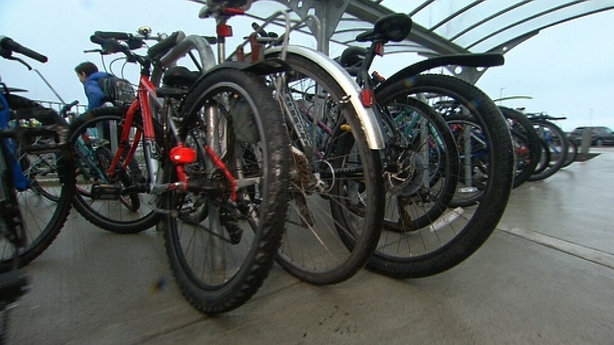 The people overseeing the project have devised a guide for interested parties that outlines their methods and suggests ways in which other areas can follow their lead.

They say they are willing to help with the expansion of the scheme elsewhere in whatever way they can.
The group can be contacted via the @Cycle_Bus twitter account.
Galway cycle to school initiative gathering pace | https://t.co/52Zafw5UlD pic.twitter.com/xwtZ9yVSSq

— RTÉ News (@rtenews) January 25, 2019