Galway United FC members have voted in favour of a motion to accept an offer from investors from the Middle East to take a majority shareholding in the club.
The takeover was approved by 86% of Supporters Co-Operative, who met behind closed doors this evening to discuss the offer. 
The discussions came just hours after United parted company with manager Shane Keegan. Finding his replacement is one of the more immediate tasks facing the club. 
The proposed investment has been reviewed by the Football Association of Ireland. 
It involves significant financial guarantees, including investment aimed at securing promotion to the League of Ireland Premier Division, funding to enhance underage structures and the appointment of personnel to support the "long term development of the club".
At present, Galway United is owned in its entirety by the Galway United Friends Co-Operative. 
All paid-up members were invited to attend the Special General Meeting, at which the proposal was discussed. 
Just over 100 members were eligible to attend the meeting. 
On his way into the gathering, the club's Vice President Bernie O'Connell said the offer needed to be given serious consideration by those present.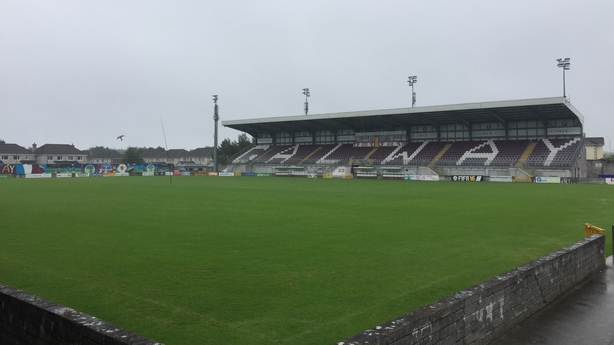 He said that the offer had come about as a result of local contacts with Saudi investors.
These discussions had covered a range of topics when the notion of involvement with Galway United arose. 
This had then been examined in greater detail to the point where a blueprint for the potential investment was developed. 
Mr O'Connell said if accepted, the offer would have a huge impact on the League of Ireland in general and on Galway United in particular.
The two Saudi businessmen involved, Abdulrahman Al Nemer and Mohammed Al Ruwaite set out a blueprint that convinced the supporters that their investment was the way forward.
As well as an initial investment of €500,000, they pledged to develop the underage ranks, boost the backroom staff and work to secure the club's return to top flight football.
Galway United supporters have voted to accept an offer from Saudi investors to take a majority shareholding in the club. €500,000 will be invested within days. @patmcgrath reports. pic.twitter.com/Lhq6xuyBvb

— Soccer Republic (@SoccRepublic) June 18, 2018
Mr O'Connell said the FAI had been kept abreast of the matter from the beginning.
The FAI was aware of the import of the proposal and the background of the personnel involved. 
Both of the Saudi backers have been involved in sports related investments in the past.
Mr O'Connell said it was somewhat ironic that a co-op set up by supporters who wanted a fan-owned club had been faced with this decision.
However, he said fans would be represented on the board of the new entity, if that is to happen.