A Galway hurler has been given 240 hours' community service, in lieu of seven concurrent two-year sentences, after he pleaded guilty to the theft of an estimated €70,000 from his employers to fund a gambling addiction.
David Glennon was working for J&C Kenny Wine Distributors when the thefts occurred.
His actions were uncovered when another employee took over his customer accounts while he was on holidays.
Glennon, with an address at Gurtymadden, Loughrea, had been working as a wine salesman for the firm and had transferred money received from customers into his own bank account.
The offences occurred on dates between 1 November 2014 and 8 July 2015.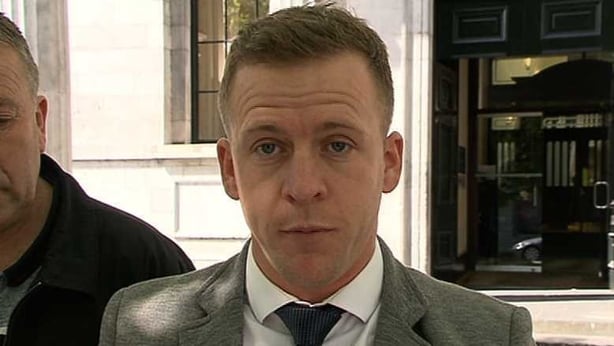 He admitted his guilt when the crimes were uncovered and told gardaí he had spent the money in the bookmakers, on online gambling and on virtual racing.
He pleaded guilty this time last year to seven sample charges involving the theft of cash, totaling €40,460.
The facts in a further 16 similar charges were admitted, bringing the total amount involved to an estimated €70,000.
The company said the theft had a severe impact on its business, which it would take several years to recover from.
Galway Circuit Criminal Court heard the family run firm was almost forced to close as a result of the financial losses it sustained.
Prosecuting barrister Geri Silke told the court today that a mystery donor had repaid €65,000 on Glennon's behalf to the company and a further €5,000 had also been repaid to the victims on his behalf.
A probation report presented to the court noted that the hurler had "an arrangement between himself and the donor to deal with debt".
During the sentencing process, Judge Rory McCabe said the offences constituted a gross breach of trust.
He noted that Glennon had apologised for his actions and had repaid the money.
The judge said the probation report indicated the inter-county hurler posed a low risk of re-offending and was remorseful.
After considering matters, he sentenced Glennon to 240 hours' community service, in lieu of seven concurrent two-year sentences.
The initial sentence hearing in January was told Glennon had gone public about his gambling problem and was now an active campaigner, giving public talks about his experiences and his road to recovery.