For nine days the Election 2020 campaign has been characterised by a daily trickle of promises from political parties.
Today, Day 10 of the campaign, we began to see the colour of each party's money. Starting with the Fianna Fáil manifesto launch this morning the parties will roll-out their manifestos over the next five days.
Earlier in the week, University of Limerick economist Stephen Kinsella warned that the "dramatic escalation in electoral promises" which were not costed, risk "overheating the economy and adding to national debt."
Amidst such claims that we are returning to an era of "auction politics", today was the day when got to see some 'facts and figures' from the two largest parties.
Speaking at the Fianna Fáil launch, Mícheál Martin acknowledged "People are sceptical about political parties making promises during a General Election".
He is correct is in that assumption. Praising his own party's efforts, Mr Martin said that they are "not as reckless" as the promises that will come from other parties.
Whatever about the sincerity of the various promises, the parties will likely have to go back to the drawing board after the general election.
---
Read More:
It's Manifesto Day. But do they matter?
Fianna Fáil targets pensions, tax cuts in manifesto
Campaign Daily live blog
---
Apart from some red line issues, they will have to compromise and change direction.
This is necessary for coalition partners to find common workable ground in government formation talks.
None of that stopped the two largest parties making election pledges today - from invoking the spirit of "Dunkirk" to tackle the housing crisis to a "Golden Years Guarantee" targeted at the grey vote.
So how do the Fine Gael and Fianna Fáil compare when it comes to the key areas of – housing, health and personal taxation?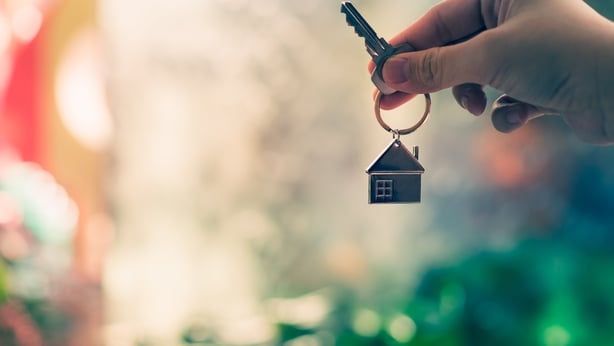 Housing
"We are going all out on housing" was the clear message from Mr Martin at his party's launch in Dublin's Smock Alley Theatre.
Home ownership rates fell to a 50-year low in the last few years and Fianna Fáil has put increasing that rate as its top goal. It also pledged to build 200,000 new homes including 50,000 new build social housing units and 50,000 new affordable units by 2025.
Making a commitment to support first time buyers, Fianna Fáil will introduce a saving scheme to help people get the money together for a deposit on their new home.
The Special Savings Incentive Scheme involves a 33% top up on an individual's special deposit savings account.
It states, "For every €3 you save, the State will add another euro to help you meet your deposit up to a maximum of a €10,000 top-up." Fianna Fáil say the scheme would help 25,000 households per year over five years.
The party has also pledged to accelerate building - to reach the 30,000 new private homes per annum. "We need a Dunkirk style approach encompassing small and medium builders and not just large ones" reads the document.
It pledges to reduce development levies on the condition that construction is completed within three years.
Over on South William Street, Fine Gael's launch saw Taoiseach Leo Varadkar flanked on the stage with no less than five Cabinet ministers.
Like Fianna Fáil it emphasised the importance of home ownership and pledged to increase building. In a clear attack on Fianna Fáil, it added that "we must adopt a sensible and responsible approach to avoid repeating the mistakes of the Celtic Tiger era".
The Fine Gael manifesto reminds us of the "reckless bank lending" and poor building standards that characterised that era.
Fine Gael believes 35,000 to 40,000 new homes are needed this very year to meet demand.
It pledged to increase the maximum Help-to-Buy scheme refund to €30,000 for first-time buyers for new or elf-build properties valued at up to €500,000.
The Rebuilding Ireland Home Loan, introduced in 2018, will be expanded for a further five years with sufficient finance to help more first-time buyers.
The Taoiseach said today that the vast majority of people will never qualify for social or affordable housing. So the best way to help them to buy their own home is to help them raise a deposit.
He said, "That's why we are proposing to make our Help to Buy scheme so much more attractive, allowing people to get their tax back, through a tax rebate of some of the tax they paid over the last four years - up to 10% of the value of the property or €30,000."
Mr Varadkar said this will allow people paying rents to get the deposit together to buy their own homes.
Also for renters, Fine Gael has pledged to introduce tenancies of indefinite duration to give greater long-term security.
The party also pledged to add at least 60,000 homes to the social housing stock and at least 10,000 affordable homes over the next five years.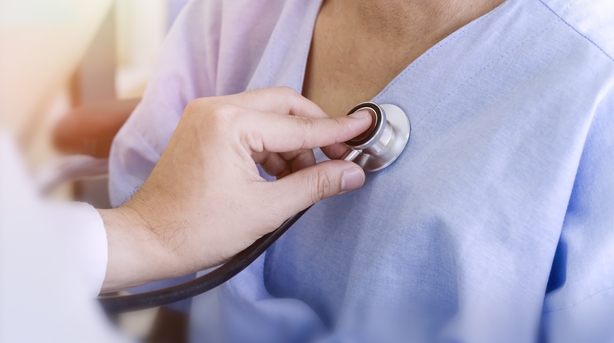 Health
A key point to remember when comparing the various health pledges made in the party manifestos is that since May 2017 all political parties signed up to the Sláintecare plan - a ten-year strategy on the future of healthcare in Ireland.
That will not stop the parties making very different pledges in the area of health.
Not surprisingly Fianna Fáil today pledged to tackle overcrowding in emergency departments.
It also said it would double the National Treatment Purchase Fund to €200m and reduce the monthly Drug Payment Scheme threshold to €100 per month.
It will fund a special €10 top-up payment for all carer and disability benefits and abolish prescription charges. Fianna Fáil says it will recruit 1,000 hospital consultants and 4,000 nurses over the next five years.
Fine Gael pledged to reform Ireland's health service to increase funding by €5 billion over the next five years. It will provide an extra 2,600 hospital beds and 4.,500 community beds.
They pledged to recruit 3,840 primary care workers, with 1,000 of them to be recruited by the end of this year.
Over the lifetime of the next government, Fine Gael has pledged to recruit 5,000 additional nurses.
It also repeated its commitment to deliver free GP care for under 18s.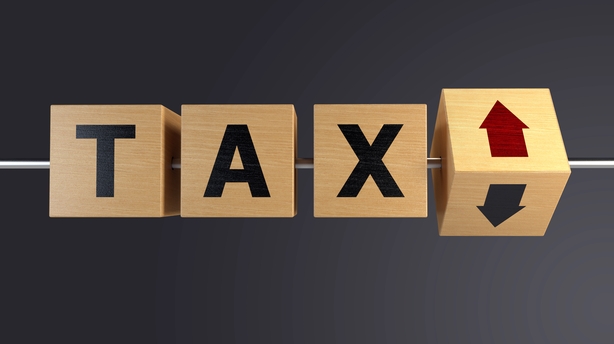 Personal Taxation
The Fianna Fáil leader is adamant that a Government led by him will be manage the public finances in a prudent manner.
Looking at macroeconomics, he committed to a four to one split in favour of spending increases over tax cuts during the five year lifetime of his government – should he become Taoiseach.
He said Fianna Fáil would hold back more than €1 billion of the €11 billion available in financial resources over the next five years and increase the amount of money allocated to the State's rainy day fund by €250m annually.
In the area of personal taxation Fianna Fáil pledged to Reduce the Universal Social Charge rate from 4.5% to 3.5%.
It will also increase the Standard Rate Income Tax band by €3,000 for a single person and €6,000 for a couple.
Increasing the Home Carer's Tax Credit to €2,000 and increasing the Earned Income Tax Credit to €1,650 equalising it with the PAYE Tax Credit were among the other pledges announced today.
Today, Fine Gael said it believes it's unfair that someone on the average full-time wage of €47,596 is paying the top rate of tax. So it will increase the point at which an individual pays the top rate of tax from €35,300 to €50,000.
It will raise the USC exemption threshold from €13,000 to €20,500 so that "people on low incomes like full time minimum wage workers, low paid part-time workers and people in receipt of modest occupational pension are no longer in the USC."
Also stressing the importance of fiscal prudence, Fine Gael pointed out there was a €1.5 billion surplus in 2019.
"Recognising key risks to the economy such as lower corporation tax, the Fine Gael plan will generate a surplus of €3.8 billion by 2021," the party pledged.
A few elections ago on The Week in Politics Pat Rabbitte delivered his infamous comment: "Isn't that what you tend to do during an election."
Political parties do tend to make all sorts of promises during elections. Today proved no different as the party manifestos were rolled out.
It's uncertain how many of these pledges will ever see the light of day. It is certain that the political mudslinging between the parties over the detail in the manifestos will crank up from now until polling day.