Is Burger King telling whoppers about its Whopper?
That's the question that a US court will soon be asked – as the fast food chain faces a lawsuit over alleged deceptive practices in its marketing.
Those taking the case claim that Burger King makes its Whopper look bigger – 35% percent bigger, they say – than it actually is.
The meat patty appears bigger, and the ingredients 'overflow the bun' in a way that isn't replicated with the end product.
Burger King has rejected the accusation – and argues that it's not required to serve customers burgers that look exactly like the picture they show in their signs and menus.
But in August US District Judge Roy Altman said it would be up to jurors to decide what a reasonable person thinks is a fair representation.
We need your consent to load this rte-player contentWe use rte-player to manage extra content that can set cookies on your device and collect data about your activity. Please review their details and accept them to load the content.Manage Preferences
Does this kind of lawsuit happen a lot?
In the US, yes.
McDonalds and another fast food chain Wendy's is currently facing similar lawsuits over the differences between their marketing materials and their products.
It's claimed that they are exaggerating their offering by 15% – so not quite as extreme a difference as Burger King is accused of.
Earlier in the year Taco Bell faced a lawsuit over its wraps and pizzas, which claimed that they contained half the filling than was indicated in their ads.
And back in 2015, Subway faced a lawsuit which alleged that it was misleading its customers by describing its rolls as 'footlong' – even though they weren't, according to the plaintiff, a foot long.
What happened in that case?
Interestingly, Subway – or Doctor's Associates, which is its parent company – actually paid out in that case.
They settled for half a million dollars - a lot of which went into the pockets of the lawyers, of course.
But what's interesting about it is the fact that the judge in the case said the plaintiff actually had a pretty week case.
Subway's own investigation found that the vast majority of its rolls actually were a foot long, and most of those that weren't were only slightly shorter.
And because it's all standardised – the dough comes in frozen and is then stretched and baked in store – they could argue that all customers were getting the same amount of bread regardless of its length.
Clearly, though, Subway decided to settle the case to avoid the hassle – or to avoid the small risk of the court finding against them.
And that maybe points to some of the motivation behind the more recent cases
There's always a chance that a deep-pocketed fast food giant might decide it's cheaper, less risky or less of a PR headache to settle a case, even if they have a good case of winning if it goes to court.
Has anything like this ever happened in Ireland?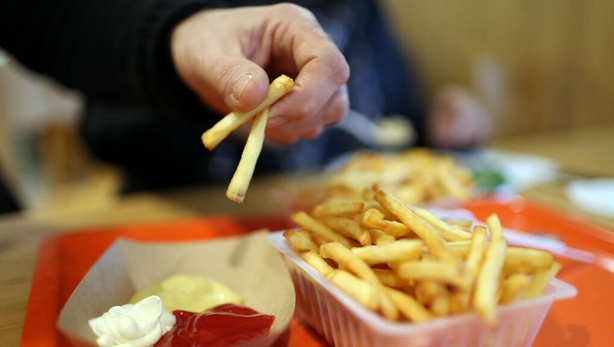 Not really.
A lot of these US cases are class action lawsuits – where many people group together to take on a big company – and they've only really been possible in Ireland in recent months.
The legislation enacting an EU directive around so-called collective actions was signed into law in July of this year – so it's still early days in that sense.
We do, of course, have the Advertising Standards Authority of Ireland. It's a self-regulatory body, so doesn't have any legal powers, but it can make rulings against companies for misleading ads.
However its archive of decisions does not contain any complaints relating to the imagery used by fast food chains or takeaways.
And their rules do cover such potential deception.
It says that that ads shouldn't contain claims – directly or indirectly, expressed or implied, that a consumer would regard as being true – unless the company can back that up.
And advertisers should satisfy themselves that would be able to back up any claims they do decide to make.
That language does kind of lean more towards making a specific claim like 'cheaper than our rivals' – but it would apply to images too.
Of course it's going to be much harder to decide if an image is deceiving the consumer, as opposed to a claim around price or quality.
Surely no-one thinks the image they see on the sign is what they're going to get?
Most people accept that the picture is not what will be in the box.
And when you look into the cottage industry around the photographs and videos of these kinds of food, you quickly realise that you're never, ever going to get something in a takeaway or fast food setting that looks like the picture in.
YouTube contains hours of videos showing the work of photographers, videographers and food stylists behind these images – and there's so much involved.
Even on a like-for-like basis – there is a huge amount of care and attention given to selecting the best-looking and freshest, most colourful ingredients.
It's then carefully arranged on the burger so that it's stacked tall, you can see everything, making sure the sauce and cheese are just sitting at the edge.
The stylists literal work with tweezers and a ruler to make sure it's all sitting just right and is well balanced.
If that kind of attention was given to every item that was sold by a McDonalds or Burger King or Supermacs, they certainly wouldn't be fast food anymore.
But beyond that, those videos will show you that there are countless techniques used by these stylists to make the food look as appetising as possible – and often times it means that the food you're seeing in the picture, as good as it looks, you probably wouldn't want to eat anyway.
What kinds of tricks are used?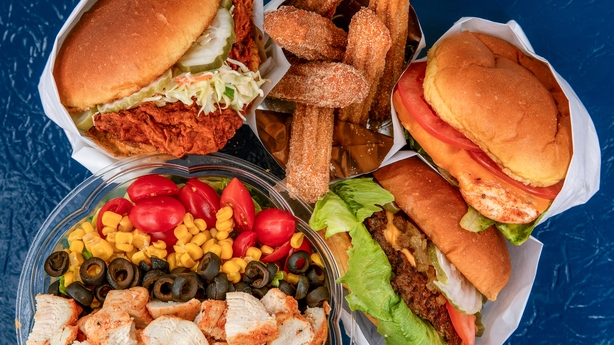 Well some of them are basically an attempt to deal with the fact that a food photo shoot takes time.
And even good food will start to look a bit drab if it's left out for long enough.
So if you take a burger for example – that might be a bit dry, so a food stylist might soak or spray it with oil to give it that juicy look.
Or some foods might get a spray of WD40 or corn syrup to make them look shiny and fresh.
If you're going for a flame-grilled effect you might just use food colouring to paint those char-marks on, because that gives you much more control over the look.
If there's cheese on there it might have been simmered in water first – and maybe it's given a careful hit of a little blowtorch in order to get the perfect 'melt' on it – because sticking it under the oven and hoping for the best just isn't good enough.
In some cases vegetables might be swapped out because one is more photogenic than another – for example a red pepper might give you a more vibrant colour than a tomato, so if you place it carefully you can disguise one as the other.
Chicken, apparently, is problematic too because when you cook it the skin tends to shrink and wrinkle.
So some stylists will undercook it – which of course in real life could be quite dangerous – or others will even use something akin to surgical glue to stretch and hold the skin back into place.
Or say you want it to look like your food is piping hot – so you need steam – there are a lot of tricks used to try to mimic that.
One of them is to microwave water-soaked cotton wool or tampons and hide them within or behind the item, and that gives you a steady supply of steam, without having to constantly move and reheat the product itself.
Some of this really does push the boundaries of what's real and not, doesn't it?
Absolutely – some of these are just little tweaks to make items more photogenic, but there are some examples where what you're seeing isn't even what it's supposed to be.
If you're trying to photograph a bowl of cereal, milk will quickly soak in and make everything look soggy, so some photographers will use PVA glue instead.
Or they'll glue a wrap or burrito together so that everything stays in place – rather than it flopping open like it does in real life.
If you see melted chocolate in a photo, there's a good chance it's actually food colouring and borax – which is generally used in detergents – because it stays the same consistency, unlike real chocolate which would start to harden and go white, or bloom, as it cools.
Whipped cream is often actually shaving foam, because it holds its shape better for longer, especially under warm studio lights.
Ice cream is another one that's really hard to work with, for obvious reasons, and so often what you see in photographs is completely different to the real thing.
A mixture of corn syrup, powdered sugar and shortening – along with whatever colouring you want – can make a very convincing-looking alternative.
In some cases mashed potato can also be included to give the right kind of consistency, especially in milkshakes.
So they look the part – but probably don't taste quite as nice as the real thing.
What about drinks?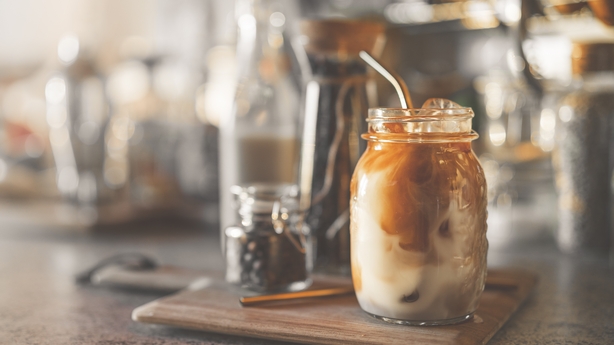 There are plenty of tricks for drinks, too.
A stylist might spray the outside of a glass, or a bottle or can with a mixture containing glycerin – which is usually found in cosmetics and hair care products.
That will create those picture perfect little beads of condensation that you might get on a cold drink.
Coffee is another area can need a helping hand to look good on film.
Apparently black coffee is really hard to get a good photograph of, because it can look a bit oily and flat.
Instead stylists might use an alternative like watered down soy sauce, or a mixture including food colouring, to get the desirable effect.
They might also add a few drops of washing up liquid to get those little bubbles you get around the rim of a freshly brewed coffee.
The likes of lattes and cappuccinos can be even more difficult, because the foamed milk can start to dissolve very quickly.
So instead of that, soap comes to the rescue again.
Stylists can use a soap solution that they pipe on top of the cup, that gives the effect of frothed or steamed milk, but it holds its shape much better for longer.
The same effect can be used for other frothy drinks like beer, too, if needs be.