Forestry has a key role to play in Ireland plans to tackle climate change. The Government's long-term ambition is to have 18% of Ireland covered in forestry by 2050. That's an additional 450,000 hectares of trees that need planting.
Right now, there is less than 12% forest cover here, while the EU average is 40%.
Coillte, the semi-state forestry company, has a huge role to play in achieving those targets, even though the height of its ambitions between now and 2050 is 100,000 hectares of forest. Half of that will be native trees and half commercial species.
The company's recent track record on planting has been poor.
Last year, it planted just 200 hectares, the year before a tiny 50 hectares, and it hopes to reach 300 hectares in 2023.
Against this backdrop, Coillte began to look around for ways to substantially ramp up planting. Gresham House asset managers, a UK-based fund with an Irish arm came on board.
After months of preparatory work alongside Coillte, it launched the Irish Strategic Forestry Fund (ISFF) on 6 January.
The ISFF is seeking investors to build a fund of €200 million and aims to purchase around 3,500 hectares of private land for new forestry, as well as purchase 8,000 hectares of existing private forestry.
Coillte will do the land purchasing, planting and forestry management, while the fund will own the land and be able to draw down millions in establishment grants and yearly forestry premia.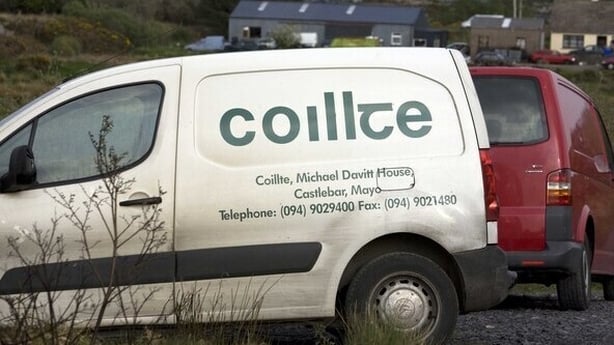 The fund has got off to a strong start, with €35m already in the kitty, €25m of which has come from the State's similar-sounding Ireland Strategic Investment Fund. This is a Government sovereign development fund, designed to make commercial investments that support economic activity and employment in the country.
In effect, the State will benefit significantly from whatever money the fund makes.
However, even though there are other large investors already in forestry in Ireland, the arrival of Gresham House into the sector provoked a storm of protest, even before the ISSF opened for business.
Independent TDs Marian Harkin and Michael Fitzmaurice were among first to cry foul, claiming small farmers will have to compete with this new, muscular investor with a €200m fund, to try and buy land in their localities.
Many other politicians were galvanised into opposition to the move too. Sinn Féin Agriculture Spokesperson Matt Carty told the Dáil the "land grab" and the "this scandalous venture" must be stopped.
People Before Profit's Richard Boyd Barrett also condemned the arrangement, characterising it a "corporate privatisation of huge swathes of Irish land".
More serious for the Government perhaps, was the fact there was near universal condemnation of the move by farming organisations and foresters, including the IFA, the ICMSA, Macra, the ICSA and INHFA.
Farming organisations are acutely aware of the price for most land is already trending upwards.
The Taoiseach, Tánaiste and ministers found themselves having to defend Coillte's decision, albeit pointing out that Coillte as a semi-state body does not ask the Government's permission to make decisions.
Nevertheless, Minister for Agriculture Charlie McConalogue announced Coillte senior management would come into the department to discuss their plans.
That meeting happened on Friday. Coillte's CEO Imelda Hurley and managing director Mark Carlin duly turned up for a three-hour engagement with Minister McConalogue, Junior Minister responsible for Forestry Senator Pippa Hackett and their officials.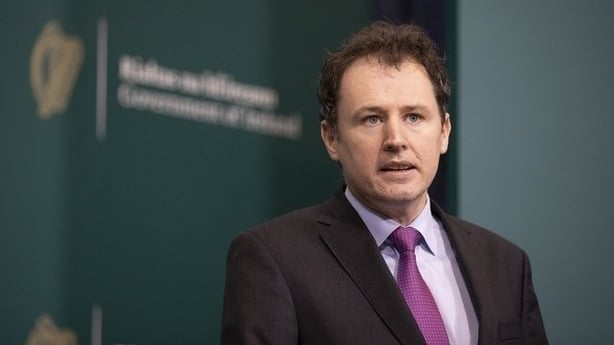 They explained the investor fund, when fully deployed, would only amount to 3.5% of the 100,000 hectares Coillte intends to plant, and 1% of the Government's overall national target. Following the meeting Ms Hurley spoke to RTÉ News.
She described the meeting as productive and provided clarity on what will happen to the Gresham House fund, but, beyond that, commitments were vague.
"What we agreed is, in addition to the Irish Strategic Forestry Fund, we will continue to look at the models that we will use to deliver on our afforestation ambitions and how we can work with farmers, and whether we will consider the acquisition of some land and to create new forests ourselves," she said.
While the CEO was talking, the Department of Agriculture issued a statement along similar lines.
"The ministers asked Coillte to update them further on the range of possible models to deliver on its targets for new forest creation between now and 2050. Central to this update will be a consideration of how Coillte can work more closely with farmers and local communities," it stated.
But what exactly could "working with farmers" mean?
That's not at all clear at this remove. Some sources speculate farmers could become investors themselves by pooling their own monies - perhaps through co-op structures they are already involved with.
The money would then be invested in forestry funds.
Regarding the possibility of Coillte purchasing land and planting themselves, the company will likely be pinning its hopes on a commitment from Minister for the Environment Eamon Ryan given on Friday morning.
The minister said he will seek a change to the EU state aid rules that currently prevent Coillte from drawing down grants and forestry premia.
That could take some time.
Back in November, the Government's new €1.3bn forestry programme was launched with a massively enhanced package for farmers to begin planting.
Although final approval for the programme is still awaited from Brussels, one of its aims is to bring individual farmers back into forestry. Payments to farmers have risen from 46% to 66% and been extended from 15 to 20 years.
The Government will be hoping it get thousands of individual farmers planting. Their contribution - which is hoped will go much further than investor funds in achieving Government targets - will be needed.
Otherwise, afforestation targets are unlikely to be met for generations.