With a new year around the corner, a new set of resolutions can't be far behind.
Given the current cost-of-living pressures, finding a way to shave more off our shopping bills is sure to be a priority for many – while others will be focused on finding more environmentally efficient ways to consume.
Bulk buying is one way that may help on both these fronts – though saving money or carbon is not guaranteed.
Do we do much bulk-buying here?
We need your consent to load this rte-player contentWe use rte-player to manage extra content that can set cookies on your device and collect data about your activity. Please review their details and accept them to load the content.Manage Preferences
Not really – it's not really a big part of the Irish shopping habit.
There are some big wholesalers here, of course, that allow you to buy in bulk.
Musgraves - which also owns SuperValu and Centra – is one of the big chains, as is Value Centre - which is owned by Spar-operator BWG.
But you have to be a registered business owner or to shop in either chain – so a regular consumer can't just walk in off the street and buy a few bulk items.
In recent years some of the 'regular' retailers have started offering bulk offers – though it's usually only a few products, and the offers can be a bit irregular.
Meanwhile we are seeing the growth of bulk buying options in health food and eco-friendly shops, too.
However their focus is more on offering goods with minimal packaging, or allowing people to buy in whatever quantity they want. Both useful in their own way – but not necessarily a money-saver.
In addition, some of niche retailers - like the Asian or Eastern European supermarkets - can offer bulk purchase options on things like bags of rice.
Again, though, it's very piecemeal; these shops don't specialise in bulk purchases.
So who does bulk buying best?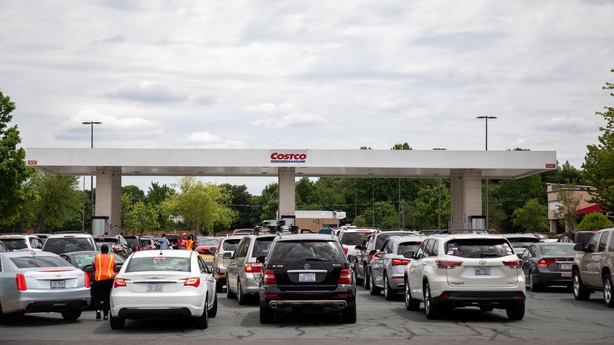 When it comes to doing things in a supersized way, the USA is always the leader. That's also true in the bulk-buying market.
The retail brand specialises in bulk purchases, and it's an extremely popular business model in the country. In fact it the third biggest retailer in the world by annual revenue, behind only Walmart and Amazon.
And Walmart has more than 12 times as many stores – so it's remarkable that Costco is even in the same race.
Costco is popular despite customers having to pay $60 a year, plus tax, in order to shop there – because it works as a 'Warehouse Club' that you have to sign up to in order to gain access.
But once you do that you can stock up on large quantities of all your essentials.
According to their site you can bag yourself a two litre jar of mayonnaise for $9.
You can buy nearly 500 feet of tin foil for about $25.
Or you can stock up on 28 jumbo corn dogs for $17 – a bargain at only 60c a pop.
Walmart has a Wholesale Club brand of its own – Sam's Club – and would offer bulk buy options in its regular stores too. So it's a concept that's far more ingrained in the US grocery market.
But in fairness, it's relatively common in the UK, too.
They would have a lot of cash and carry outlets – or warehouse clubs, which offer bulk purchases to regular consumers.
In fact Musgraves Marketplace, which doesn't sell to the general public in the Republic, does do so in its Belfast outlet.
Why do we not have more options to do this here?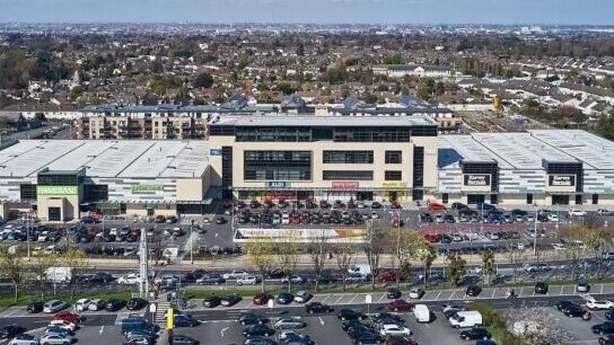 It's hard to pin down an exact reason, but one retail and marketing expert suggests that we may simply be too small of a country for it to work.
A bulk seller like Costco needs scale in order to make the business model work, and that's harder to achieve in a small market.
And there's a scale issue of a different variety here, too.
There's a limit on how big a shop can be in Ireland - it ranges from 3,000 to 4,000 square meters depending on the location.
The only exception that's ever been made to that rule was for Ikea in Ballymun, north Dublin.
But because the likes of Costco works by 'stacking 'em high and selling 'em cheap', it needs a lot of floor space to make that work. And the Irish retail limit is roughly half the size of the smallest Costco in the US.
Aside from that, there's also the fact that our market is structured quite differently to others.
Retailers here buy directly from suppliers – even our big wholesalers are tied to retail brands.
And while it may not feel like it at the moment, the Irish market is actually quite competitive already, which helps to keep a lid on prices.
So the savings a wholesaler may not be all that much on what we get already.

So can you really save all that much?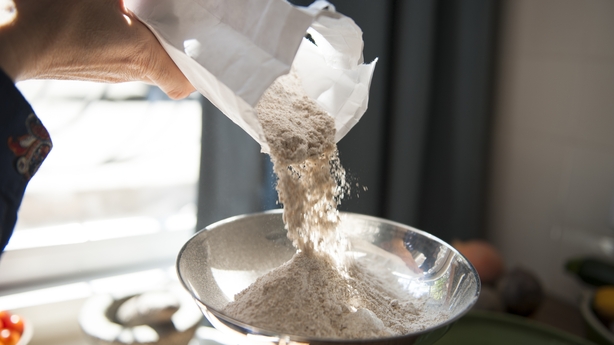 Well it's hard to give a definitive answer to that given the lack of consistent bulk buying options here. - but there is definitely the potential to make a significant saving in some cases.
Looking at some of the offers in one of the big wholesale chains here, assuming of course that you were able to shop there, you can see that you'd save around 17% on the price of teabags, if you were to buy 12 boxes in one go.
You could save nearly 30% on a certain brand of crisps if you bought 19 tubes of the stuff at once.
And even in the bulk-buying options that are available to the public, there is the potential for savings.
For example, there are Irish outlets that sell large bags of baking supplies – like flour – online.
One 16kg bag of bread flour is roughly 25% cheaper, per kilo, than the regular-sized bags you'd get in a shop.
But savings aren't guaranteed.
For example, a 10kg bag of basmati rice in a popular Asian shop works out at just under €2.50 per kilo. That's about two and a half times the price you'd pay, per kilo, for a regular bag in a major supermarket here.
Now maybe you might be looking for a specific brand – or there's a convenience factor in buying a big bag because you use a lot of rice in a week.
But if you're thinking of buying in bulk purely to save money, that's one instance where it's not happening.
So you have to have your wits about you...
Yes – just like any kind of special offers or supposed bargains, you need to be careful, and do your homework.
That means having an idea of what the regular, individual price actually is – and working out whether you're actually saving something by buying in bulk.
It's very easy to get blinded by the numbers and think you're getting a better deal than you actually are.
And, just like the '3 for 2' offers that we're very familiar with, a seemingly good price can make you convince yourself you need more of something than you actually do.
That 16kg bag of flour will save you money if you're doing a lot of baking – but if you're not, it's going to sit there for a long time, and you may end up chucking a good bit of it out a few months later because it's gone a bit funny.

What are the other pit-falls?
Have you ever noticed how the second half of a tube of toothpaste tends to last about ten times longer than the first half?
When we have a lot of something we often get a bit carried away – and a bit wasteful maybe.
And there's a risk that you do that with some of the bulk purchases you make too – which could very quickly wipe out any savings you've made by buying a lot at once.
So even after you've done the sums and you're sure you've bagged a bargain - you have to be very careful to make sure you don't undo all of that by the way you make use of the product.
Physically, it can be a bit of a handling too...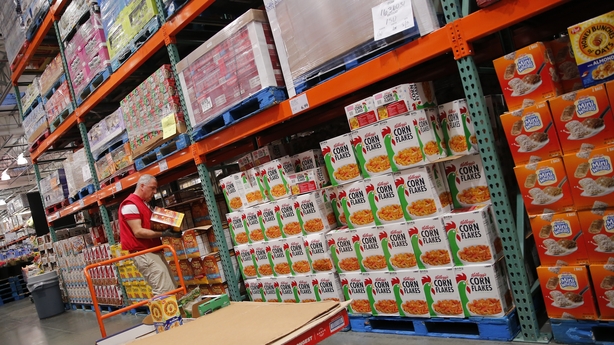 Yes - if you're committed to bulk buying you're going to need space for all of this bulky stuff.
If you're buying ten boxes of washing machine tablets, plus a few slabs of cans of a soft drink, plus a 36 pack of toilet roll - that bit of space you maybe have under the stairs, or in a utility room or a garage, will fill up very quickly.
And it can quickly become an inconvenience that undermines some of the saving you might have made.
There's also the fact that it can be an expensive business – in the short-term at least.
You may ultimately save money, but you still have to pay upfront and recoup that cost over time.
And for many people who are struggling to make ends meet on a week-to-week basis, spending enough to buy three month's supply of something – no matter the value - just isn't an option.
It's kind of ironic, really, that the people who are best positioned to take advantage of bulk buying probably have the privilege of having a good bit of space in their homes – and probably have a good bit of wiggle room in their budgets to pay upfront too.
The people who could benefit most from buying in bulk, meanwhile, are often the ones that can't do it.