The global financial markets remained calm after UK Chancellor Jeremy Hunt delivered the autumn statement which outlined the government's plan to tackle the cost-of-living crisis and rebuild the UK economy.
The market reaction was in sharp contrast to the previous government's mini budget, which prompted a wave of market turbulence and ended with the departure of Liz Truss from 10 Downing Street.
But do market changes reflect the true well-being of the economy, or do they value sentiment over fact?
Financial markets refer broadly to any marketplace where the trading of securities takes place, including the stock market, bond market, and forex market, among others.
Dr Darren Shannon, lecturer in Quantitative Finance at the University of Limerick describes the markets as "a meeting point between those who want to lend money and those who want to borrow money, those who want to sell an item, a service or product and those who want to buy that item, service or product".
We need your consent to load this rte-player contentWe use rte-player to manage extra content that can set cookies on your device and collect data about your activity. Please review their details and accept them to load the content.Manage Preferences
Financial markets are vital to the smooth operation of capitalist economies, and they offer insights into the state of the economy.
Dr Shannon said if you are tracking the stock market, you are essentially tracking a proxy for how the economy is working at that moment in time. "If you are seeing large rises in a stock market, in theory that should mean that the economy is going really well. If it's dropping then vice-versa, you would expect that the economy isn't doing really well."
That relationship has become contentious in recent times, he added, because stock prices are not just a measure of how much these companies are actually producing anymore, "but initially that's why the stock markets were tracked because they gave a fairly good view as to how the economy was performing over time".
Business reports often refer to 'the reaction of the markets' to an event and it can have major consequences as we saw in the UK. In a U-turn on the mini budget, then Prime Minister Liz Truss accepted responsibility for "going too far and too fast than markets were expecting".
"Markets are a good snapshot of how an economy is performing, and when countries or nations become concerned about how their economy is performing, the markets start to reflect that," Kathryn Hannon, Head of Private Clients at asset management group, Gresham House, explained.
"There are some investments that are probably more fundamental to how an economy is evaluated across the world. For example, the bond markets, that's essentially where governments issue debt to other governments or other institutions across the world, and if that becomes a little bit rattled like it did in the UK, it can call into question the government and their policy at that point in time and that's what we saw in the UK."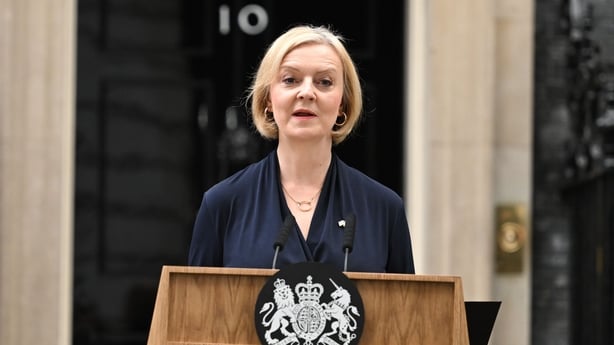 Ms Hannon said the UK's mini budget and how they were planning to fund it in terms of taxation and the amount of debt that the UK government was going to have to take on to do it, was not received very well by international markets. "Therefore, it was almost a thumbs down for the UK government and we all saw what unravelled from that."
Jeremy Hunt's autumn statement, on the other hand, received a muted reaction from the markets which was the desired response, according to Victoria Scholar, Head of Investments at Interactive Investor.
"Essentially what Jeremy Hunt wanted was no market reaction because he wanted it to be in stark contrast to what we saw in the fallout from the mini-budget and the fiscal fiasco around former chancellor Kwasi Kwarteng's announcement which set the pound to an all-time low and saw the government bond market plunge as well. So, this seems to be a major contrast to what we saw in September and exactly what the Treasury was hoping for," she said.
The reaction of the markets correlated with what was happening the UK, however, on any given day, you can never definitively say what is moving markets.
Kathryn Hannon from Gresham House said business reports on market reaction are "quite accurate" in reflecting the sentiment of how people feel on the high street; how governments feel in terms of confidence and spending and budgets.
She said there is a lot of noise. "It's a very broad market, there are lots of different types of companies in there, they perform differently at different points in the cycle, but yes, largely I do think they capture the sentiment."