The tech sector, particularly social media companies, are often described as the 'canaries in the coal mine' when it comes to economic slowdowns.
The industry is so reliant on advertising revenue that it is among the first to feel the effects of consumers and businesses reining in their spending.
And as advertisers cut their budgets, the companies impacted cut their staff numbers.
There was aggressive over-hiring by many tech firms during the pandemic.
Lockdowns and remote working led to high demand for their services and their stock prices soared.
With the world reopening and the global economy slowing, many companies are now coming to terms with the fact that they have too many staff.
In the case of Meta, there are other challenges including increased competition from rivals like TikTok, privacy changes by Apple and concerns over the amount of money being spent on the 'Metaverse', a virtual reality world of 3D digital spaces where people can meet online and collaborate.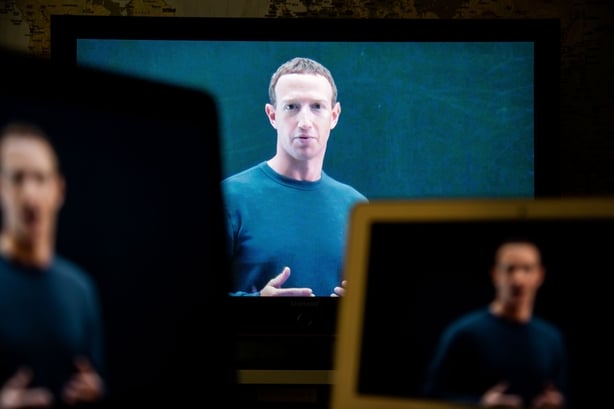 Investors fear that Meta boss Mark Zuckerberg is spending billions of dollars on a technology that has so far failed to spark major interest among the wider public.
According to the Wall Street Journal, Mr Zuckerberg was said to be downcast at a meeting of executives last night and said he was accountable for the company's missteps and his over-optimism about growth had led to overstaffing.
Last month, after forecasting lower revenues and higher costs, the Meta CEO said it was likely that some teams would shrink in size and that by the end of next year, Meta would probably be a smaller organisation than it is now.
Also set to be a smaller organisation is Twitter.
There were chaotic scenes last week when staff were locked out of the company's internal systems and locked out of offices as they were told by email whether or not they were in danger of losing their jobs.
We still don't know how many of Twitter's 500 Irish-based staff are being laid off. They have entered a 30-day consultation period and the company has told workers it will abide by its redundancy obligations under Irish law.
Also last week, payments company Stripe announced plans to lay off 14% of its workforce globally, the equivalent of around 1,000 jobs.
The CEO and co-founder of Dropbox Drew Houston was in Dublin yesterday visiting the company's international headquarters here where it employs hundreds of people.
He told reporters that the current tech environment was tough and challenging and that some companies had over-hired during the pandemic.
He said that Dropbox had cut jobs last year and was not planning more layoffs but was monitoring things closely, adding that companies should plan for things to get worse.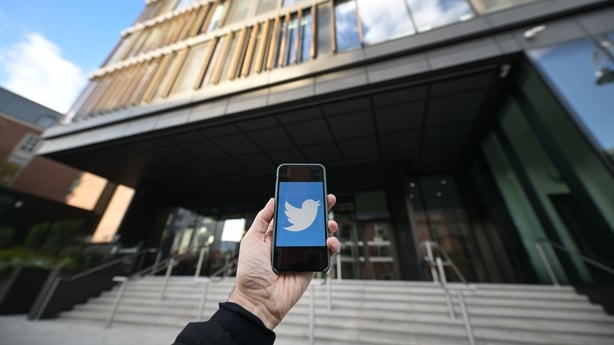 The Government is keen to stress that there should not be panic, and that people should not exaggerate the scale of the problem.
The Tánaiste Leo Varadkar told RTÉ's Primetime last night that while he didn't want to downplay the seriousness of anyone losing their job, Ireland has a very well diversified economy.
The tech sector, he said, amounted to just 6% of our employment and 16% of our economy.
He said other sectors were important too such as pharmaceuticals, medical devices and financial services.
Groups representing the tech sector here have described the current situation as a rightsizing and a correction for an industry that boomed in recent years.
They are also pointing out that smaller, indigenous Irish tech companies have been struggling to hire staff and that layoffs by multinationals may provide them with some much-needed talent.
Let's hope that there are opportunities for the tech workers who lose their jobs over the coming weeks.
A light at the end of the tunnel, perhaps, for those who find themselves in this particular 'coal mine'.