Slowly, but surely, Ireland is becoming a cashless society.
Digital wallets, online banking and contactless have all been growing in popularity for years now, but the pandemic turbo-charged both consumers' and retailers' desire to move away from physical money.
The banks are also nudging the consumer away from cash, while the number of ATMs available is declining, as financial firms see the draw of lower costs in the digital age.
But while many will welcome the convenience this move brings, it comes at a cost.
The biggest one will be to the 'unbanked' who get left behind.
What does 'unbanked' mean?
We need your consent to load this rte-player contentWe use rte-player to manage extra content that can set cookies on your device and collect data about your activity. Please review their details and accept them to load the content.Manage Preferences
The 'unbanked' are people who do not have access to any kind of bank or payment account.
The 'under-banked', meanwhile, are people who may have access to some kind of an account, but it doesn't allow them to do everything that they need to do with their money.
Here, that might be someone who has a basic Credit Union account or a building society account.
They might be able to lodge and withdraw cash - and maybe make transfers too – but the account might not allow them to set up direct debits. Or perhaps there might not be a payment card attached that allows them to spend their money while they're in a shop.
Is this a big problem here?
It's hard to get up-to-date figures on this – but it certainly has been a problem in the past, and it's a problem internationally too.
Country-by-country, and region-by-region, the most financially disadvantaged people tend to be completely excluded from the financial system.
There was a study by the ESRI in 2011 which estimated that there was no-one with a bank account in 20% of homes here.
Other statistics that suggest that more than 95% of the adult population here now have a bank account – which sounds good – but that would still leave the upwards of 170,000 adults in the country who don't have one.
On a global level, last year the World Bank estimated that there were 1.4 billion 'unbanked' adults around the world.
That's actually an improvement on 2017 figure, but it's still a huge percentage of the world's population that don't have access to basic financial services.
And it's seen as such a big problem that one of the World Bank's programmes is built around trying to fix that.
Why is being unbanked or underbanked a problem?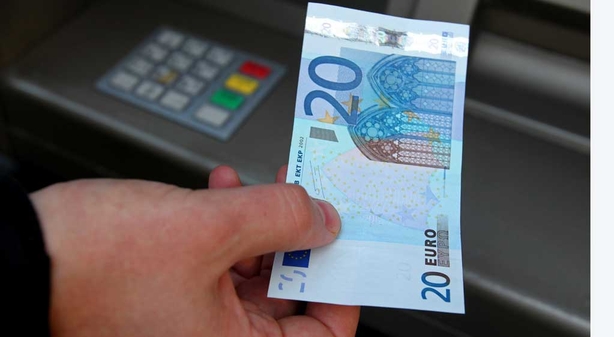 Well if you think about some of the basic things you use a bank account for, you quickly start to see how much of a problem it would be to not have one.
For example, not having a bank account may make it more difficult to get paid by an employer. Many nowadays simply wouldn't be set up for paying by cheque or cash, as the default is a bank transfer into your account.
It may also make the likes of social welfare payments more difficult – even if it just means that you have to collect it at a post office, rather than have it sent directly to your account.
The less well off can be disadvantaged by the time they have to waste on certain things and if you have to make your way to a post office, queue, and then make your way home (possibly paying for transport in the process), that is all time poorly spent.
But not having a bank account also means you're not building up a financial record and a profile, which can disadvantage you down the line.
If you go looking for a loan, or maybe even if you're trying to rent a property, being able to show that you have a reliable income - and an ability to manage your money - will be a considerable help to you.
And even if you're managing your cash well, once there's no solid record of that you're going to have a harder time convincing a bank or a letting agent that you are a safe bet.
Does being unbanked create problems on a day-to-day basis?
Absolutely.
We know that bank branches are closing, and even in the ones that are staying open, they're increasingly hostile to cash.
As well as that, there are fewer ATMs around the place than before, and since the pandemic more and more shops are asking customers to pay by card or contactless.
A handful have even gone card or contactless-only and the numbers doing so is only likely to grow.
All of that means not having access to a debit or credit card will make getting by on a day-to-day basis that bit more awkward at the very least.
And worst of all, especially in the current climate, not having a bank account almost certainly makes everything more expensive for you too.
How is that?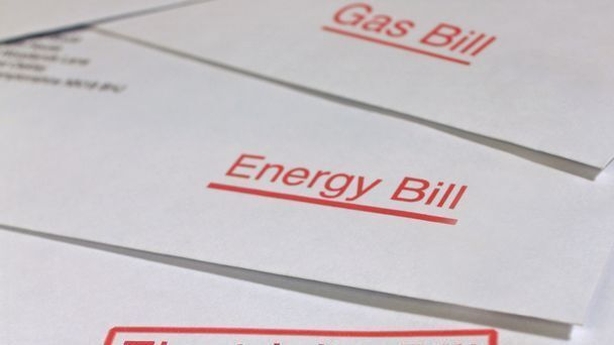 If you've signed up to a new utility company recently – whether it's gas or electricity, TV or broadband, or your mobile phone – they almost certainly offered you a discount if you agreed to pay your bill by direct debit.
That's attractive to them because they know they can just take the money when your bill is due, rather than having to chase you for it.
But, of course, if you've no bank account you can't set up a direct debit. So straight away the price you're getting for the very basics is going to be higher.
And in some cases the best deals on utilities are 'online only' – so if you need to be able to pay your bills by cash, then you're locked out of the best rate.
That may even mean going down the pay-as-you-go route, which is almost always going to work out more expensive than bill-pay options.
That's true of your mobile phone bill, of course, but also pay-as-you-go energy.
It will depend on your current provider and usage, of course, but online comparison sites suggest that pay-as-you-go energy options are almost always dearer than bill-based alternatives.
In some cases consumers could be paying hundreds of euro more each year for their energy than those paying by direct debit.
Not having a bank account, and in turn a debit or credit card, also makes things like online purchases less accessible. That can lock consumers out of the best deals on many products, which are often online-only too.
You could go down the route of a pre-paid debit card as a way of bridging that gap – but, inevitably, they cost you too.
With pre-paid cards you could end up getting charged on everything from setting one up, to topping up, and even non-usage of the card.
One of the more popular pre-paid cards in Ireland charges €3-4 each time you top it up, depending on the amount you're loading on.
There's then a transaction fee of 75c-€3 – again, depending on the amount - and ATM withdrawals cost you €1.50.
If you don't use your card for two months you are then charged a monthly inactive card fee of €3.50 and, even if you are using your card, you start paying a monthly fee of €3.50 a year after your card is first set up.
And all of that adds up into a significant chunk of your own money being taken away, just to give you access to a debit card.
So with all that in mind, why would you not have a bank account?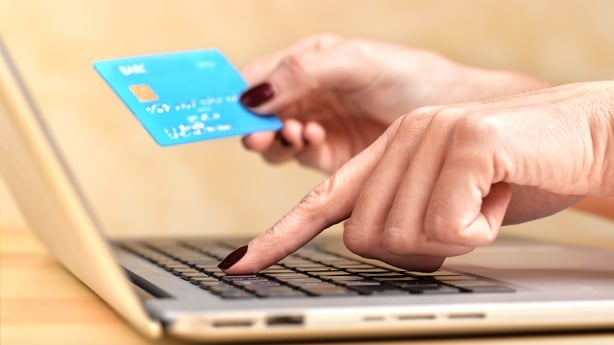 Well there may be a lot of reasons why people would be reluctant to set up an account – perhaps they're just suspicious of banks, maybe they fear getting scammed or maybe they've had financial problems in the past and believe, rightly or wrongly, that they're locked out of the financial world.
But a lot of it comes down to the fact that having a bank account comes with costs, too.
Across all of the big banks here, you're facing significant fees just for the privilege of holding an account.
In some cases it's as much as a €72 flat fee annually, no matter what you do with your account.
In other cases a bank may charge a smaller flat fee, but then they charge a fee for every transaction you make.
That could be 20-30c for a chip and pin transaction – with one company there's a 60c fee for withdrawing money from an ATM.
Some even charge for online banking transactions, meaning you logging into your own account to transfer your funds from one account to another will come at an expense.
And that's the standard stuff, there are other fees customers may end up facing – particularly those that don't have any kind of financial buffer in their account when a big bill lands in.
So if a direct debit lands in and you don't have the money to cover it, some banks will charge you a fee for that unpaid item.
Some utilities will also add a fee if their payment request fails, so you're hit on the double.
And if you want an overdraft to cover any short-fall, that's going to cost you too – that could be €25-30 a year to facilitate an overdraft, and then you're charged a healthy interest rate on whatever you owe the bank when you are using the overdraft.
And over the course of a few months all of those little fees, or in some cases big fees, on each transaction and transfer and missed payment, can all add up for customers.
Are there ways to avoid these bank fees?
A few years back that most banks were offering customers some form of free banking - perhaps if they lodged or held a certain amount of money in their account.
Now, that was again a way that the less well-off were disadvantaged – because they might not have had the income or savings to meet the requirement – but at least there was some chance of dodging fees.
Today, though, the options are far more limited.
Perhaps the best option is AIB, which refunds fees on the account that you pay your AIB mortgage out of. But, again, you need to be in the advantageous position of having a mortgage in the first place, which many are not.
That option aside, free banking is hard to come by.
All the main banks here do offer a basic bank account, which have most of the same features as a standard current account, but with significantly reduced fees.
But, of course, there's a catch.
You can only set one of these up if you don't have any kind of payment account already – and that may include your credit union or building society account, depending on what features are available on that.
And the fees are only waived for the first year – after that the account may just revert over to a standard current account, with all of the normal fees and charges applying.
So it's really just a sticking plaster for those who are struggling with the cost of banking.
What about all of the financial apps that are available now?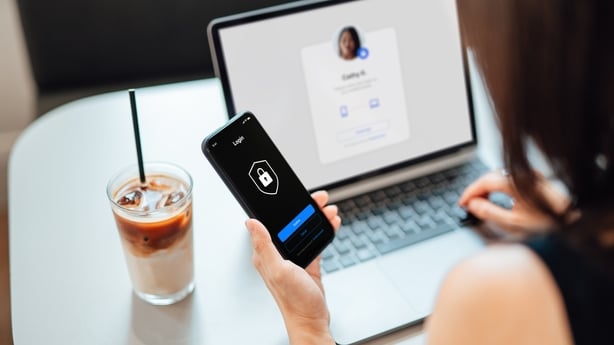 Some of these have probably gone some way to closing the financial divide – and in some cases you can do a lot of the normal day-to-day stuff that a bank account allows you to do, but without the fees.
There are a couple of problems there, though, because in some cases they're not actually giving customers proper bank accounts – which means there are certain things they can't do, maybe like be used for direct debits.
There's also a feeling that a lot of these are only free for now – and once they build up a decent market share, they're going to start finding ways to charge users.
And if they're not charging, you have to start asking how they're making money from customers.
There's a concern that some of these apps are building their business model around user data.
Just imagine how valuable it would be for an advertiser to know where and when you spend your money, and what kind of things you buy.
It would be worth a lot to know that you have a soft spot for a certain brand, maybe, and that you've just been paid, so now is the perfect time to put an ad into your social media stream.
As a result, there are serious data privacy concerns around some of the free finance apps that are out there now.
It shouldn't be the case that the less well-off have to effectively sell their privacy away in order to access basic financial services, and everything that comes with that.