Returns are bad news for clothing firms.
This week ASOS warned it would miss its profit forecasts after seeing a significant jump in the number of products being sent back by customers. Meanwhile BooHoo said its sales dipped in the three months to the end of May, in part because of rising levels of returns.
That comes after both Zara and Next announced that they would no longer offer customers free online returns. It means customers unhappy with their purchases will have to either cover the cost of shipping items back, or find a physical store to bring the unwanted item to.
The likes of ASOS, though, is sticking to its free returns policy – describing it as a "core part of our offer".
Why are customers sending more items back?
Retailers are blaming the ending of most Covid restrictions, and the return to more normal socialising and working habits.
BooHoo's CEO John Lyttle said that, during the height of the pandemic, customers were "less fit sensitive" than before. They were buying items for comfort rather than style and, because they weren't going anywhere, it didn't matter if they were a little bit too big or small.
ASOS's CEO Jose Antonio, meanwhile, linked the higher returns to the rise in consumer prices. He suggested that, as people were feeling the pinch of inflation, they were more inclined to return what they didn't want in order to get their money back.
So why are some retailers ending free returns?
We need your consent to load this rte-player contentWe use rte-player to manage extra content that can set cookies on your device and collect data about your activity. Please review their details and accept them to load the content.Manage Preferences
The idea of free returns goes back to a time when online shopping would have been new to the masses. People might have been reluctant to take a chance on buying something – especially clothing – that they hadn't been able to try on first.
By offering free returns, the retailer was telling customers they could take a punt and - if it turned out to be the wrong size or something they didn't like - they wouldn't be out of pocket.
But people don't really need to be cajoled into buying online nowadays – especially with so many getting used to shopping online during the pandemic. As a result, there's no real need to incentivise buyers to take the digital plunge.
Ultimately, though, the decision to end free returns comes down to money.
That's because, of course, there never were 'free' returns – it was just that the shop covered the cost of shipping the item back. And doing that is turning into an increasingly expensive business.
There's the postage itself, the cost of which is constantly ticking up.
There's also the cost the retailer incurs in processing the order in the first place, only to have to process it all over again when it comes back.
And when they do take the item back from a customer there's a strong chance that it will never be sold again – even if it's in perfect condition.
That's because big online clothing retailers often do not have the facility in place to check everything that is returned; and even if they did the 'fast-fashion' business model means the product may be out-of-date by the time it's fully processed.
The end result is not only a cost to the business, but also the environment – as mountains of clothes end up getting manufactured and shipped around the world, only to ultimately end up in the bin.
As a result there is now the somewhat ironic situation where some retailers are trying to discourage returns altogether – having previously used them as a way to encourage sales.
Are they entitled to charge shipping costs for returns?
Yes, they are entitled to ask the customer to cover the cost of shipping when returning an item.
If you paid for shipping to receive the item in the first place the retailer is obliged to refund that along with the cost of the item – but not the cost of shipping the return itself.
What rights do consumers have when buying online?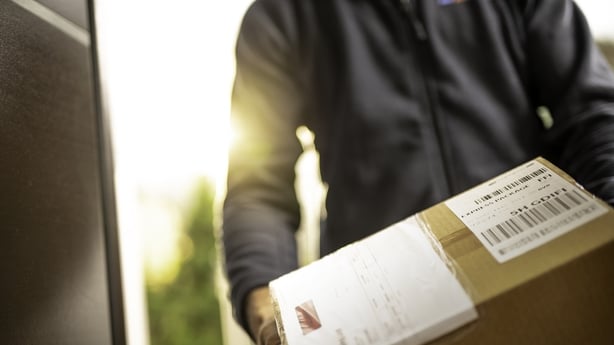 In the EU customers are entitled to return an item bought online – without having to give a reason – within 14 days of receiving the item. It doesn't matter when you placed the order, or when a retailer shipped it - that two week period starts from the moment it lands at your door.
Once you notify the shop that you want to return the item, you then have another 14 days to actually get it to them – so that's up to four weeks combined to get it back to the retailer.
Of course that all assumes that you're sending it back in the condition you got it – retailers can still refuse a return if they can show the item has been damaged in some way.
The rules are different again you're dealing with a faulty item. Essentially those time-limits go out the window, so you have much more time to send it back. Meanwhile the retailer is obliged to cover any costs incurred in the process – including shipping.
So customers shouldn't be out of pocket when trying to solve a problem with a faulty product.
What about if it's coming from the UK?
Here's where things can get a little bit messy.
In theory, any shop that's selling into the EU is obliged to offer the same consumer protections that are demanded of retailers here.
And, as it stands, the UK's own consumer protections are still fairly closely aligned with the EU's.
But the official advice from the Competition and Consumer Protection Commission is to assume that your rights don't automatically apply when shopping outside of the EU.
Essentially, while you should have the same protections as you do in the EU, the reality is that - if you do encounter an issue and a retailer isn't playing ball – you're going to have a hard time getting help.
If you're not getting anywhere with a retailer based here you do ultimately have the option of taking it to the small claims court. But that's not going to handle a complaint that relates to a retailer outside of the EU.
At the same time you're going to struggle to get the complaint taken seriously by the relevant authorities in the UK, or any other non-EU country. They're more interested in their own consumers.
A CCPC survey from last year found that, of Irish shoppers who had issues with orders from the UK post-Brexit, less than half of them had their issues resolved.
So the general advice is, where you can, to try to buy within the EU just to give yourself as much cover as you can if things don't work out. That's particularly important if you're making a large or important purchase.
What about Customs charges?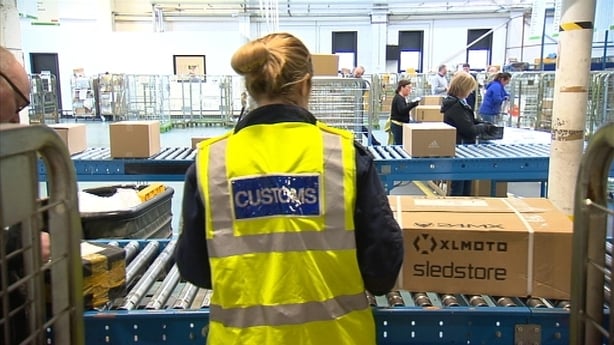 Keeping your purchases within the EU is also a good way to avoid getting hit – potentially on the double – by Customs.
For example, you could buy a product from a British retailer that's not properly set-up post-Brexit, which sees you get hit with a tax and duty bill from Customs. Should you then find you have to exchange it, the replacement product could then come with a second hit from Customs.
There is a form you can fill out for a duty exemption for the likes of repairs - but it's not straight-forward, it's really intended more for a company rather than a consumer.
And even if you're just returning the item to a UK retailer, you may still end up stuck with that initial Customs bill.
That's because Customs charges come through the postal or courier company used, not the retailer. So even after you get your money back from the shop, you still have to contact the courier and prove to them the item has gone back before you have any hope of getting your Customs charge back as well.
But it's not always easy to know if the place you're buying from is set up for Irish taxes…
No – and, as many have learned to their cost in the past year or two, having a dot-IE address or an Irish flag in the corner doesn't necessarily mean the retailer is Irish, or even properly set up in Ireland.
Unfortunately the only way to be sure is to take a close look at the site itself and see where the company's registered office is.
The reality is that, at this stage, most of the big players have gotten their houses in order and can handle Irish orders fairly seamlessly.
Many of them, including some British firms, might now be handling the orders through a warehouse in the likes of Germany - but as long as it's in the EU, you won't have to worry about any nasty shock from Customs. You'll also have the same rights and protections as you would if the shop in question was based in Galway.
But the key is to check before you hand over your money – and if you can't figure out where the company is registered, then it might be best to find an alternative source that's a bit more transparent.