Just before Christmas, the operator of Ireland's electricity network – EirGrid – began to notify data centre operators that they would not be providing connections to new Dublin-area facilities until at least 2028.
Those worried about the carbon footprint of Ireland's data centre sector may well have welcomed the news but, while the decision was based on their energy usage, it didn't have much to do with the environment.
Data centres currently account for about 11% of Ireland's electricity usage. Electricity grid operator EirGrid previously forecast that this could rise to 23-30% by the end of this decade, however the applications it has received since that prediction was made indicate that this could end up being a conservative estimate.
And whatever the actual figure, another challenge is the fact that the vast majority of data centres operating in Ireland – as well as those planned – are based in or around Dublin. That puts a disproportionate amount of pressure on just one part of the network.
It's against that backdrop that EirGrid made its decision late last year.
The decision does not impact centres where connection agreements are in place – meaning projects that are underway but not yet completed should be able to proceed. But for others, EirGrid's decision effectively acts as a regional ban for the next six years.
That marks a significant shift in policy – and one that many in the sector seem to have been blind-sided by.
That includes other parts of the State.
Semi-State skirmish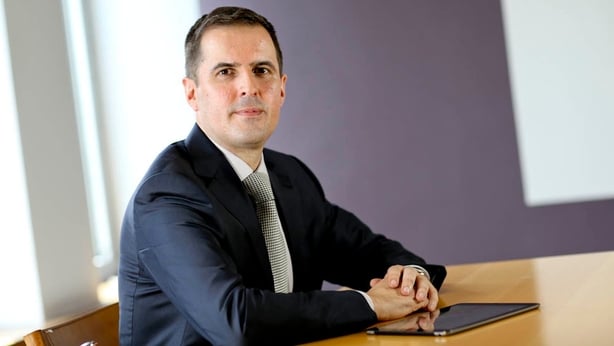 The day after EirGrid's decision was first reported in Sunday Business Post, IDA Ireland CEO Martin Shanahan contacted his EirGrid counterpart, Mark Foley, to raise concerns about the policy.
He came away from that conversation under the impression that EirGrid would in fact consider new Dublin data centre applications on a case-by-case basis – an apparent step-back from their effective ban.
Subsequent reports spoke of an EirGrid u-turn – much to the relief of industry – but that reprieve turned out to be short-lived. At the start of this year EirGrid reiterated that new Dublin data centres would indeed have to wait until 2028 for a connection, meaning there was no softening in its stance.
It's not clear what led to the misunderstanding between Martin Shanahan and Mark Foley – but sources in both semi-States stand by their reported interpretations of the conversation.
What's clear is that the 'will they/won't' they element of the story has only added to the confusion and frustration felt by those working in the data centre space.
A shocked sector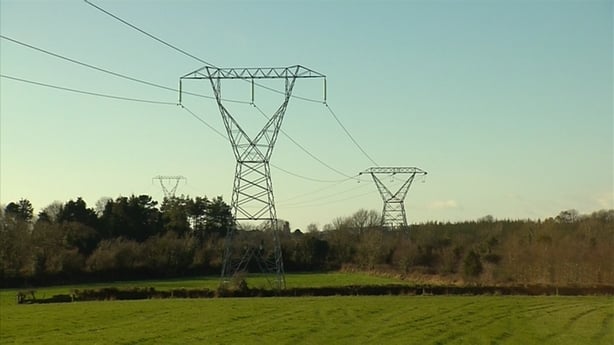 Data centre operators say that EirGrid's decision was a bolt from the blue. Firms are also irked that constraint issues – that have been predicted for some time – were not better prepared for.
And as recently as December they had seen the network operator as a supporter of their industry's growth.
On 1st December Mark Foley took part in an event by data centre lobby group Host In Ireland, where he spoke in positive terms about the sector's engagement with EirGrid as it tried to ensure there was adequate energy supply for all users in the country.
As part of that, Mr Foley also said that data centres could continue to grow here if energy generation was part of their plans – and it's in this detail that the current impasse lies.
In late November the Commission for Regulation of Utilities (CRU) published its report on data centres, which gave system operators – namely EirGrid and ESB Networks – direction on how to handle new connection requests.
It did not go as far to suggest a ban on connections – but it did set out four criteria that systems operators should consider when deciding on an application.
First, operators were told to consider the location of the proposed data centre applicant, and whether it is "within a constrained or unconstrained region" of the grid. Operators should also factor in a centre's ability to reduce its demand on the grid when asked to do so, for example during a time of excess pressure on the system. And a centre's ability to generate its own energy – which it could use for its own operations or even feed into the grid – must also be considered.
Data centre operators believed that that final consideration would allow their growth to continue at apace.
On-site generation is a normal part of the data centre model, as it gives facilities a back-up should there suddenly be an issue with their grid connection.
However these are also, generally, quite limited – with many centres relying on diesel generators or perhaps small solar or wind power arrays for their electricity redundancy. That allows for some temporary relief for the grid – but might run into problems if a constraint lasted for days or weeks.
Regardless, EirGrid saw the CRU's direction on data centre location, and the relevant constraints, as the one that would dictate its stance on Dublin.
The electricity network in the Dublin area is already under pressure, and that has been exacerbated by delays to the North-South Interconnector and issues with the amount of power generation in the region.
The eight data centres currently being built in the region will only add to that. And with planning approved on a further 30 centres in the region, and seven more having applied for planning permission, the grid operator felt a limit had been reached.
Industry is also not entirely correct in saying that EirGrid never gave any indication that it was considering a moratorium like this.
In its consultation for its 'Shaping Our Electricity Future' policy, one proposal EirGrid made would have made it Government policy to put high demand users – like data centres – near towns in the south and west of the country; closer to clean energy generators like wind farms.
Though in the end, its finalised document referenced the potential for incentivising - rather than forcing - this kind of shift away from the east coast.
Have server, will travel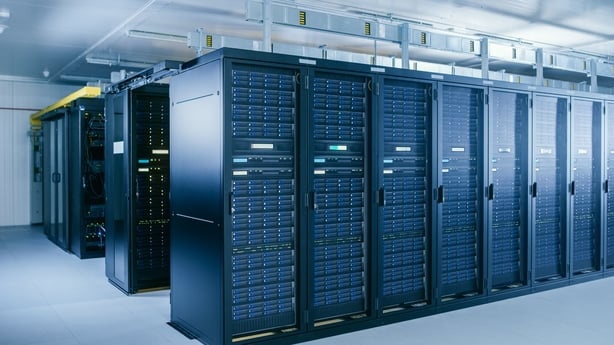 In theory, there is little reason why a data centre needs to be built in Dublin, as opposed to any other part of the country. The main requirements (besides a reliable energy supply) are industrial space and access to high speed fibre – neither of which are exclusive to the east coast.
As they don't employ many people post-construction, they're also less tied to large population centres than other types of tech investment.
Despite that, the Dublin area is home to 65 of the 70 data centres currently up and running in the country - and many of those operators may now be tied to that region.
That's because distances between facilities can slow the transfer of data – and even milliseconds can matter to major firms transferring terabytes of information every second. Firms with existing centres may also prefer to extend rather than build entirely new facilities on the other side of the island – but that isn't possible without EirGrid's say so.
Clarity sought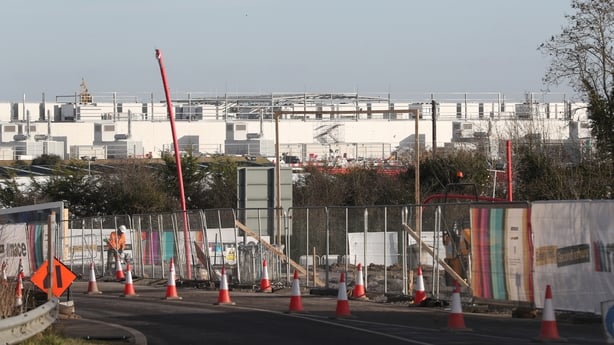 That has sparked fears within industry and Government circles that EirGrid's decision could see investment going to other countries.
At the very least, there is a concern that it erodes Ireland's reputation as a reliable and predictable location for this kind of investment.
For now, at least, there is no indication that data centre operators are ready to abandon their Irish growth plans, but it will take more time before their attitude towards an 'Anywhere But Dublin' policy is known.
In the meantime, the industry is keeping council while it gets further clarity on the rules and restrictions that are now in place.
EirGrid is currently holding meetings with major players, where it is trying to work through any questions that may have arisen from its decision. That includes uncertainty around the places where data centre development will be possible over the next six years.
There is clearly an appetite in other parts of the country for data centre development – the question now is whether that can line up with the needs of industry.
There are also some still holding out hope that a row-back can be agreed - or even brought about by some form of Government intervention.
But even if it's not, with eight data centres currently under construction and 37 more in various stages of planning, it's not as though Dublin's growth is about to grind to a halt.
And with new connections possible once again in six years' time, there may actually end up being little or no lull in activity at all.