KBC Bank Ireland has agreed a deal worth about €5 billion which will see "substantially" all of its performing loans and its deposit book acquired by Bank of Ireland Group.
In April, KBC Bank Ireland announced that it was in talks about the possible sale of its performing loan assets and liabilities to Bank of Ireland.
KBC said the deal, if coupled with a separate sale of its non-performing mortgage loan portfolio, would ultimately result in the bank's withdrawal from the Irish market.
Today's deal sees Bank of Ireland buy around €8.8 billion worth of performing mortgages, €100m worth of performing commercial and consumer loans, €4.4 billion of deposits and around €300m of non-performing loans from KBC Bank Ireland.
KBC Bank said the exact size of the portfolio and consideration payable will depend on movements in the portfolio up to completion, but is not expected to materially change.
Today's deal remains subject to regulatory, including Irish competition, approvals.
KBC Bank Ireland said its customers do not need to take any immediate action as a result of today's news.
It said its customers can continue to access its retail banking and insurance products through its digital channels and hubs and they will also continue to be afforded all legal and regulatory protections.
"KBC Bank Ireland is focused on ensuring that the migration of its customers to Bank of Ireland Group is carried out in an orderly manner," the bank said in a statement.
We need your consent to load this rte-player contentWe use rte-player to manage extra content that can set cookies on your device and collect data about your activity. Please review their details and accept them to load the content.Manage Preferences
KBC Group CEO Johan Thijs said today's deal with Bank of Ireland represents an important step in KBC Group's withdrawal from the Irish market.
"The transaction remains subject to regulatory approvals. Yet, I'm confident that together with Bank of Ireland Group our customers will be provided with a good home, whilst continuing to enjoy the same legal and regulatory protections," he said.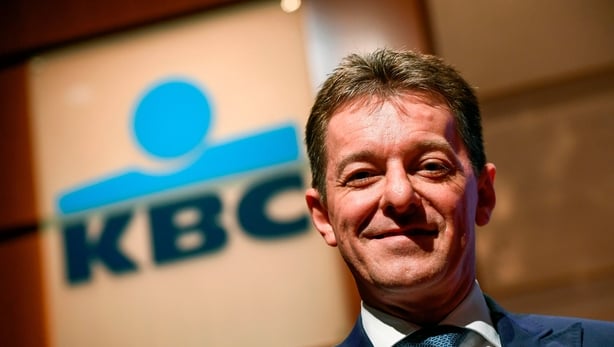 "We remain committed to managing this process responsibly over the coming period," he added.
KBC Bank Ireland CEO Ales Blazek reassured the bank's customers that they do not need to take any immediate action at this point as a result of this announcement.
"KBC Bank Ireland remains committed to servicing customers of its retail banking and insurance products through its digital channels and hubs.
"We will communicate to our customers well in advance of any actual steps that may be taken with respect to their products or if our customers need to take any action at any point," he added.
Group CEO of Bank of Ireland Francesca McDonagh said today's acquisition is a positive development for the bank and consistent with its growth strategy.
"We look forward to supporting our new customers on their important financial decisions over the years ahead," she added.
Earlier this week, the Competition and Consumer Protection Commission (CCPC) said it would carry out a more in-depth probe of Bank of Ireland's plan to buy KBC Bank Ireland's performing loans and liabilities.
The decision to open a full Phase 2 investigation follows an extended preliminary investigation.
The inquiry will try to establish if the proposed deal could lead to a substantial lessening of competition in the State.
The Workplace Relations Commission (WRC) has been asked to act as conciliator in a dispute between KBC Ireland and staff who are members of the Financial Services Union over terms and conditions governing the bank's plans to leave Ireland.
In today's statement, KBC Bank Ireland said it has been very focused on the welfare of its employees during the process of leaving the Irish market.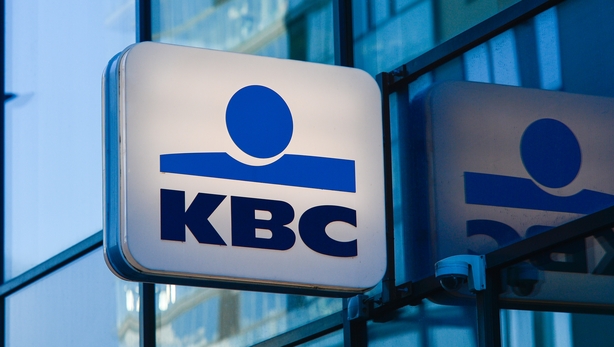 "KBC Bank Ireland remains acutely aware of the need to maintain open lines of communication with its employees and to provide as much certainty as possible in the context of this transaction," the bank said.
It added that it has recently engaged in a Redundancy Consultation process with its Employee Council resulting in strong terms that compare very favourably in the sector and reflect the bank's deep appreciation for the service given by its employees.
KBC Bank Ireland also confirmed that it will abide by the rules of the transfer of business (TUPE) legislation where applicable.
KBC had €10 billion worth of loans, €5 billion in deposits and a 12.6% share of the mortgage market at the end of last year. Its impaired loans stood at €1.4 billion or 14% of its total loan book.
It also had about 320,000 customers at the end of 2020.
The Belgian bank gave no specific reasons for wanting to exit the Irish market, but in a statement cited "the challenging operational context for European banks".
In August, the bank agreed a deal to sell a non-performing mortgage loan portfolio worth about €1.1 billion to private equity fund CarVal Investors.
The portfolio was made of up about 5,000 home and buy to let mortgages as well as a small number of non-mortgage non-performing loans and represents "substantially all" of its remaining non-performing mortgage loan portfolio.
Earlier this year NatWest also said it would begin winding down its Ulster Bank business in the Irish Republic. The KBC Bank and Ulster Bank departures leave Ireland with just three retail banks.
Shares in Bank of Ireland were higher in Dublin trade today.