The pandemic - and the massive overnight shift to remote working that it sparked - turned out to be a boon for electronics makers.
Having been in decline for most of the past decade, PC shipments jumped by more than 13% last year, according to IDC. Tablet shipments, meanwhile, rose by 13.6%.
And while Gartner said that smartphone sales actually fell last year, it still represented 1.35 billion devices in need of components.
That was all initially good news for big tech's bottom line, but it quickly turned into a supply chain nightmare.
"PC sales have soared as we've all moved from working in the office to home working, so there's been a real squeeze in terms of demand," said Dr Kevin Berwick, lecturer in the School of Electrical and Electronic Engineering at TU Dublin.
But a silicon shortage has ramifications far beyond our PCs and mobile devices.
Computer chips are required in an ever-growing array of categories including wearables, smart home tech, home appliances and cars.
And with Microsoft and Sony also launching new games consoles last year to, you would be forgiven for describing the situation as a 'perfect storm' for suppliers. In reality, though, it was the lack of a storm is that made a bad situation for microprocessor-makers even worse.
"Taiwan is the home of a huge number of semiconductor companies - but they had no typhoons in Taiwan this spring and no rain as a result," said Dr Berwick. "TSMC, which is just one of the companies in Taiwan, they use 156,000 tonnes of water a day - and they're really finding it difficult keep that pipeline of water going given the drought."
A cold snap in Texas also hit production at a number of facilities there, hitting US chip output too.
Producers have tried to adjust their operations in order to react to their demand and supply issues.
In the early stages of the pandemic they moved away from chips for cars, in part because they're less profitable, but also due to the reasonable assumption that demand there would slump due to worldwide lockdowns and travel restrictions.
But that has proven to only be a sticking plaster, especially now that demand for vehicles is recovering.
The problem for the industry is that the only real solution is to ramp up overall supply - but that takes a lot of time, and a lot of money.
A long process(or)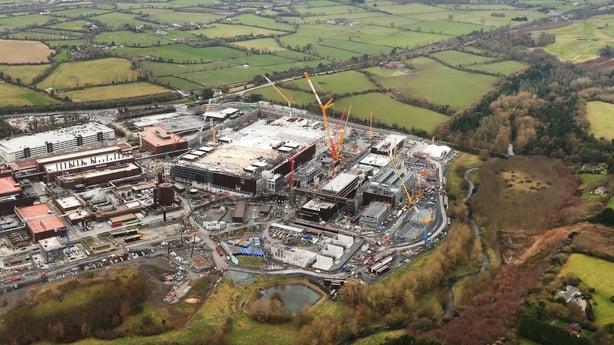 Ireland is no stranger to chip-making - from Analog Devices all the way through to Intel. As a result, people are likely familiar with the scale and time that's required in making a processor plant.
A perfect example of that came as recently as March, when Intel announced plans to create 1,600 new high-tech jobs at its plant in Leixlip, Co Kildare.
At the time it revealed that, since 2019 alone, it had invested $7 billion in the expansion of the facility, with the construction of its new fabrication plant around half way through its five year time-frame.
That kind of cost and time means that manufacturers are in no position to respond quickly to the spike in demand - with Intel's own CEO suggesting the shortage could last "several years".
And because of the time and money required, producers may be slow to even start the process of expanding output until they know it is worth their while.
"It certainly won't be fixed in a hurry, it takes a number of years to build, staff and ramp up a chip manufacturing plant" said Dr Berwick. "The timescales are very long in the semi-conductor industry and you could say that it would be a good time to build a lot of new plants, but this bump in PC sales that we're seeing as a result of the pandemic may come to an end in the coming months.
"Chip manufacturing tend to look at a two, three, five year timeframe when planning these plants. They do a lot of economic forecasting, literally trying to work out when the next boom and when the next recession is going to be."
The chips are down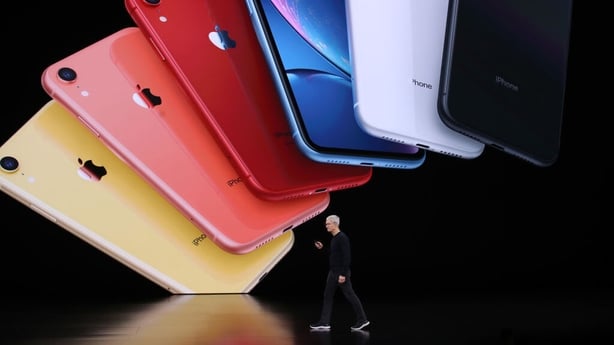 The consequence of the industry's inability to rapidly respond to demand is already apparent to consumers.
The Playstation 5 and Xbox Series X remains in short supply, more than half a year after their launch, in large part due to chip shortages. Apple has said it could miss out on billions in sales as It's not able to meet demand for some devices. Samsung has had to delay the launch of some of its biggest smartphones. Meanwhile car brands like Volkswagen and Jaguar Land Rover have cut production because of the shortage, while others like Peugeot have retooled cars so they can send out a 'dumber', less chip-reliant version instead.
But perhaps one of the less visible impacts is on the world's data centres, which rely on high-end processors to power their banks of servers.
The intensity of the workload these servers are under means firms tend to replace them regularly - but the current processor shortage means that some are pushing those upgrades out as far as they can.
"They used to look at about an 18 month to three year lifecycle for servers," said Eoin Lambkin, founder of Circular Data Solutions. It specialises in the secure destruction of data on equipment like servers, and helps to dispose of the hardware as well.
"That cycle has extended now because of the shortage, there's problems with the supply chains so companies are pushing that out beyond the three years."
There is a risk inherent in that - as it increases the possibility of a server unexpectedly going offline.
However Mr Lambkin says that major data centre owners like Google and Amazon would likely be in a position to maintain a normal upgrade cycle, while others should have failsafe systems in place to prevent any disruption or data loss.
But there is an upside to this too - as the scarcity of processors is making second hand servers more attractive to firms.
"In the past a lot of this equipment would get dumped, because the market didn't want to buy legacy kit in the volumes that were being produced," Mr Lambkin said. "There is a market now and our partner has a very significant business in refurbishing, repurposing and reselling data centre kit."
That means that, where once it may have been destroyed, a formerly high-end server may now find a home in a less demanding data centre.
Chipping away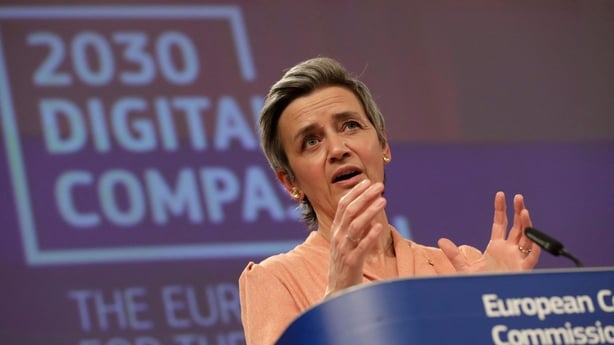 There may be another potential upside for Ireland in all of this too.
While chip-makers will tread carefully with any expansion plans, it is certain that new facilities will come on stream in the coming years.
Alongside its Leixlip expansion, Intel has laid out plans to establish a standalone 'foundry' business, which would produce other types of chips for the first time.
One of those factories will be in Europe, and there is a hope that Ireland's experience in processors will give it a fighting chance at bagging the business.
"You can see what's going on - electronics is driving the digital transformation, chips are the building blocks for that digital transformation," said Leonard Hobbs, general manager at MIDAS Ireland, which. "You would imagine that if there's global demand that would be good news for the companies with operations here."
Intel may not be the only one broadening its European horizons, either.
The pandemic highlighted the many critical areas where the European Union is heavily reliant on other countries, including computer processors.
European Commission executive vice-president Margrethe Vestager has set a target of having 20% of the world's high-end chips produced in Europe by 2030 - compared to 10% last year.
That could see incentives offered - and even threats levelled - to secure more production in the region, which could all be good news for Ireland.
"Under pressure from the Biden administration, I believe that Samsung are setting up in America," said Dr Berwick. "It wouldn't be beyond the realms of possibility that [chip-makers] might be encouraged, or indeed forced, to set up plants in Europe in a similar way."