Eir said its broadband and mobile customer numbers grew in the three months to the end of March, with the increase in mobile customers driven by its low cost GoMo service.
Eir said the number of fibre broadband customers on its network increased by 8% to 810,000 customers, with the postpay mobile base increasing by 10% to 836,000 and the eir TV base increasing by 5% to 81,000.
But despite that Eir said its revenue fell by 3% to €299m as income from voice calls and its sports content waned.
Eir reported "stable" EBITDA at €154m and said its operating costs fell by 4% to €92m.
The company said its third quarter results were in line with expectations.
Last night the company said its sport division will cease broadcasting later this year.
Eir said the decision had been taken following an in-depth review.
"The challenges of the last year have fundamentally changed the commercial model for sports broadcasters, with more sporting events moving to free-to-air and premium broadcasting rights becoming increasingly expensive," it said in a statement.
"We are refocusing our resources on our core business of providing the best mobile and broadband networks and services for our customers," it added.
The company said it is working through the options with staff who had been employed on the service.
In today's results statement, Eir said that 2.1 million premises were now passed by the country's largest fibre network - this represents 88% of premises in Ireland.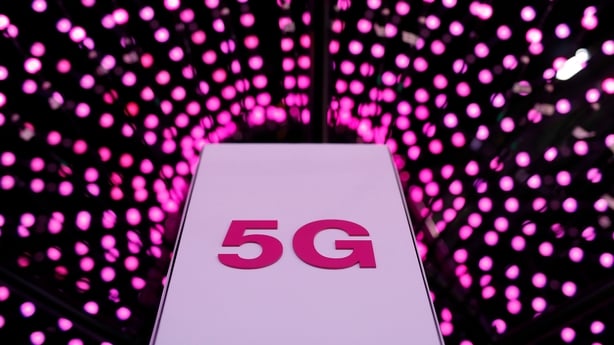 It said its 5G network rollout continues to expand, with ultrafast data speeds available in 288 towns and cities across Ireland.
Carolan Lennon, Eir's CEO, said that while we have many reasons to be optimistic as the vaccine rollout ramps up in Ireland and restrictions ease, the world will likely never be the same, and connectivity will remain more essential than ever to our daily lives.
"This connectivity has allowed us to work-from-home, study and socialise remotely, and in many ways it has been our lifeline," the CEO stated.
Ms Lennon said that Eir remains dedicated to ensuring its customers have access to the fastest broadband, highest-quality mobile and best customer service possible.
"We are committed to continuously improving the service we provide, including upgrading our networks, expanding the availability of Fibre-to-the-Home technology, and the further expansion of our 4G and 5G networks," she said.
"Through our investments we are connecting for a better Ireland, helping to create a connected nation where everyone, everywhere has the opportunity to thrive," she added.
The Eir CEO also said that after the increased hiring of care agents over recent months, the company has seen "a significant improvement" in the quality of its customer service.
"We will continue to get better, to ensure customers can resolve their issues in a timely manner, receiving a seamless service from Eir at all times," Carolan Lennon said.
"We continue to focus on improving our customer journey, by identifying the main drivers of calls we are now offering our customers more routes to self-serve, and as a result we have seen month on month improvements as reflected in the latest ComReg quarterly reports," she said.
"For two consecutive quarters we have seen a 30% reduction in complaints," she added.