There is 'a very substantial number of customers' who believe that banks handle their data securely, according to the chair of the Irish Banking Culture Board.
The board has today launched the findings of two independent surveys of culture and trust levels in banks and the banking sector in Ireland.
The survey of bank staff shows progress is being made internally across all member banks, but the results of the public trust survey show those internal changes in culture have yet to resonate with a majority of bank customers.
Cyber security did not come up directly in the customer survey, but as banks close branches and a growing number of customers bank online, customers need to be able to trust the technology that supports online banking.
Mr Justice John Hedigan said cyber security did come up in the context of trust in banking under the heading of 'integrity'.
"There it was clear that there is a very substantial number of customers who do believe that banks handle their data security well.
"Of course, cyber security and data protection are key concerns for all businesses that hold personal data, and are priority areas of focus across the banking sector and in IBCB member banks," Mr Justice Hedigan told business news on Morning Ireland.
"I'm sure banks need no encouragement to make absolutely sure about the security of their data."
We need your consent to load this rte-player contentWe use rte-player to manage extra content that can set cookies on your device and collect data about your activity. Please review their details and accept them to load the content.Manage Preferences
The IBCB's éist surveys of staff and public provide crucial empirical data and analysis of how member banks are perceived.
The éist Bank Culture survey focused on staff in areas such as ability to speak up, trust in leadership, strains of remote working, and ethical decision-making.
The results show progress is being made on cultural change across all IBCB member banks in the period since 2018.
A strong emphasis on the customer is also evident across all five banks and there has been a material improvement in staff's confidence levels in 'speaking up', which is core to an effective culture.
The éist Public Trust in Banking survey posed questions on public sentiment surrounding the four key drivers of trust; integrity, ability, purpose, and dependability.
While 42% of those surveyed believe banks will play a critical role in Ireland's economic recovery, and there are encouraging signs on trust level areas such as staff competency, handling of customer data, and the continuation of product services during Covid-19, the fact remains that 43% say their perception of banks has worsened since 2008.
The IBCB chair said the board will absorb the findings of both reports as benchmarks against its previous reports and where the industry has made progress and must improve.
"They will also act as a framework to inform our ongoing work programme, as we continue in our determination to address culture in the Irish banking sector," he said.
Commenting on the results in the context of the changing banking landscape, Mr Justice Hedigan said, "It is important to have balance in our discourse on this key industry and we must call out failings and areas for improvement. We must also focus on and acknowledge the positive steps taken by banks to improve culture, and not allow them to be 'drowned out'".
"That balanced approach is the best way to achieve real and lasting cultural change. It is essential that there is a calm, respectful and considered debate on the industry and how it evolves in Ireland into the future."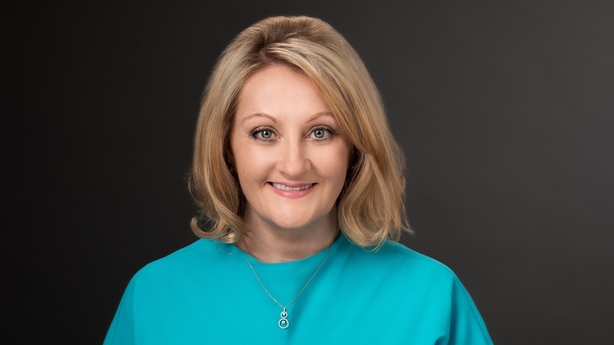 Speaking at the éist launch, the chief executive of the IBCB, Marion Kelly, said only cultural change that comes from within can be authentic and sustainable.
Ms Kelly said the IBCB is pleased the Bank Staff survey results show progress being made internally across all IBCB member banks since 2018.
"It is clear, however, from results of our Public Trust survey, that internal changes in culture have yet to resonate externally with a significant majority of bank customers and the public in general. Achieving this is crucial for the future of the industry and for overall pride levels of staff.
"Trust is the key currency of change in the banking sector, and it must be earned by the banks to be recognised by the public," she said.
The IBCB acknowledges that public perception will take longer to change.
"Given recent announcements regarding the composition and structure of the banking industry, significant regulatory sanctions, and the prevailing social and economic issues that society has faced, it would be surprising if perceptions of banks had improved materially," Ms Kelly said.
"The truth is trust levels amongst the public are not where they need to be."
Finance Minister Paschal Donohoe said he recognised the important role of the Irish Banking Culture Board in seeking to rebuild trust in the banking sector through its work and various initiatives.
Minister Donohoe said while there is broad agreement that trust needs to be rebuilt where our banks and financial institutions are concerned, there also needs to be recognition when and where change occurs and an acknowledgment of progress when it is being made across the banking and financial system in Ireland now and in the period ahead.
Staff across the sector report material improvements in how their organisation does business with 85% considering that, in their bank, people do business in an ethical manner - nine percentage points higher than the global FS benchmark. Bolstering this, was a 10-point improvement in staff's perception of alignment between their bank's stated values and how it does business, since 2018.
Nearly three in five bank staff (58%) feel their organisation's commitment to building a speak-up culture has strengthened since 2018 and importantly there has been a 10-point increase, to 69%, of those who had a concern and felt comfortable to raise it in the period.
The survey also looked to assess wellbeing and causes of strain for staff, particularly in the context of pressures on staff as a result of the pandemic, including remote working, home schooling, financial and health stresses.
53% of bank staff reported that in the past six months they have felt under constant strain at work, concerningly this is 10 points above the global norm and a vital area to address.
Marion Kelly concluded: "While much of the trust data is clearly very challenging for banks there are some encouraging signs, especially amongst the younger people surveyed and many SME respondents. 32% of 18-to 34-year-olds have seen their view of the banking industry improve over the last decade while just 18% of those aged over 45 have seen their view improve over the same period.
"Clearly, many of those who lived through the 2008 recession may be slow to reinvest their trust in banks, but younger people are more open to doing that," Ms Kelly said.
"The SME perspective also offers encouragement in that 49% of those surveyed, whose annual turnover exceeds €2 million say their view of the banking sector has been enhanced since 2008. While that number drops to 32% for those SMEs with an annual turnover of less than €2 million, the seeds of trust have clearly been sown in this portion of society," she added.
The Banking and Payments Federation Ireland (BPFI) welcomed the staff survey findings.
"The findings presented in the Public Trust in Banking survey however shows that there remains a journey to be travelled in terms of rebuilding trust in the sector in the eyes of many of our customers," said Brian Hayes, the chief executive of the BPFI.
"And while we can take encouragement from some of the more positive findings - such the critical role the public believe we have in the country's economic recovery and how we have performed during the current pandemic – we must now focus on how we can worker harder to translate the internal cultural changes and strides we have made outwardly to allow us to rebuild trust with our customers, who are at the heart of what we do."
The Financial Services Union said it was concerned by the issues such as pressure of work, long hours, and an inability to switch off that are highlighted in the survey of staff.
"The code of conduct on the right to disconnect needs to be implemented in each of the Banks without delay. The survey results clearly demonstrate that staff are under constant pressure to respond to emails and queries out of normal working hours," it said.