There are calls on the Government to provide €6.4 million in funding to ensure cultural sites, King John's Castle in Limerick City, and Bunratty Castle and Folk Park in Clare, remain open.
The castles are popular tourist attractions in the Mid West, and are operated by Shannon Heritage which is part of Shannon Group.
Shannon Group is seeking a total amount of €6.4 million from the government to keep the castles open until June next year.
CEO Mary Considine said that the Group made a submission to the Department of Transport in July about securing the viability of both heritage sites and is in daily discussions with government in an attempt to secure the funding to keep Bunratty Castle and King John's Castle open to the public.
The Covid-19 pandemic has, she said, led to major revenue losses at both sites which are hugely dependant on US and continental European tourists, who account in a normal year for 80% of visitors.
"Both sites are very important to the local economy and to tourism in the region and Shannon Group is doing everything it can to keep the two heritage sites open," Ms Considine said.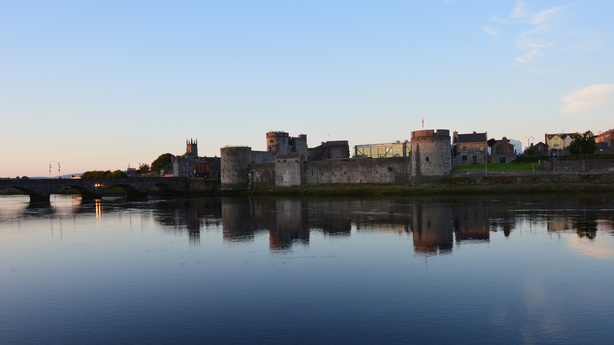 "Shannon Heritage, which runs both sites, will require total funding of €6.4 million to June 2021 when a pick-up in visitor numbers usually occurs.
"Shannon Heritage employees have done trojan work in these very difficult and challenging times. When the Government brought forward their reopening plan to June 29, staff rallied to assist with getting the sites ready. Despite a major marketing campaign and a slight bounce in domestic visitors it hasn't made-up for the loss of our international customers," she said.
Unions representing staff at the heritage site are also calling on the Government for a cash injection.
"The Government must take swift and decisive action to avert the closure of these sites and the harsh economic impact this would have on the workers directly employed and the wider local communities," said SIPTU Sector Organiser, Martin O'Rourke.
Chris Rowley, who is employed at King John's Castle and Bunratty Castle, said SIPTU members at the sites are resolute in their determination "to preserve our heritage and have vowed to continue to fight to ensure that if Shannon Group cannot maintain these key historical locations that they are placed into the hands of others who will ensure they remain open to the public".
"We are now calling on our local Government TDs to step up to the challenge and ensure our heritage sites are protected," Mr Rowley said.