"We believe in quality of life. Ditch the commute. Work & live local."
That is the invitation on the website for Bloom HQ, a co-working hub in Mountrath, Co Laois.
Remote working has become a feature of life for many during the pandemic.
Digital and co-working hubs offer a working environment with all the office amenities and necessities like broadband, but without the long commute.
The Slieve Bloom Mountains give Bloom HQ its name.
It was once a Brigidine convent and boarding school and the sisters gifted in trust the building and grounds to the local community, in exchange for €1.
The hub opened its doors a year ago, and is now home to consultants, freelancers, remote workers and people who would like to work near home, but not be distracted "at home".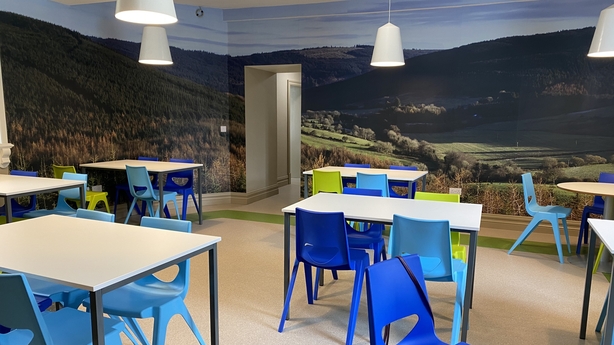 Catherine Phelan works for Mars Ireland as European HR business partner for the company's food supply factories. She has been working remotely at the hub for six months.
"We have an office in Sandyford in Dublin, so I was based there full time and travelling up and down every day from Mountrath," she said.
"It was fine in the morning, you'd get up very early, leave around 5.30 or 6am, and you were in within an hour, hour and a bit.
"Coming home in the evenings was tricky, it could take up to 2 hours with roadworks, traffic etc. I'm married with three children and just the predictability of getting home in the evening, when the children have stuff on in the evening. It was difficult."
Catherine loves her job and was happy to commute up and down but then the opportunity came up to work in the business hub in her local community.
Her employer was supportive. "Mars is a family business so it's all about balance and helping people to get the most out of themselves. We have a huge level of trust in the organisation, so it's not really about where you are, it's about what you are doing and how you are contributing."
Catherine's commute to work is now four minutes.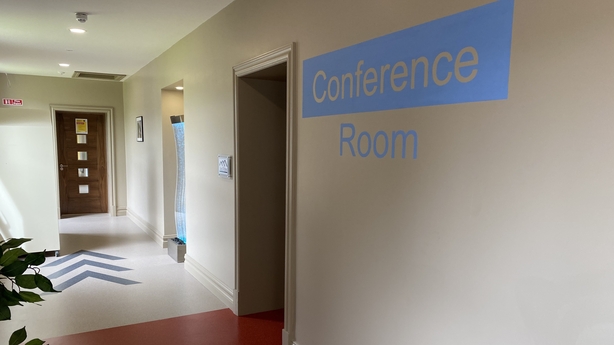 Regina McGinley is facility manager and business development manager at Bloom HQ. "In the past year, it has developed into a business enterprise centre which hosts four companies. We have anything between 2 to 10 remote desk users daily and we have four meeting spaces which are for the most part used on a daily basis too."
Connection is key at Bloom HQ, which has gigabit broadband connection with backup connection. When broadband facilities in Mountrath dropped during lockdown one day, the hub was inundated with people working from home, requesting use of hot desks and office space.
Bloom HQ is a social enterprise. Any funds made in the business centre is reinvested in community facilities.
"We have our health and fitness centre and on site gym, and a section for the likes of community groups like scouts and Foróige," said Regina.
"We have new basketball and badminton courts. Mountrath once had an award winning badminton team - that's there to be set up again.
"We have gorgeous green areas that the scouting group use for camping overnight. It's a holistic project. Everyone in the town benefits from Bloom HQ," she said.
Conor Phelan is doing a Masters in Project Management at the University of Limerick, and over the summer, he has been working on his thesis at the co-working hub which is located just five minutes from his house.
"It's also just given me a routine of being able to get up early in the morning, come in and do a few hours," he said.
"I can go home for lunch and come back in a do a few more hours, and just the feeling of being around people who are also working, helps me get into the zone - something I wasn't able to do at home when I was working in my bedroom. I never had the feeling of being able to switch off then when I was finished my work for the day."
Ms McGinley said the hub is attracting people from other towns to come and work remotely, which is also helping to boost the local economy.
"A town that had been bypassed by the motorway is starting to grow again and develop community wise, and it's great to see."