A nurse deployed to work on the frontline at University Hospital Limerick during the Covid-19 crisis, was fitted with varifocals by her local opticians in Nenagh, to ensure she could fulfill her new role.
She is short sighted, and would not have been able to take on and off her glasses while wearing PPE.
A consultant working in St James's Hospital broke his glasses and needed to replace them urgently. Specsavers opticians in Dublin ensured he received another pair.
"You don't realise how essential your glasses are until they're broken," optometrist Kerril Hickey said.
Specsavers has suspended all routine testing for the foreseeable future, and is providing emergency care and delivery only.
"We made a conscious decision not to close," Mr Hickey said. "We feel it's important we are there for people in good times and bad. We are operating within HSE guidelines and Government rules."
Though the stores are closed to the public, Specsavers continues to dispense frames, where there is a current prescription. They are delivering and posting to those in need of glasses or contact lenses.
People over 70 are told: "If you break your glasses, we can get a pair either delivered or posted to you," he said.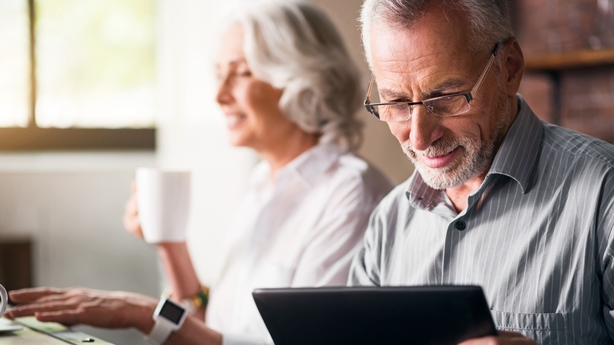 Customers are asked to contact their local Specsavers store by phone Monday to Friday between 10am to 2pm
The opticians have seen demand from people working on the frontline; from nurses, doctors, essential retail staff and lorry drivers. Where possible, frontline workers are being prioritised.
In many cases, some stores will operate at a loss, but Mr Hickey said, "It's the right thing to do because frontline workers still have a need for our services".
Specsavers are also providing audiology services. Dublin audiologist Lynne Byrne posted on her home community Facebook page offering to deliver hearing aid batteries, filters or parts of hearing aids to people in their homes should people require that service. 
She received 10 calls for help. Some she could help over the phone, others she sent demos or replacements. 
People dropped five pairs of aids into her letter box for repair which she then dropped back to customers. The goodwill gesture was gratefully received.
Mr Hickey said it is important the people with hearing difficulties do not feel further isolated in these times. He said if a hearing aid breaks, "We'll collect it, fix it and get it back to you. It is important that people have a quality of life."